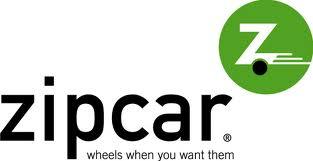 Zipcar is "wheels when you want them"!
Cars by the hour/day, on-demand 24/7, all inclusive for students, faculty, staff and University Glen residents. Fuel, insurance, maintenance, roadside assistance and reserved campus parking are all included for a $15 annual membership fee. Rates are as low as $8.50/hour - $69/day weekdays and $9.50/hour - $77/day weekends. Vehicles are in two CI locations: Town Center and Lot A-5 between Anacapa and Santa Cruz Villages.
Join >> Click here to Apply online TODAY.(Personal Account)  It only takes a few minutes. Once you're approved, you get your very own Zipcard in the mail. CI students, faculty, staff and University Glen residents only have to be 18+ to join Zipcar.
Reserve >> You can reserve a vehicle for one hour up to 7 days, a minute before or a year in advance. Members reserve 6 different ways including online or over the phone. At the time of the reservation a wireless signal is sent to the Zipcar.
Unlock >> When members arrive at the Zipcar, their Zipcard identifies them and unlocks the door.
Drive! >> Go where you want. When done, you just return the car to its spot and walk away.
Zipcar Personal Account: To join Zipcar at CI, go to: https://www.zipcar.com/
Zipcar Departmental Account: To set up a University Departmental Account please use the following forms:
Zip Car vs. Personal Car Use Cost Form (MS Excel, 32.4KB)
Procedure to open Department Zipcar Account (PDF, 128.1KB)
Zipcar Department Account Request Form (PDF, 163.7KB)
For more information, please contact parking@csuci.edu or phone 805-437-8430