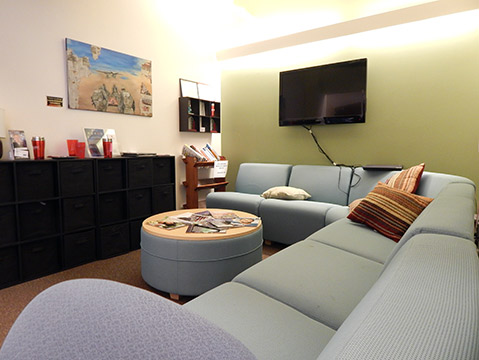 The dependent child, spouse or unmarried surviving spouse of a service-connected disabled or deceased veteran may be entitled to tuition and fee waiver benefits at any campus of the California State University system, University of California or a California Community College. NOTE: This benefit covers only state mandated tuition fees. There are additional mandatory University fees that must be paid each time a student registers. Also, the Cal Vet Fee Waiver program waives tuition fees for state-supported programs only. Thus, it cannot be used for coursework taken through Extended Education.
Eligibility
To be eligible, students must:
Meet California residency requirements according to the school they will be attending. The colleges will make the final residency determinations.
AND
Meet the requirements of at least one of the following plans:
PLAN A: The spouse, child or unmarried surviving spouse or registered domestic partner (RDP) of a veteran who is totally service-connected disabled (100%) or who has died of service-related causes may qualify. The veteran must have served during a "qualifying war period." This program has no income limit. A child must be under 27 years of age to receive the fee waiver benefit. The age limit is extended to 30 years of age if the child is a veteran. There are no age limits for a spouse, surviving spouse or RDP. *NOTE: Under Plan A, a dependent cannot receive this benefit if they are receiving Chapter 35 (DEA) VA benefits.
OR
PLAN B: The child (no age limit) of a veteran who has a service-connected disability (0% or greater) or had a service-connected disability at the time of death or who died of service-related causes may qualify. The child's income, to include parental support, cannot exceed $12,331.00 per year.
How to Apply
A Form DVS40 (PDF, 256KB) must be fully completed, signed by the student and the veteran or parent, and all questions must be answered. If a question does not apply, write "N/A" (not applicable). All application materials must be submitted to the student's local county veteran's office. The University does not process any of the application paperwork.
A student applying under PLAN B must submit either a copy of his/her federal income tax form 1040 or state income tax form 540 from the last tax year. If the child does not have a copy of his/her income tax form or did not file a return, he/she must submit a statement from the Internal Revenue Service or the Franchise Tax Board that verifies the amount of adjusted gross income or the fact that a return was not filed. The Franchise Tax Board can be contacted at 1-800-852-5711.
*NOTE: Current academic year entitlement is based upon the previous year's adjusted gross income and value of support. For example, if applying for benefits for academic year 2009-2010, the total amount of your reported adjusted gross income and value of support from calendar year 2008 will be used to determine eligibility.
Contact the County Veterans Service Office for the county you live in for additional supporting documents, if needed, and where to submit your application.
When you receive your eligibility letter, please submit a copy of it to the Enrollment Center in Sage Hall.