Walk Across America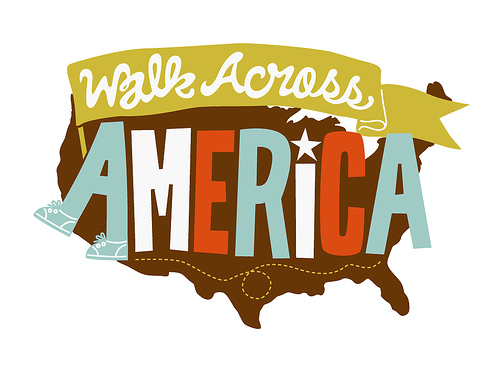 Join us for CI's 4th Annual Walk Across America, a 10-week friendly competition where participants record and report their steps to help their team be the first to walk across the United States. This year, Walk Across America will begin on Sept. 14 and continue until Nov. 16. The best part is you can contribute simply by being active. All CI faculty, staff and student assistants are welcome to participate and join in the fun. To sign up as an individual or with a team, please complete a registration form and submit to Chris Bombara in Human Resources by Friday, Sept.4. Get ready to start stepping!

For additional information contact Chris Bombara, Human Resources Administrative Assistant, at ext. 3163 or christopher.bombara@csuci.edu.
Women's Self Defense – Oct. 12, 14, 19 & 21
Rape Aggression Defense (R.A.D.) is the largest women's self-defense training program in the country and is taught by more than 350 universities and municipal law enforcement departments nationwide.
The CI Police Department will be offering a R.A.D. program on Oct. 12, 14, 19, and 21 from 6 - 9 p.m. This is a 12-hour class (3 hours each day) and participants must attend all four sessions to complete the program. Class size is limited so sign up now at the CI Police Department in Placer Hall. A $20 fee will be collected at the time of registration that will be fully refunded upon completion of the course.
For additional information contact Rachel Huff, Crime Prevention & Community Coordinator, at ext. 8444 or Rachel.huff@csuci.edu.
Graduate & Professional School Fair – Nov. 19
Career Development Services will host the 12th Annual Graduate & Professional School Fair on Thursday, Nov. 19, 10 a.m. to 2 p.m. at the Broome Library Plaza.
To view an up-to-date list of participating graduate programs, visit our website at: http://www.csuci.edu/careerdevelopment/news/.
For additional information, contact Amanda Carpenter, Assistant Director of Career Development Services and Henry L. "Hank" Lacayo Institute Internship Program, at ext. 3565 or Amanda.carpenter@csuci.edu.
Return to the Table of Contents
© Wavelength August 27, 2015