We are Here Virtually!
Fall 2020 
Career Counseling
Career Counseling appointments offered virtually via Zoom or by phone.
Click here to schedule an appointment. 
Virtual Front Desk
Unsure of which services Career Development & Alumni Engagement (CDAE) offers to support you, or unsure of how to get started?
Click here to join us via Zoom
and talk to someone in real-time!
---
Fall 2020 On-Campus Employer Events:
Cafecitos Con...(A Little Coffee with ...)
Brew a tasty cup of coffee, grab your computer, and join us virtually the first Friday of each month at 10 am to network with employers over coffee.

September 4, 2020: TBA
October 2, 2020: TBA
Virtual Recruiter Tabling
Throughout the semester, local employers will be taking over our Social Media platforms and Websites to recruit students for part-time, full-time, and internship positions.
Dates to be announced.
Virtual Interview Days
Employers hold pre-screening interviews and full interviews, allowing employers to choose the applicants whose skills and experience best align with job requirements. Take advantage of these opportunities to get connected with top recruiters from all industries right on the CSUCI campus.
Dates to be announced.
Virtual Mock Interview Prep
Participating in an practice interview is an excellent way to practice your interview skills and receive feedback and recommendations on how to make a stellar first impression. The Career Center welcomes local and regional recruiters to campus to assist you in developing your interview skills.
Dates to be announced.
Virtual Information Sessions
Throughout the semester, our largest employers in the region will be hosting sessions about various opportunities within their organization; part-time positions, full-time positions, and internships.
Dates to be announced.
Virtual Career & Internship Fair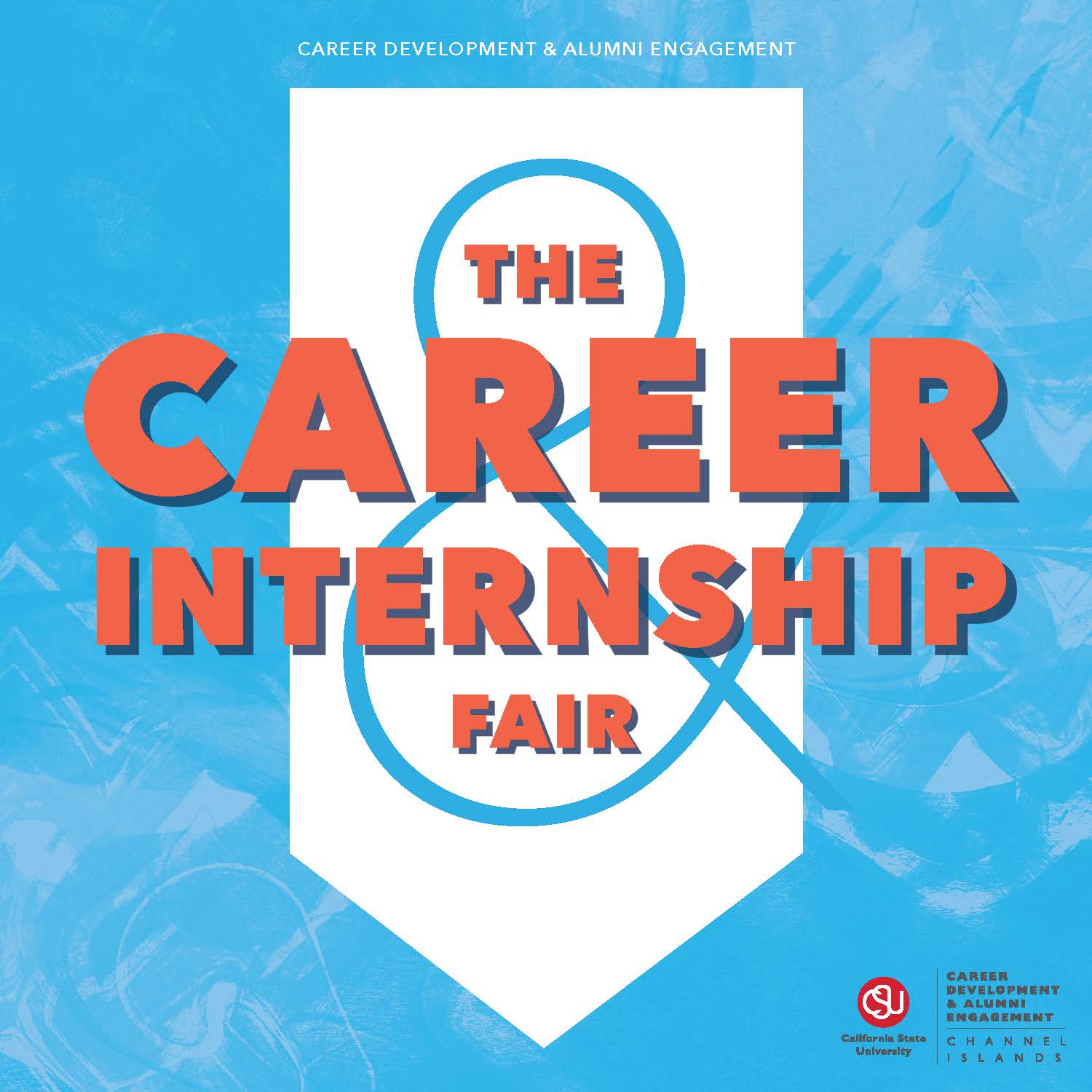 Wednesday, September 30th, 2020 from 8am - 4pm

CSUCI welcomes local, regional, and national organizations to campus to recruit for internships, part-time, and full-time employment openings. Follow the link: Go.csuci.edu/fairinfo
Feel Prepared for the Virtual Career and Internship Fair?
If not, we have your covered! Use the resources below to help you get started. If you would like additional assistance or have questions, send us an email at
career.services@csuci.edu
Additional Resources
CDAE has prepared some helpful tips and guidelines to help you feel successful throughout the process of attending a virtual career fair
Career Support-
We highly recommend students and alumni schedule a time to meet with a Career Counselor  before and after attending this event.
---
CSUCI does not discriminate in the educational programs or activities it conducts on the basis of race, ethnicity, color, nationality, gender, gender identity, gender expression, age, marital status, religion, mental or physical disability, genetic information, sex, sexual orientation, pregnancy, medical condition, or special disabled veteran status, Vietnam-era veteran status or other covered veteran status. For more information, please visit: our Title IX Website. The University encourages persons with disabilities to participate in its programs and activities. If you anticipate needing any type of accommodation, or have questions about the physical access provided, please contact Disability Accommodations and Support Services at (805) 437-3331 or accommodations@csuci.edu as soon as possible, but no later than 7 business days prior to the event.