Let Ventura County Know We Are #1!
Let Ventura County know that CI is #1 by voting in the Ventura County Star Readers' Choice awards in the "College/University West County" category. Online voting is available through March 20. Follow the link below to cast your vote for CI:
http://ventura.secondstreetapp.com/l/Readers-Choice-2016
For additional information, contact Communication & Marketing at 805-437-8415 orci.news@csuci.edu.
Vote Now! Campus Reading Celebration 2016
The Campus Reading Celebration Task Force has received your book suggestions for this year's celebration, and have determined three possible titles (based on author availability and affordability).  The Task Force is excited about these titles, and hope that you are too. Please click the link below to vote for your favorite, by Monday, April 4.  Titles and book descriptions are available by clicking the link (courtesy of Amazon.com).
https://csuci.qualtrics.com/SE/?SID=SV_eJpDaAghPz1V8kl
Thank you in advance for your participation! We look forward to hearing from you!
For additional information contact Debra Hoffman, co-chair, Campus Reading Celebration, at 805-437-2701 or debra.hoffman@csuci.edu.
Make an EPIC difference!
We're looking for CI employees interested in making a difference by assisting in the University's Emergency Public Inquiry Center (EPIC).  EPIC has been established to receive and process inquiries from students, parents, faculty, staff, University Glen residents, and the general public, during campus emergencies.
During emergencies, callers to the University's emergency information hotline will have the option of speaking to a live operator with calls being directed to Technology & Communication's Solution Center staff during normal business hours.
However, should a large-scale campus emergency arise that requires for calls to also be answered during after-hours, weekends or holidays, then a pool of CI employees will be called upon to assist with answering these calls.
Interested employees who can remain calm during emergencies will receive in-person and hands-on training prior to the start of each semester and will be compensated accordingly for hours worked in the EPIC during emergencies.
For additional information, contact Nancy Gill, Director of Communication & Marketing at 805-437-8456 or nancy.gill@csuci.edu.
Student participation needed for national survey
CI is administering the National Survey of Student Engagement (NSSE) to first-year and senior students this semester.  NSSE gathers information about CI students to improve our campus. Survey information may be found at http://nsse.iub.edu/.
How does it work?
President Rush and NSSE (nsse@nssesurvey.org) invited students to participate on Feb. 16 with a link to the survey.  It's not spam!  Students who complete the survey are automatically entered into a random drawing to win one of 4 gift cards ($10 value). 
Difficulty logging in?  Lost the email?
Don't worry; you can still enter!   Send a note to michael.bourgeois@csuci.edu. You will receive an email reminder too. 
How is the information used?
CI uses survey information to learn about student experiences inside and outside of the classroom. Your voice helps shape campus planning, paints a picture of Dolphin life and why it is meaningful.  NSSE results will be posted on the Institutional Effectiveness website: http://www.csuci.edu/ie/survey-results.htm.
What about my privacy?
The survey is confidential and approved by CI's Institutional Review (ethics) Board.  No individual answers will ever be identified in any report. Full details are available here. (PDF, 116KB)
For additional information contact Michael Bourgeois, Director of Institutional Effectiveness, at 805-437-3925 or Michael.bourgeois@csuci.edu.
Nominations for Outstanding Graduating Senior Mission Center Awards
Do you know of an outstanding graduating senior that exemplifies any or all of the key pillars of the University Mission Statement - integrative approaches, service learning, multicultural and international perspectives - through academic and/or co-curricular activity? 
Nominate that student today for the Outstanding Graduating Senior Mission Center Awards. (PDF, 168KB)
The Mission Center Awards are awarded annually at the Honors Convocation.

Nominations can be submitted online and are due by 5 p.m. by tomorrow, March 18. 

The awards are sponsored by the Center for Community Engagement, Center for Integrative Studies, Center for International Affairs, and Center for Multicultural Engagement.
For additional information contact Jeannette Edwards, Centers Coordinator, at 805-437-2608 or jeannette.edwards@csuci.edu.
Now Hiring HRE Summer Conference Assistants!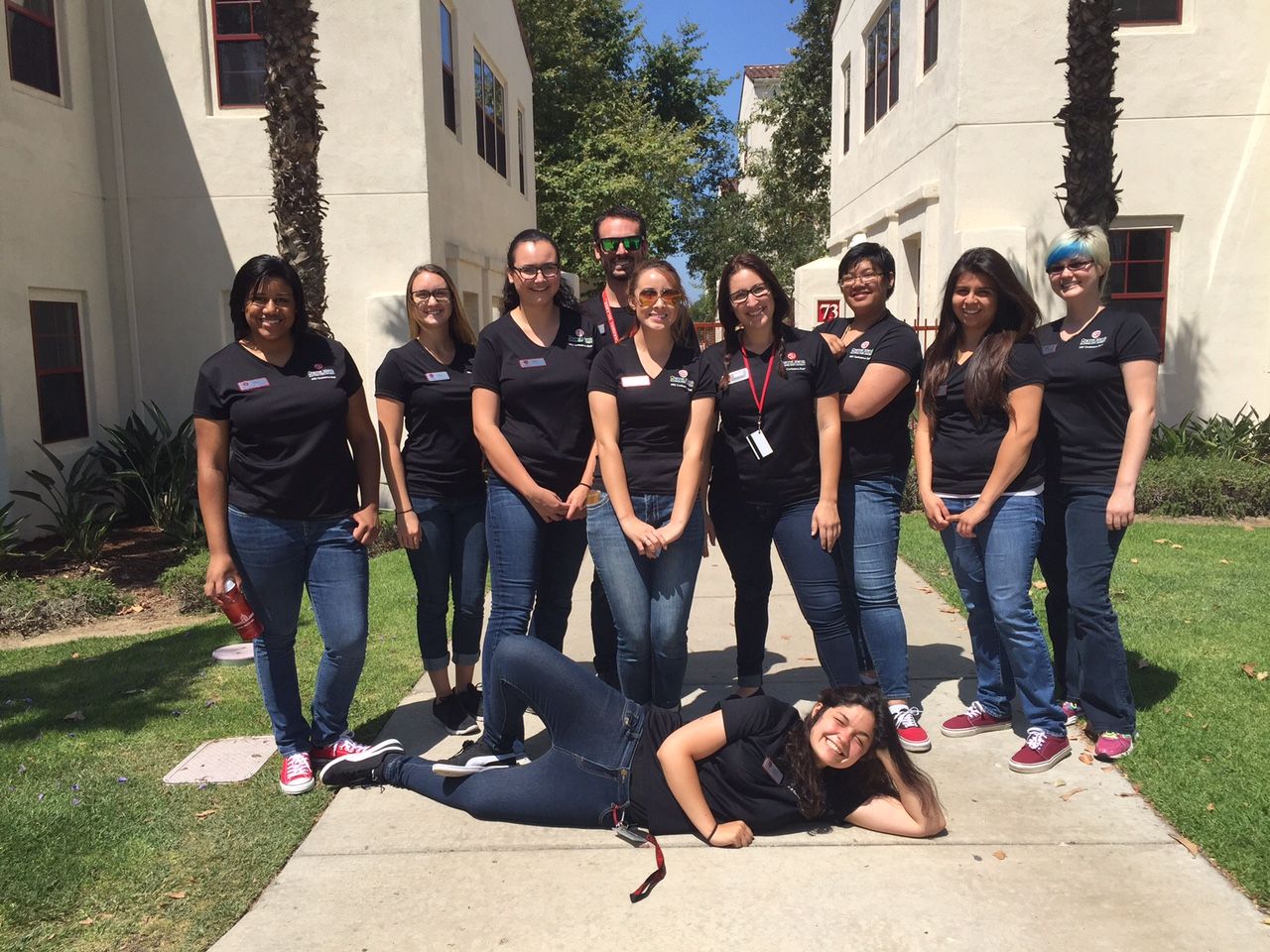 Housing & Residential Education is hiring Summer Conference student assistants. Summer Conference assistants help with the coordination and facilitation of residential conferences and events from May through August. This paid position is ideal for students with a commitment to customer service interested in working with external groups and University affiliates. 

More information can be found by visiting our webpage. 

Applications for summer 2016 will be accepted March 1 – 18 via Dolphin CareerLink. Applicants must submit a cover letter, resume, and student employment application. 

For additional information contact Emily Guetzoian, HRE Marketing & Conference Analyst, at 805-437-3342 or emily.guetzoian@csuci.edu.
Return to the Table of Contents
© Wavelength March 17, 2016