President's Open Reception
President Erika Beck will be hosting an Open Reception on Nov. 9 from 2-3 p.m. in the President's Courtyard located in University Hall.  If you have not yet had the opportunity to meet President Beck, please consider attending this Open Reception.
Please RSVP if you plan to attend.
Meet the New CSU Presidents
President Erika Beck is part of a cohort of new CSU Presidents featured in a Q&A session posted on the CSU system's website. Not only do the five bring experience and perspective, but also raise the percentage of female CSU presidents to 47.8, nearly double the national average of 26 percent.
CI Students place in "Business Strategy Game"
Five CI Business graduate students recently placed in the top 100 in the "Business Strategy Game," an online business simulation with 1,912 teams from 120 universities around the world.  The game is the center of a CI class called "Competing in a Global Environment," taught by Business Lecturer James Hornbuckle, Ph.D.  This project served as the capstone project for the MBA students.
For additional information contact James Hornbuckle, Business Lecturer at 805-437-2748 or james.hornbuckle@csuci.edu.
Sierra Hall Awarded Best Project in ENR: Engineering News Record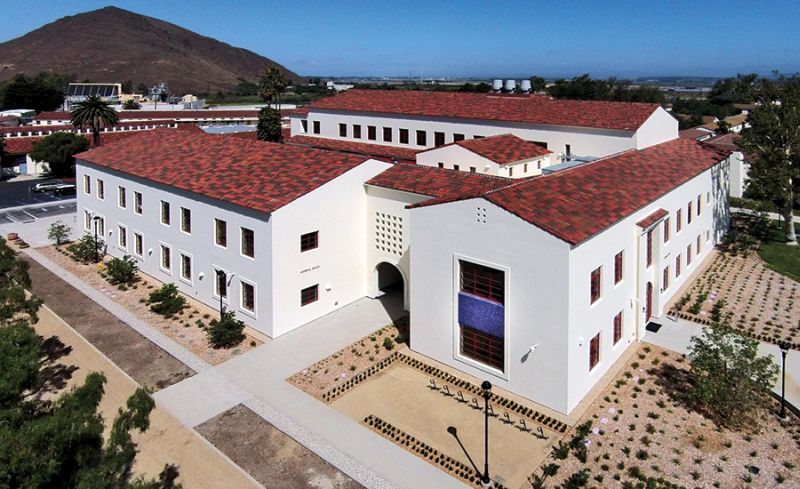 Sierra Hall, completed in August 2015, incorporates many sustainable and technological features, including creative building and construction design. This  LEED Gold equivalent building has been named one of Engineering News Record's (ENR) 'Best Projects'. This particular distinction is awarded on the basis of teamwork, safety, innovation, aesthetic quality, and construction quality and craftsmanship, among other criteria. The architects, contractors, and engineers adhered to the CI Master Plan, replicating Spanish Mission-style architecture, while creating state of the art science laboratories. 
For more information contact Coleen Barsley, Sustainability and Operations Analyst, at 805-437-3507 or coleen.barsley@csuci.edu.
What is Sustainability at CI?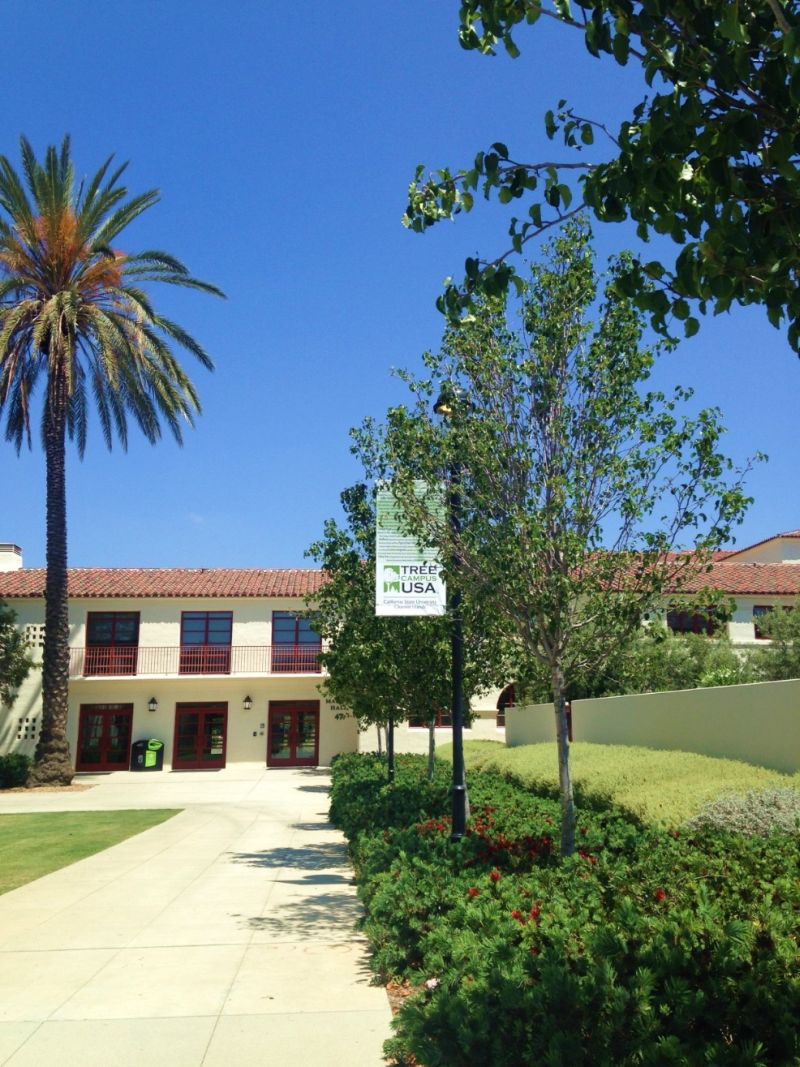 As programs at CI continue making our campus as sustainable as possible, everyone has a role on and off campus. According to the U.S. Environmental Protection Agency, sustainability is creating and maintaining the conditions that allow humans and nature to exist in harmony while supporting present and protecting future generations (www.epa.gov 2016).
Small changes like shorter showers, carpooling, turning off lights, and bringing a reusable water bottle are simple but effective ways to contribute to a sustainable society. The following list of projects and practices highlights conservation efforts around campus:
Using recycled water for irrigation
Updating lighting to more efficient fixtures
Installing low flow toilets and waterless urinals
Participating in sustainability tracking systems
Mitigating for and restoring impaired habitat
To learn more and read our recently published annual report please visit our website: http://www.csuci.edu/fs/sustainability/index.htm.
For more information contact Coleen Barsley, Sustainability and Operations Analyst, at 805-437-3507 or coleen.barsley@csuci.edu.
Return to the Table of Contents
© Wavelength November 3, 2016