Alumni Helping Students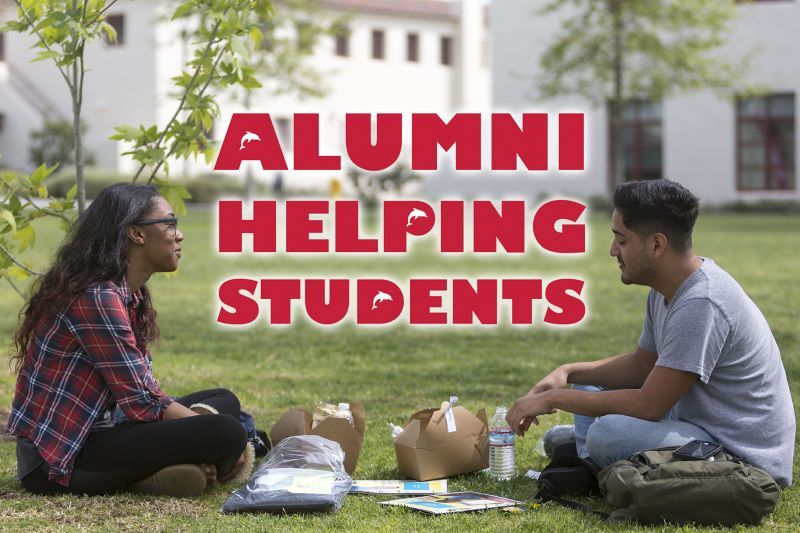 Alumni  and fellow Dolphins make an impact! Alumni Helping Students is your way to give back to CI with a gift that is meaningful to our students. Last year, our alumni raised over $40,000 for student scholarships from more than 500 gifts ranging from $1 to $1,000.
When we say every dollar counts, we mean it! And now you decide where your gift will go. Whether its student scholarships, internships, or the Dolphin Pantry, you can find a cause that will make a difference.
It's your donation – your choice. You can learn more about each initiative at go.csuci.edu/ahs. Make your gift to Alumni Helping Students online at igfn.us/f/11ma/n or text "CIALUMNI" to 414-44.
For more information contact Steven Guetozian, Specialist, Alumni Engagement & Annual Fund, at 805-437-3622 or steven.guetzoian@csuci.edu.
Dolphin Pantry Donation Drive
Donate food and toiletries to the Dolphin Pantry and for each item donated, receive a raffle ticket to be entered into a drawing to win a CI Swag Bag with a $25 Target Gift Card, CI T-shirt, water bottle, snacks, and other CI goodies! 

To receive raffle tickets, please donate all items directly to the Dolphin Pantry, located in Ojai Hall, Room 1978, during operating hours: Mon. Tues. Thurs. Fri. 10 a.m. to 4 p.m. and Wed. 1 p.m. – 4 p.m. 
For more information, please contact Tiffany Martinez, Pantry Volunteer, at 805-437-3619 tiffany.martinez757@csuci.edu.
Taskforce Focuses on Temporary Housing
CI has spearheaded an Emergency Taskforce, comprised of students, staff and administrators who are tasked with creating programs to help students access food, temporary housing, and emergency funds. Thus far, the Dolphin Pantry is open in Ojai Hall, and CI has begun an application and review process for students to request emergency funds. 
The last taskforce item to be completed is a plan for temporary housing. Students face difficulties affording rent, finding places to stay between leases, and other unforeseen occurrences. The Emergency Taskforce is looking to the CI community for support in this effort. We are reaching out to our campus community to explore any potential options available, either for temporary housing, such as extra rooms where students may be able to stay when they are in a difficult situation without a place to sleep, or monetary donations that will help bolster our emergency housing fund to provide temporary housing in the campus residence halls or for off-campus accommodations. 
If you are interested in supporting these efforts, through financial donations, or short-term offers of space, please contact Cassandra Silic at 805-437-3340 or Cassandra.silic@csuci.edu.
Purchase your 2016-2017 Yearbook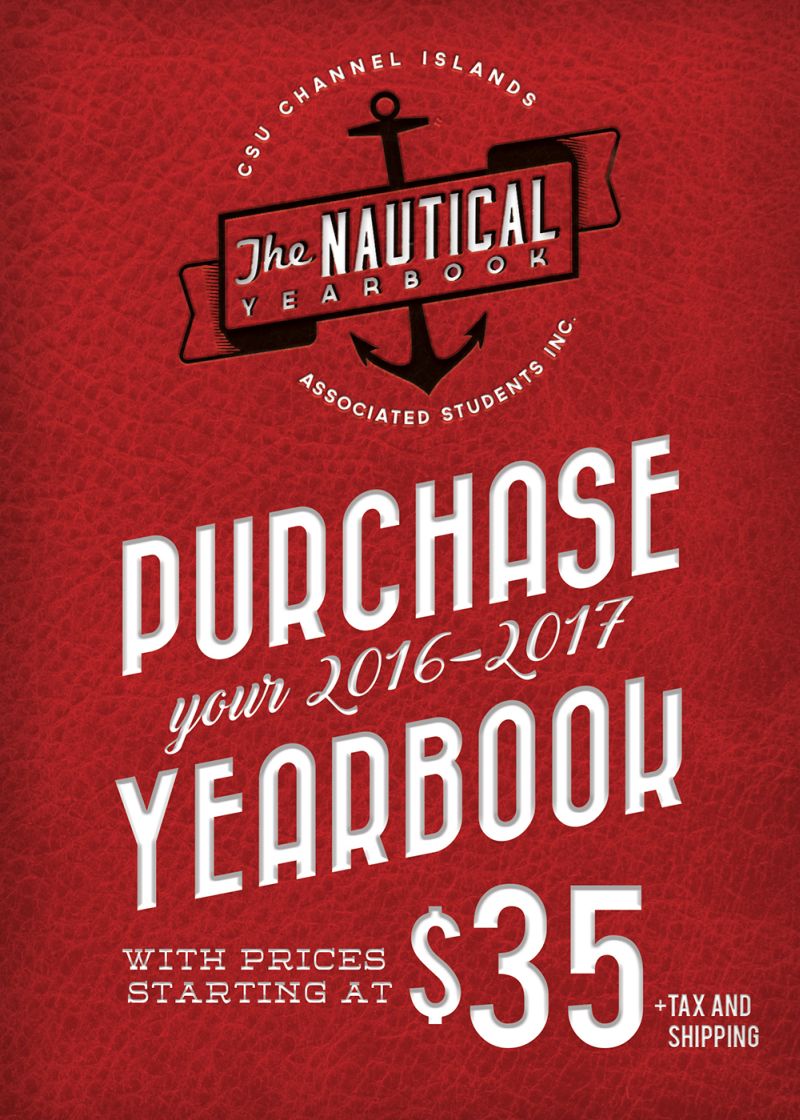 The Nautical yearbook is doing our part to be sustainable by using "TreeRing" (a print-on–demand company) which will only print your yearbook once you have placed your order. This will significantly reduce the amount of paper waste during production and TreeRing will also plant a tree for every yearbook sold.
Some of the other benefits include the options - for a soft or hard cover, shipping directly to your home, adding two customizable pages which could include personal photos from this past year, notes or messages to look back on for years to come, and you can customize your design.

Ordering is easy – by visiting www.treering.com  and creating an account using the unique passcode for CI: 101475603518586 — then purchase your yearbook.
Pricing starts as low as $35 plus the cost of tax and shipping. The yearbooks will be ready to ship beginning mid-July.
For more information contact The Nautical yearbook at 805-437-3121 or nautical@csuci.edu.
Return to the Table of Contents
© Wavelength April 6, 2017