Events and Activities
Make the Connection: Dolphin Discount Program
One of the major perks of an A&FA membership is enjoying the discounts that the Dolphin Discount Program offers. In this program, local businesses connect with CI by providing a discount to the CI campus community. In return, the business receives free publicity in the CI student newspaper, Associated Students Inc. (ASI) web site, social media, and at campus activities. These different markets ensure a diverse consumer range significant to all businesses.

If you think that you and your business could benefit from this great opportunity, please contact the Student Union Circulation Desk, at  student.union@csuci.edu              
A&FA Upcoming Events
  Dear Alumni, your presence s highly appreciated.   
Please join President Rush as we taste locally-inspired beer and wine with food pairings.
For a PDF Invitation,
Click Here
This event could not be possible without the generous support of our sponsors!
---
Alumni we need your help! 
As the University grows, so does our need to raise dollars.  Please participate in our $14 for '14 campaign! This is a fun and competitive way to raise money for today's and tomorrow's students.  If each person gives just $14 we can make a major impact.  There are 8,500 of you...you do the math.  There is a special reward to the class that gets the highest percentage of participation and the class that gives the most.  Will it be the Class of 2007 or the Class of 2011?  More Information
For inquiries, contact tania.garcia@csuci.edu or (805) 437-8952
PAST EVENTS
This unique event matches alumni and students with a local professional in their fields. Mentors and mentees will meet individually to share their experiences and advice, enhance networking skills and learn about leadership.  A general networking session will follow with hors d'oeuvres and light refreshments. RSVP required to attend this event.


Friday, December 13, 2013
5:30-8:30 PM
Grand Salon, CSU Channel Islands

 !! Sold Out !!
Flyer

RSVP Deadline - November 20, 2013
For inquiries, contact jonathan.neira@csuci.edu or (805) 437-3764
This event could not be possible without the generous support of our sponsor!
---
Dolphin Scavenger Hunt
New this year: Alumni, students, friends and family can compete in our Instagram Scavenger Hunt! Get into the spirit CI with a scavenger hunt that will test how much you know campus and Channel Islands traditions.
Discover hidden spots around campus or relive memories at each location clue. Form teams of two to four people and use the hashtag #CIHunt when posting your picture. Team with the most points wins!
To Learn More and see the Rules Click Here

The Scavenger Hunt list will be posted on the CI Alumni website and Facebook page on October 17, 2013 @ 9:00am.
---
! SOLD OUT !
Tickets are sold out, to join the waiting list please Click Here!
View our flyer (PDF, 2.17MB)
Ticket Price Includes:
Entrance into the game
FREE transportation to and from the game
FREE Channel Islands T-Shirt
FREE Channel Islands Gift
You are invited to participate in the CSU Channel Islands Alumni & Friends largest event! Join us for the 2013 Alumni & Friends Dodger Day. With over 800 tickets sold! Support CI and its surrounding region by taking over Dodger Stadium. Alumni, students, faculty, staff, community friends and families are all welcome. Various ticket prices available. Come and support Captain Larry Vasquez, U.S. Navy, in throwing out the first pitch of the game!

Proceeds benefit student scholarships. Join us in making a difference.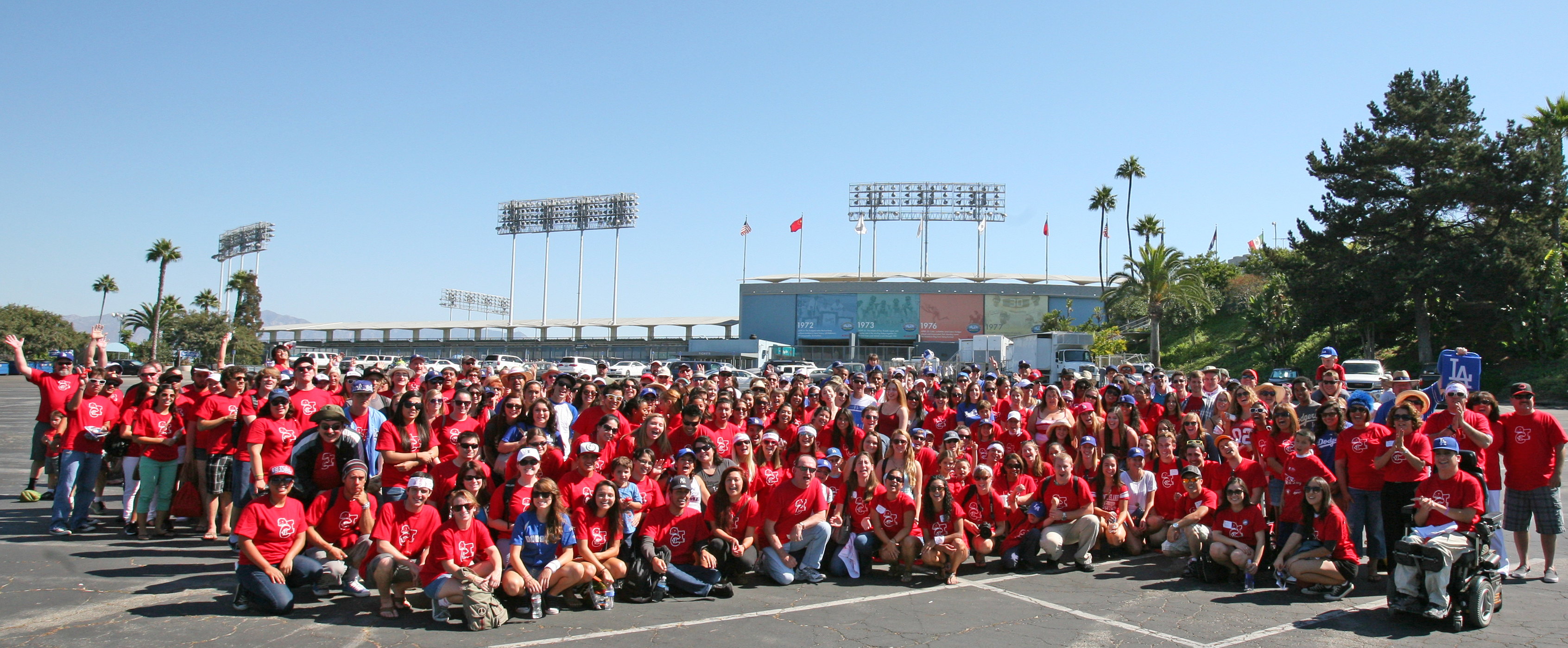 This event could not be possible without the generous support of our sponsors!

---
Dear Alumni, your presence is highly appreciated.  


Please  join  us  for the  inaugural  CSU  Channel  Islands Alumni  Awards  Dinner  and  help  us  celebrate  the University's 10th Anniversary!

February 2, 2013 from 6:00pm – 9:30pm on the campus of CI in Grand Salon.
The nomination deadline was January 8th and the recipient of the 2013 Awards will be notified shortly.  If you missed this deadline, please consider nominating the alumnus for the 2014 Awards.
A&FA Distinguished Alumnus Award

 

The recipient of the Distinguished Alumnus Award will be accomplished in the areas of (1) professional achievement and career or military service distinction, (2) service to society, and (3) service and support to CSU Channel Islands.  This distinction will be reflective of CI's mission pillars – International Perspectives, Interdisciplinary Approaches, Multicultural Learning & Engagement, and Civic Engagement. Detailed criteria click here.
ASI Award

 

The recipient of the  ASI Award has displayed outstanding leadership in their profession and upholds the foundational CI value that our graduates are 'dedicated to maintaining the principles of intellectual honesty, democracy, and social justice.' This Award is presented to a young alumna/us who has graduated from CSU Channel Islands within the past 10 years and must have been involved in ASI either through employment, the ASI Board or through one of the ASI entities.