The Wave

Fall 2007 | A quarterly online newsletter for Alumni & Friends of California State University Channel Islands.

DID YOU ATTEND A PAST ALUMNI & FRIENDS EVENT? CHECK OUT OUR EVENT PHOTOS PAGE ON THE WEB SITE AT http://www.csuci.edu/alumni/photo.htm.
NEWS
ALUMNI WRITING SUBMISSIONS WANTED
"The Island Fox", CSUCI's Literary Journal, needs your alumni voice this year. The editors would like to invite alumni to submit their work for the 2007-2008 edition of the "Island Fox". You do not need to have an English degree to submit your work or be considered for publication; they will review and select literary pieces based on how well they are written and nothing else. If you have a passion for writing and wish to be published please email your piece to island.fox@dolphin.csuci.edu before Nov. 17, 2007. Due to printing expenses they ask that you only submit works that are 2,500 words or less. However, they are currently working on making the "Island Fox" electronically available on our campus Web site, which will allow longer pieces to be included. For additional information, please contact the email above.
THE COVE BOOKSTORE GETS A NEW HOME
The Cove Bookstore has a new and improved home! The new bookstore is located in the Town Center just east northeast of the new John Spoor Broome Library on the CSUCI campus. The new bookstore is 6,260 square feet, and replaces the former bookstore location which occupied about a 3,800 square feet of space in the Bell Tower. Need alumni gear? Contact The Cove Bookstore at 805-437-8833.

CHANNEL ISLANDS ALZHEIMER'S INSTITUTE RECEIVES DONATION
The Channel Islands Alzheimer's Institute located on the CSUCI campus recently received a $120,000 donation from Cardax Pharmaceuticals. The money will be received in four payments of $30,000 each beginning now through 2008. Included in the $120,000 donation are at least two student research scholarships for $6,000 each to be used for the student recipients' fees and expenses over the semesters. "We are gratified that Cardax Pharmaceuticals saw the potential in the drug discovery work of our institute," said Gilbert M. Rishton, Ph.D., founding scientist and director of the Institute. "These funds will support our ongoing work in drug discovery for neurodegeneration and on the role that certain dietary antioxidants might play in the prevention of cognitive decline and Alzheimer's disease."
CSUCI INCREASES CAMPUS SIZE BY 153 ACRES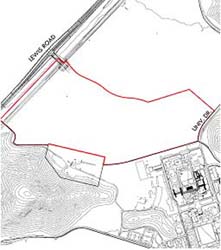 California State University Channel Islands has acquired 153 acres of land adjacent to the northern boundary of campus. The 153-acre parcel was acquired in a land exchange and the deal closed on Thursday, Oct. 11. It increases CSUCI's size from 680 acres to 833 acres. The newly acquired 153-acre parcel's southern boundary borders along the northern portion of the CSUCI campus closest to Santa Barbara Avenue. The western boundary of the parcel borders Lewis Road. The parcel's eastern border is University Drive, and its northern boundary borders agricultural land. "This is an important addition for the future of the campus," said CSUCI President Richard R. Rush. "The campus core, while absolutely beautiful, does not afford us the space necessary to continue to provide appropriate access and opportunities for the University and the community." The University will use this new land for a new entry roadway for campus, which is estimated to be completed by December 2009. The new entry roadway will be accessed from Lewis Road and will use the bridge located just south of Lewis Road that Ventura County presently is constructing. The new roadway will have two lanes to handle traffic traveling in each direction and have a landscaped and lighted median. Eventually there will be surface parking lots developed with the capacity of approximately 5,000 parking spaces that will be accessible from the new entry roadway. Bicycle lanes also will be part of the new roadway.

A&FA RENEWALS ON THEIR WAY
Alumni & Friends renewals will be headed your way in November. Beat the rush and renew online at http://www.csuci.edu/alumni/Membership.htm. All membership dues help sustain programs and communications for alumni.


MAKE A DIFFERNCE AND GIVE $5 TO THE ANNUAL FUND THIS YEAR
Each year the University mails out a special request for general donations to the campus. You can give any amount to any designated funding need. Every little bit helps a future student have a successful pathway to excellence. Whether its $1 to help start athletics at CSUCI or $100 to help fund a nursing scholarship, it doesn't matter. Be a part of the foundation that makes CSUCI great! Look for the mailer coming your way in November/December. For more information or to give online, visit http://www.csuci.edu/impact/index.htm.


Look for more alumni news in the next issue of the CSUCI Currentcoming to your mailbox this month!
ALUMNI ANNOUNCEMENTS
BRYAN EASTERLY '06, B.S., Business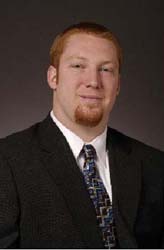 Bryan Easterly was recently promoted to Assistant Vice President by the Board of Directors of County Commerce Bank. He began his career as a management trainee while attending CSUCI in January 2005 and was promoted this past March. He has encouraged the hiring of three current student interns with the bank and has brought the bank to the CSUCI Career Fair. Easterly began the CSUCI MBA program this fall.

RACHAEL CHARLSON '04, B.A., Liberal Studies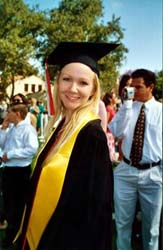 Rachael Charlson has accepted a specialty position, not usually offered to recent graduates, as a Pharmaceutical Sales Representative with a small, privately held pharmaceutical company called Mission Pharmacal. The company is based in San Antonio. She will cover a large area in Southern California and will be responsible for serving obstetrics and gynecology. Charlson began training at Mission Pharmacal in August this year and started field work in September. As a student at CSUCI her Liberal Studies degree concentrated on Drug Discovery and Development.



CHRIS BYHOFFER '06 B.S. Business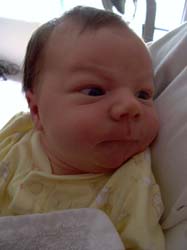 Chris and his wife Heather Byhoffer are the proud parents of Brennan Joseph Byhoffer born on June 13, 2007. Brennan weighs 9.7 pounds and was 22 inches long. Byhoffer is currently a Contracts Administrator at PTI Technologies, Inc. in Oxnard.

TELL US WHAT'S NEW WITH YOU. A NEW CAREER? A NEW FAMILY? A RECENT ACCOMPLISHMENT? LET US KNOW WHAT YOU'VE BEEN DOING. DOWNLOAD THIS FORM NOW TO STAY IN TOUCH.


UPCOMING EVENTS
ALUMNI NETWORKING EVENT AND SEEING BEYOND THE OBVIOUS
Join us for the Alumni Networking Night where a special guest speaker will tell you how to approach networking with more knowledge and more confidence. We will also pair you with a community business leader who will help guide you through an evening of meet-and-greets. Learn from the best and make new contacts. The Networking Night will take place on Thursday, Dec. 6 at 4:30 p.m. at the CSUCI campus, Bell Tower Collaboratory, Room # 1302. This event will be held in conjunction with the Business & Technology Partnership Annual Holiday Mixer, Imaging: Seeing Beyond the Obvious on the same evening.

If you are an alumni or student and are interested in pairing up with a networking mentor for this event, please call Alumni Relations at 805-437-8952 or email alumni.friends@csuci.edu. If you are an alumni, student, parent, or community friend and would like to attend the Holiday Mixer only, please call Eva Gomez at 805-437-3271 or eva.gomez@csuci.edu. Imaging: Seeing Beyond the Obvious will focus on the role technology and imaging play in the areas of space science, forensics and medicine. Jim Beletic, Director of Astronomy and Civil Space, Teledyne Imaging Sensors will be the keynote speaker.

ALUMNI NETWORKING EVENT INVITATION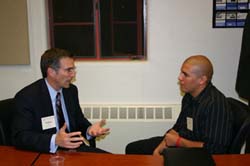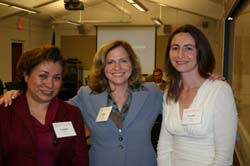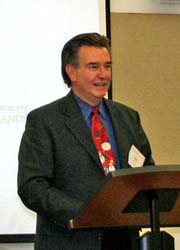 ALL ALUMNI WELCOME TO CELEBRATE CSUCI'S 5-YEAR ANNIVERSARY
In February 2008, all alumni will be invited to be part of our first ever alumni-only mixer honoring the CSUCI's 5-year anniversary. Join your fellow alumni for this fun evening filled with great friends and celebration. Look for more information coming your way.

DESERT FISHES COUNCIL ANNUAL MEETING
California State University Channel Islands biology lecturer is the local host for the annual meeting for the Desert Fishes Council, an international group of biologists, conservation workers and policy makers from academia, government agencies, and private organizations. The event will be held off-campus at the Pierpont Inn in Ventura from Wednesday, Nov. 14 to Sunday, Nov. 18. The meeting will be attended by 150 to 200 attendees from states in the western United States, northern Mexico, Washington, D.C., and Mexico City.

The Desert Fishes Council is dedicated to research, preservation and recovery of desert aquatic systems and the biota that inhabit them. More about the society and the annual meeting can be found at http://www.desertfishes.org

For more information about the Desert Fishes Council meeting contact Steven Norris, biology lecturer at CSUCI, 805-437-2763 or steven.norris@csuci.edu.





NO CHILD LEFT BEHIND COMMUNITY DIALOGUES
Beginning on Nov. 15, Education faculty at California State University Channel Islands are sponsoring a series of community dialogues to explore how No Child Left Behind (NCLB) and other "school accountability" policies are shaping classroom practices and decision-making in local K-12 schools as well as undergraduate and graduate education here in Ventura County. The community dialogues are scheduled from 7 to 9 p.m. on Nov. 15 and Dec. 6 in Malibu Hall 100 on the CSUCI campus. The spring 2008 dialogue dates are yet to be determined.

These dialogues are designed to inform attendees about the impact of this legislation in the primary grades, middle and high schools, and university graduate teacher preparation. Though the first two meetings will include brief presentations by faculty whose research and teaching relate to NCLB, the gatherings are designed to facilitate conversation among residents of Ventura County. The goal is to find out how parents, students, teachers, and community members are experiencing NCLB's effects and to begin an exploration of how we might respond collaboratively. Such conversations are particularly timely given NCLB's pending re-authorization in Congress.

All concerned members of Ventura County are invited to attend and share their experiences. Light refreshments will be served at each meeting. Limited parking is available on campus and is $6 for a daily permit. Free parking and shuttle service to and from the campus will be available from the Camarillo Metrolink Station/Lewis Road parking lot in Camarillo from 5 to 10 p.m. Riders should board the CSUCI Vista bus. There will be way-finding signage on campus directing attendees to parking and the event.

For more information about the dialogues contact any of the following faculty members: Tiina Itkonen, assistant professor of education at CSUCI, 805-437-3294; Betsy Quintero, professor of education at CSUCI, 805-437-3306; Kaia Tollefson, assistant professor of education at CSUCI, 805-437-3125; or Eric Toshalis, assistant professor of educationat CSUCI, 805-437-3304







POVERTY AND THE ENVIRONMENT
The Rotary International District 5240 and CSUCI present the 6th Annual Conference on Poverty on Friday, Nov. 16 and Saturday, Nov. 17 on the CSUCI campus. If you wonder, "What is the definition of poverty?" "What is the effect of environment on poverty?" or "What technologies are available to help the poor while keeping the environment safe?" then this conference is for you. A detailed program can be found by visiting http://www.povertyconference.com.

MEET YOUR BOARD
MANIJEH MOTAGHY '05 BA Psychology
Designing mission statements and strategic plans aren't usually on many people's list of favorite things to do, but for CSUCI alumna, Manijeh Motaghy, those are her passions. Motaghy, who resides in Chatsworth, made her commitment to CSUCI beginning fall 2003 despite the long commute and time away from her two sons.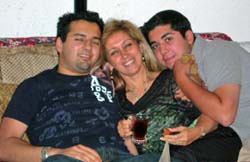 Motaghy (center) with sons Arash (left) and Kuroosh (right) Graduating in 2005 with her degree in psychology, Motaghy has gone on to pursue her dreams of becoming a leader in organizational consulting. Currently, she is a candidate to receive her doctorate degree (PsyD.) in the Organizational Consulting Program at Phillips Graduate Institute. She also works as an assistant to the Human Resources Department at Phillips, and runs her business and organization development consulting firm http://www.UniteInVision.com. Her consulting firm teams-up with and assesses organizations' strengths and weaknesses to achieve, and even surpass, their goals and objectives while training them on how to sustain greatness.

Despite all this she manages to give her time and resources to the CSUCI Alumni & Friends Association, where she serves in a Vice President capacity assisting the leadership in the development of alumni programming, organizational structure and overall governance.

After graduating from CSUCI, Motaghy wanted to continue to be a part of the CSUCI family and made it a point to stay in touch with faculty and staff that helped her through her education, "In every way, what I give back to my beloved university, I receive tenfold in return. Through my program in graduate school and on a professional level, I could recognize that CSUCI and its leaders have demonstrated a culture of excellence in practicing their organizational mission and core values on a daily basis. Through my involvement with the Alumni & Friends Association, I have come to understand the impact of so many passionate people, including community leaders and even its students in forming, leading and sustaining such a great learning environment. As a mother who wants the best for her children, I had to make sure my son spends his undergrad in such a well structured, encouraging, loving, and supportive environment."

Motaghy has some last words of wisdom to share with her fellow alums, "I have no other advice but to find and follow your own passion in life; hopefully one of your passions is to stay connected and involved via the Alumni & Friends Association, to ensure the advancement and stability of its mission and returning the abundant kindness and dedication offered here at our wonderful university, CSUCI. Doing this, you will continue to receive and grow."

You may contact Motaghy at manijeh@uniteinvision.com for any questions or comments regarding her involvement as an alumna or any other subject on this article.













SPOTLIGHT ON ACADEMICS
PROFESSOR HARLEY BAKER, EdD


How better to study human behavior than to watch Dr. Phil? Well, that's what several students did with CSUCI Professor and Chair of the Psychology Program Harley Baker this month when they attended the taping of three shows. Baker who has been with the campus since it opened its doors in August 2002, brings not only special opportunities like this to the classroom, but also fascinating academic research in the areas of medical education research, the psychology of religious experience, and adolescent career development. Most recently he was awarded the 2007 Alliance William Campbell Felch/Wyeth Award for Research in Continuing Medical Education sponsored by the American Urological Association. But it's the accomplishment of his students that makes his work at CSUCI so rewarding. "I love being a part of the process. I am privileged to watch as they become psychologists before my very eyes. I love psychology, and I love watching my students fall in love with the discipline."

Baker hopes that soon the University can implement a master's degree program in Psychology and plans to continue his research in the psychology of religion and in career development. But with so many programs to bring on line at CSUCI and limited funding to meet the growing student population, this may take some time. Even faculty research takes funding and support, but despite the limitations the program is thriving. Many graduates have already entered the workforce with their degrees in psychology, and many have continued on to graduate school to earn advanced degrees in the field of psychology.

"Work hard, enjoy what you do, and remember that you matter." These words of wisdom from Baker echo his advice to all students and alumni. For him it's about the opportunities to form lasting relationships that persist even after students graduate. "You made us a part of your life when you became a CI student. We are a part of your life forever and we are a resource in your life forever."

Great advice from a great professor. Show your support for the program and visit the psychology Web site at http://psych.csuci.edu/.









FEATURED NOVEMBER BENEFIT
CSUCI Alumni & Friends Save up to 40% on Movie Tickets!
Regal Entertainment Group

Enjoy the movies this holiday season or give the gift of movies to friends, family or fellow alums.
Premiere Super Saver Ticket -
No restrictions. No exp. date. Just $7.25 ($10.50 value).

VIP Super Saver Ticket -
Not valid for the first 12 days of select new release films. No expiration date. Just $6.25 ($10.50 value).

Ultimate Premiere Movie Pack -
THE PERFECT HOLIDAY GIFT - Includes 2 Premiere Tickets and a $10 Gift Certificate. No expiration date. Just $25.00 ($31.00 value).

Regal Entertainment Group is the largest motion picture exhibitor in the world operating over 530 locations in 40 states. Super Saver tickets are honored at all Regal Entertainment Group locations nationwide (Regal Cinemas, United Artists Theatres and Edwards Theatres). Surcharge applies to any ticket if redeemed at any Manhattan, N.Y. location. Consult your local newspaper listings or the box office for show times and the location nearest you. Box office prices may vary. Consult your local theatre chain for prices in your area.

Ski season is starting soon - please check the Recreation Connection website http://www.recreationconnection.com for availability. Many of the ski resorts are offering e-tickets to make it even easier and faster to get the tickets.






FULL NOVEMBER RECREATION CONNECTION BENEFITS
WORKING FOR CALIFORNIA
VISIT THE NEW ONLINE ADVOCACY PAGE
As an alumni or friend of the CSU Channel Islands campus and the California State University system, you can make a difference at CSU Channel Islands, but only if your voice is heard by our elected officials. Take a moment to look at the new online legislative pages by visiting http://csuci.kintera.org. In the future, you may receive "action alerts" from us asking for support on a particular issue.

We can ensure that CSU Channel Islands remains a priority for elected officials, community leaders, and others involved in the legislative and budget processes. With your help faculty, staff and students have the support they need to continue the tradition of leadership, excellence and opportunity that CSU Channel Islands has established.

Show the state's lawmakers that you care about higher education and value what CSU Channel Islands has done for you and our community. Join us in our mission to promote access to a high quality college education for all academically eligible students and to make student success a reality.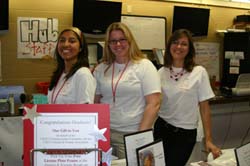 NOT A MEMBER OF THE ALUMNI & FRIENDS? CLICK HERE TO JOIN NOW.