Has your information changed?
If you no longer have access to your myCI email address or portal,
email solutioncenter@csuci.edu.
Please include your myCI email address and university ID number.
Check out our Alumni & Friends Brochure for all the ways to connect, engage, and celebrate with us!
A&FA Newsletter
The Alumni & Friends Association newsletter is distributed to alumni and friends regardless of membership. Our monthly newsletter includes alumni announcements, updates on campus activities, information on upcoming events and faculty and student highlights.
A&FA Volunteering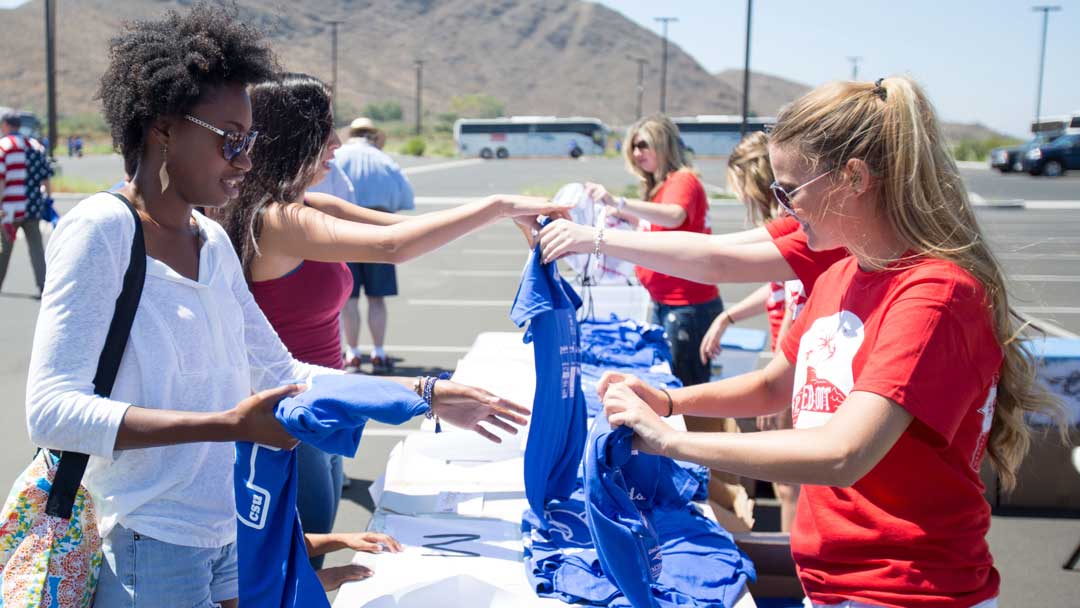 Each year alumni and friends volunteers give their time and influence to help our students and alumni. From Commencement to Dodger Night, there are many ways to help, have a good time and connect with fellow alumni. If you are interested in volunteering with the Alumni & Friends, please sign up below. Or you can contact Alumni Engagement at 805-437-3622 or email alumni.friends@csuci.edu.