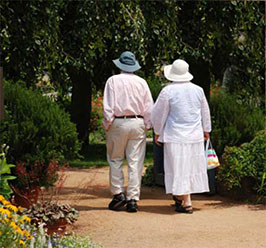 I had a mother with Alzheimer's and I had to find care at home, which is very, very difficult. Plus…there's such a shortage of skill.
Here is a link to a website that will help you find in-home care, assisted living, and many other types of assistance not limited to Ventura County. Please visit www.senioradvisor.com for more information.
Below is some information and links to some available resources for Elder care in Ventura County. If you would like more information on the available resources in Ventura County, please refer to www.venturacountyeldercare.com.
Caregiving
Ventura County ADHC
Adult Day Health Care
1700 N. Lombard St.
Suite 150, Oxnard, CA 93030
(805)278-4321
www.vcadhc.com
Camarillo Hospice
Free practical and emotional assistance to individuals and families who are facing a life-limiting illness and/or dealing with the grief of losing a loved one.
400 Rosewood Ave., Suite 102
Camarillo, CA 93010
(805)389-6870 ext. 11
www.camarillohospice.org
Comfort Keepers In-Home Care
A world leader in providing non-medical, in-home care for seniors and the disabled 
275 Hillcrest Drive, Ste 145
Thousand Oaks, CA 91360
805-494-9900
www.comfortkeepers.com/office-426


 
Caregivers – Volunteers Assisting the Elderly
Non-medical, in-home support services and transportation for homebound, frail elders, preventing premature placement into board & care facilities
1765 Goodyear Ave., Suite 205
Ventura, CA 93003
(805)658-8530
www.vccaregivers.org
Wellness & Caregiver Center of Ventura County
A Center developed to provide practical, compassionate and reality-based support for caregivers, and for those with ongoing health conditions
3639 Las Posas Road
Camarillo, CA 93010
805-388-1925
www.camhealth.com/wellnesscaregivercenter.php
Housing
Cypress Place Senior Living
Senior living campus
1220 Cypress Point Lane
Ventura, CA 93003
(805)656-9500
www.cypressplaceseniorliving.com
Atria Senior Living
Independent living, supportive living, assisted living and memory care services
24 Las Posas Road
Camarillo, CA 93010
(805)987-9872
www.atriaseniorliving.com
Darancare Corp.
To improve quality of life for clients, and community members
4820 Adohr Lane, Suite D
Camarillo, CA 93012
(805)482-0728
www.darancare.com
San Buenaventura Housing Revitalization Program
Provide and develop quality affordable housing for eligible low-income residents of Ventura County
11122 Snapdragon St., Suite 100
Ventura, CA 93004
(805)647-5990
www.hacityventura.org
Community Resources
Arc Ventura County
Services for people with developmental disabilities
5103 Walker St.
Ventura, CA 93003
(805)650-8611
http://www.arcvc.org/welcome.html
Interface Children & Family Services 211 Ventura County/24-hr helpline
Strengthening children, families and communities to be safe, healthy and thriving
4001 Mission Oaks Blvd., Suite 1
Camarillo, CA 93012
(805)211
www.icfs.org
Alzheimer's Association
Provides you a virtual online community, whether you are diagnosed with Alzheimer's, a family member or a caregiver
California Central Coast Chapter Ventura office
80 Wood Road, Suite 302
Camarillo, CA 93010
(805)484-6028
www.alz.org/cacentralcoast/in_my_community_support.asp
Goebel Senior Center
Offers classes, special events, excursions, and drop-in programs for senior adults
1385 E. Janss Road
Thousand Oaks, CA 91362
(805)381-2744
www.goebelsenioradultcenter.org
Nursing Home Abuse Guide
Offers information on how to identify nursing home abuse. 
www.nursinghomeabuseguide.org
Medical Services
Darancare Corp.
To improve quality of life for our clients, and community members
4820 Adohr Lane, Suite D
Camarillo, CA 93012
(805)482-0728
www.darancare.com
Camarillo Health Care District
Dedicated to providing a wide range of innovative health and wellness programs for residents of all ages
3639 Las Posas Road
Camarillo, CA 93010
(805)388-1952 ext. 106
www.camhealth.com
Ventura County Behavioral Health Older Adult Services
1911 W. Williams Drive, Suite 160 Oxnard, CA 93035
(805)981-5400