The Center for Integrative Studies
will host Panel Discussions on Team-Teaching and Learning Communities
Faculty members who taught team-taught courses, SPIRaL courses, and learning community courses ar CI are invited to a panel discussion to share their experience. Panel discussion topics will include: significance and relevancy of team-teaching and learning communities for CI studnets' learning, different team-teaching practices, effective signature assignments that maximize student integrative learning, and institutional challenges and barriers.
DATE: Thursday, April 12, 2018
TIME:  3:00pm - 4:30pm
LOCATION:  FIT Studio
SAVE THE DATE - Panel discussions planned for the second Thursday of each month for the spring 2018 semester. 
Future Panel Discussions
| | | |
| --- | --- | --- |
|   |   |  Thursday, May 10, 2018   |
|   |   |  BRO 1310 |
|   |   |  3:00 - 4:30pm |
---
Center for Integrative Studies (CIS) Sponsored Events
---
FREE EVENT

CSU Channel Islands invites you to join us for the Arts Under the Stars and the 10th Annual SAGE Student Research Conference. Immers yourself in the research and creative talents of CI's students. Arts Under the Stars will take place Friday, May 4 at 6:00pm and Saturday, May 5 at 5:00pm in El Dorado Park, located on campus on the corner of Santa Barbara Avenue and Ventura Street. The 10th Annual SAGE Student Research Conference will take place Saturday, May 5 in the Grand Salon from 11:00am to 4:00pm. Saturday will conclude with an awards ceremony for exellence in student research embedded into the Arts Under the Stars presentation.

 
Our Stories Matter: Discussion Series
The Center for Integrative Studies and the Center for Multicultural Engagement will be hosting a discussion series consisting of focused interdisciplinary evidence-based perspectives - at least two at each - presented by CI faculty and/or invited experts who will speak on and discuss specific topics related to fascism, white supremacy, current events (local to global), in the context of CI's stated values of diversity, equity, and inclusion.
This discussion series will take place on the first Wednesday of the month to develop a regular community discussion of pressing and divisive issues. Possible discussion topics include fake news, intersectionality, DACA and immigration, free speech and democracy.  
Final discussion of the series will take place on MAY 02, 2018 from 5:30pm to 7:30pm in PETIT SALON
May 02, 2018
TOPIC: To be announced
---
INTEGRATIVE STUDY EVENTS ON CAMPUS
---
10th Annual Conference for Social Justice in Education
"The Courts, the Schools, and Social Justice"
Keynote Address: Honorable Michele M. Castillo  

DATE: Saturday, April 21, 2018

TIME: 8:00am - 2:00pm

LOCATION: Grand Salon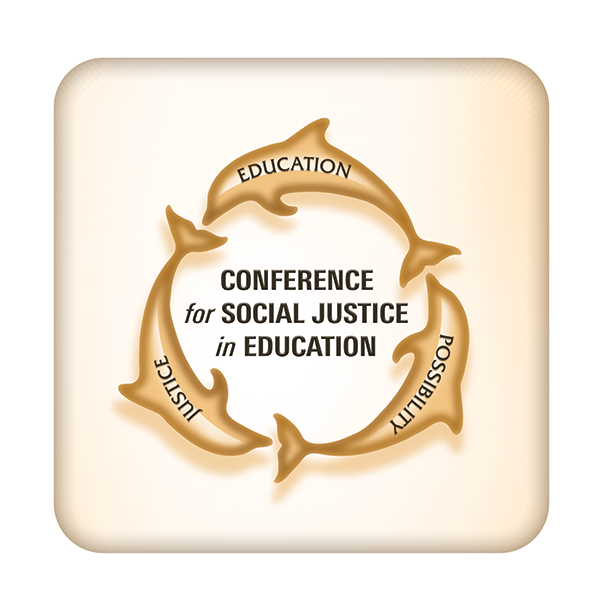 Celebrate your graduation with the Multicultural Dream Center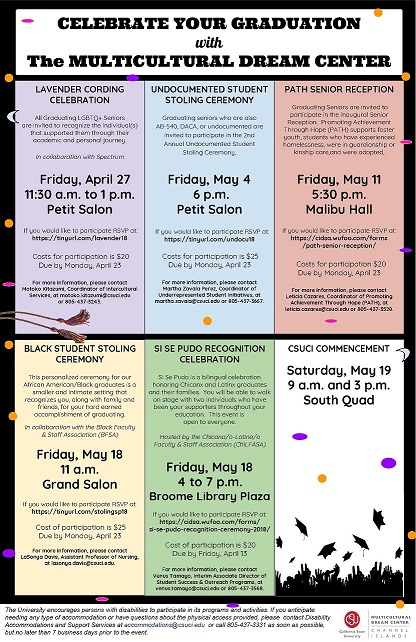 ---
Previous Events:
Guest Speaker: Jean-Luc Dumont
"Getting the Message Across"
TIME: 9:45am - 11:45am
LOCATION: Martin V. Smith Decision Center
Student Research Week [
 

flyer

 

] 

A series of events highlighting Student Research including student lunches, speakers, and student panels.