The Center for Integrative Studies
Events for Academic Year 2018-19
More information to come, please come back again
---
Center for Integrative Studies (CIS) Sponsored Events
---
Our Stories Matter: Discussion Series
The Center for Integrative Studies and the Center for Multicultural Engagement will be hosting a discussion series consisting of focused interdisciplinary evidence-based perspectives - at least two at each - presented by CI faculty and/or invited experts who will speak on and discuss specific topics related to fascism, white supremacy, current events (local to global), in the context of CI's stated values of diversity, equity, and inclusion.
This discussion series will take place on the last Wednesday of the month to develop a regular community discussion of pressing and divisive issues. Possible discussion topics include fake news, intersectionality, DACA and immigration, free speech and democracy.  
November 
DATE: Monday, November 5 2018
TIME: 5:30pm - 7:30pm
LOCATION: BRO 2325
Light Refreshments will be served
Topic: Revolutionary Heroes: Dying for Redemption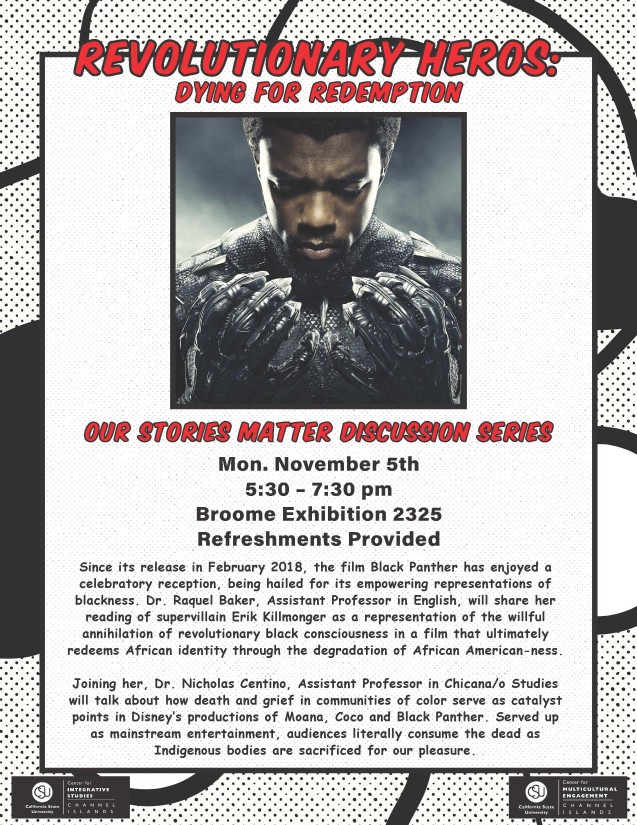 Since its release in February 2018, the film Black Panther has enjoyed a celebratory reception, being hailed for its empowering representations of blackness. CSUCI English professor Raquel Baker will share her reading of supervillain Erik Killmonger as a representation of the willful annihilation of revolutionary black consciousness in a film that ultimately redeems African identity through the degradation of African American-ness. Joining her, Dr. Nicholas Centino, Assistant Professor in Chicano/o Studies will present "Eating the Dead: Disney and Indigenous Grief in Moana, Coco, and Black Panther," a look at how death and grief in communities of color serve as catalyst points in mainstream films produced by Disney.
September
DATE: Wednesday, September 26, 2018
TIME: 5:30pm - 7:30pm
LOCATION: BRO 2325
TOPIC: Unpacking Undocumented + Citizens: Who's Right? Whose Rights?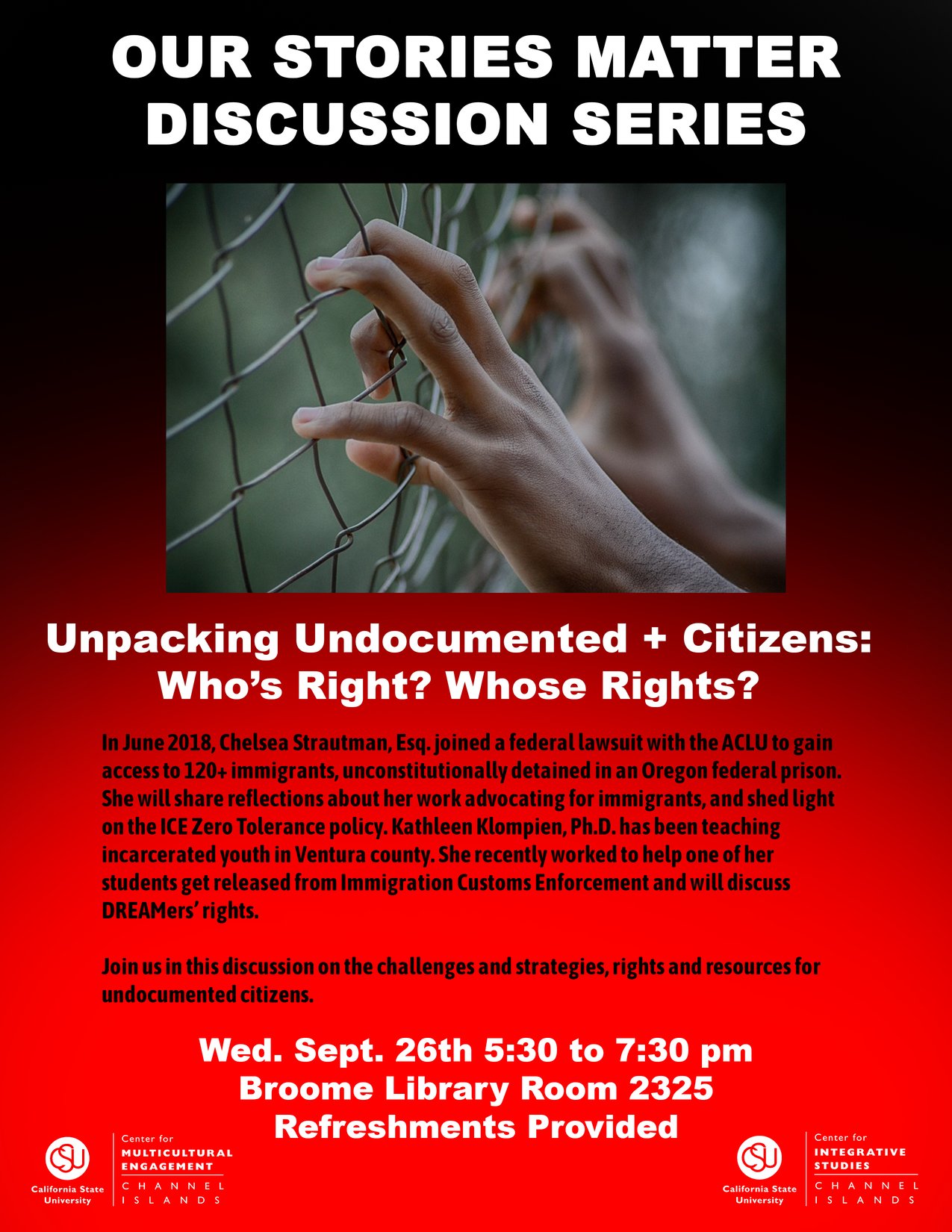 ---
INTEGRATIVE STUDY EVENTS ON CAMPUS
---
3rd Student Research Lunch
Please join the  CI Student Research for their 3rd Student Research lunch
DATE: Friday, November 30, 2018
TIME: 12 noon - 1:30pm
LOCATION: Broome Library 1740
Mini Presentations include:
"Creating the Classroom: Does SURF Work?"
"What's the Point? Using Photo Points to Monitor Environmental Restoration on Santa Rosa Island"
"Human Impact on Santa Rosa Island: Documenting the Past to Restore the Present"
RSVP appreciated by November 27, 2018
Questions? Contact CI Student Research by email at cistudentresearch@csuci.edu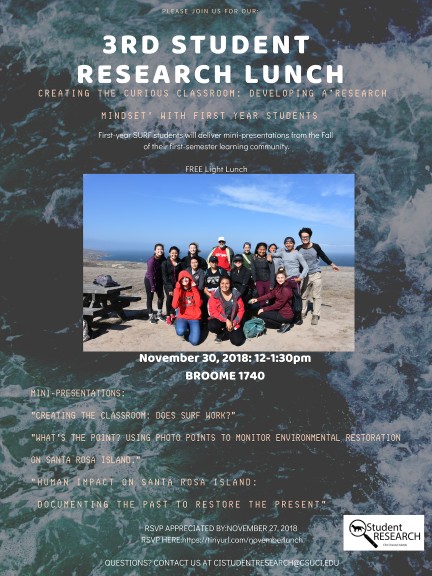 ---
Previous Events:
10th Annual Conference for Social Justice in Education
"The Courts, the Schools, and Social Justice"
Keynote Address: Honorable Michele M. Castillo  

DATE: Saturday, April 21, 2018

TIME: 8:00am - 2:00pm

LOCATION: Grand Salon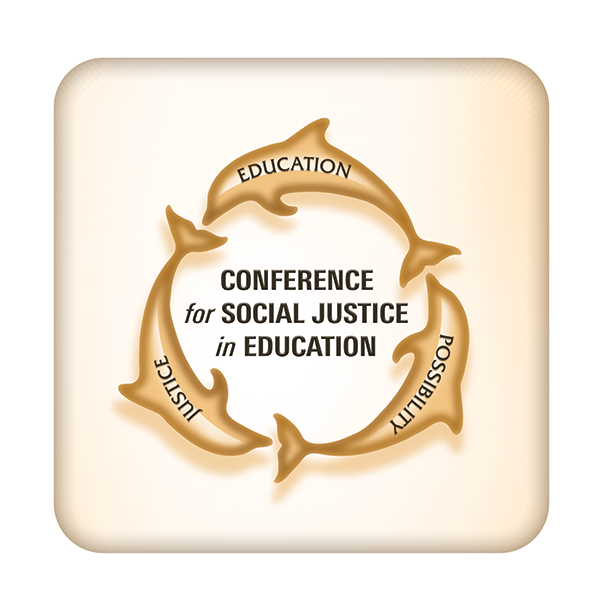 Celebrate your graduation with the Multicultural Dream Center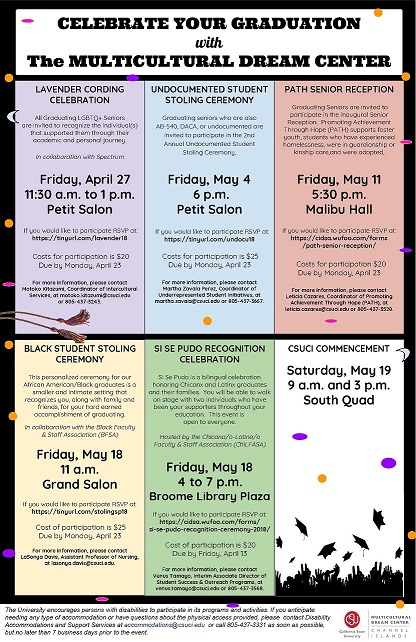 Guest Speaker: Jean-Luc Dumont
"Getting the Message Across"
TIME: 9:45am - 11:45am
LOCATION: Martin V. Smith Decision Center
Student Research Week [ flyer ] 
A series of events highlighting Student Research including student lunches, speakers, and student panels.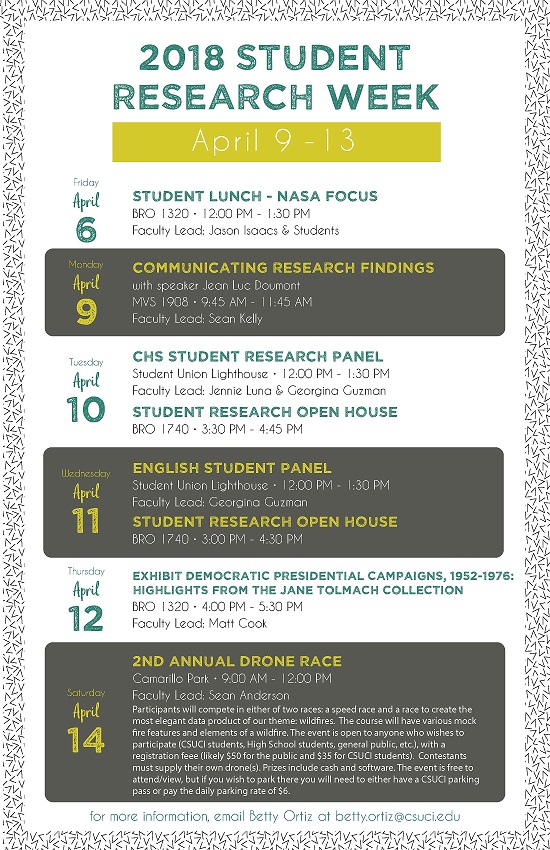 2017-2018 Archived Events