CSU Student Research Competition Information
The CSU Student Research Competition (SRC) is the premiere showcase for student research in the CSU. Undergraduate and Graduate Students are eligible to participate in the SRC. Each CSU campus is allowed up to 10 projects. Projects can be individually or multiply authored. 
For more information, visit the CSU Student Research webpage at: www.cistudentresearch.com/about/
Call for Proposals - Arts Under the Stars
The Center for Integrative Studies (CIS) and Student Research proudly support the 
Arts Under Stars
 program. The
SAGE
 student research conference and 
Arts Under The Stars
 are partnering to celebrate student research and creative activities at CSU Channel Islands May 3 & 4
2019. 
This year's AUTS theme is Metamorphosis. Please share this information with students and encourage their participation. If you are interested in having a class or research project partner with AUTS, please submit a proposal.
Students can help create, plan, and develop both events by enrolling in PA/ART 391. 
For more information, please visit the website at www.2019.artsunderthestars.cikeys.com. Contact: Heather Castillo, Performing Arts by email; heather.castillo@csuci.edu or phone; 805-437-2052
Interdisciplinary Majors & Minors
Majors and minors offered at CSU Channel Islands
Interdisciplinary Courses
SPIRaL Courses

Stepladder Program for Interdisciplinary Research and Learning (SPIRaL) is part of a campus-wide effort to institutionalize undergraduate research at CSU Channel Islands (CI). It is funded in part by the W. M. Keck Foundation. SPIRaL begins with new courses at the lower division that introduce common research methods and develop analytical tools and skills.

First-Year Communities

First year freshman have a variety of options to support academic success and integration into the life of the university. First-Year Communities align with CI's Mission Pillars: Community Engagement, Integrative Studies, Multicultural Engagement, and International perspectives.

Learning Communities

Students share a common intellectual experience with an academic focus. Two or more courses are paired to promote student success and align with a CI Mission Pillar. Campus housing is NOT a requirement.

Living Learning Communities

Students are housed with students in their learning community. Living on campus is REQUIRED

First-Year SURF Learning Community

Student Undergraduate Research Fellows (SURFers) belong to a Learning Community built around curiosity, inquiry, creativity, and discovery. The touchstone of the SURF community for 2017-2018 is Santa Rosa Island. Throughout the year, SURFers visit CI's Santa Rosa Island Research Station twice. Spending time on the island with course faculty presents an opportunity to put classroom knowledge to work in the field.

SURF: Summer Program

The Summer SURF Program provides for a Spring Faculty Development Learning Community and a ten-week faculty-mentored student research collaborative during the summer.

Student Benefits include: Engaging in an intensive and meaningful research experience, professional development opportunities throughout the summer, presenting their research on campus and at an appropriate conference, SURF students receive a $3,750 stipend
Applications OPEN in December
DEADLINE for applications is February 22, 2019

For more information, contact Student Research at CIStudentResearch@csuci.edu or stop by the Student Research Space in BROOME 1740

UNIV 399 Peer-to-Peer Effectiveness

Experiential seminar for students interested in serving as peer leaders. Interactive course gives students the opportunity to study theories of students development, active learning pedagogy, and practical perspectives on peer leadership and group facilitation
Paid mentoring position on campus
Spring 2019 - Space is limited to 20 students. Tuesdays 10:30 - 11:45am, Thursdays online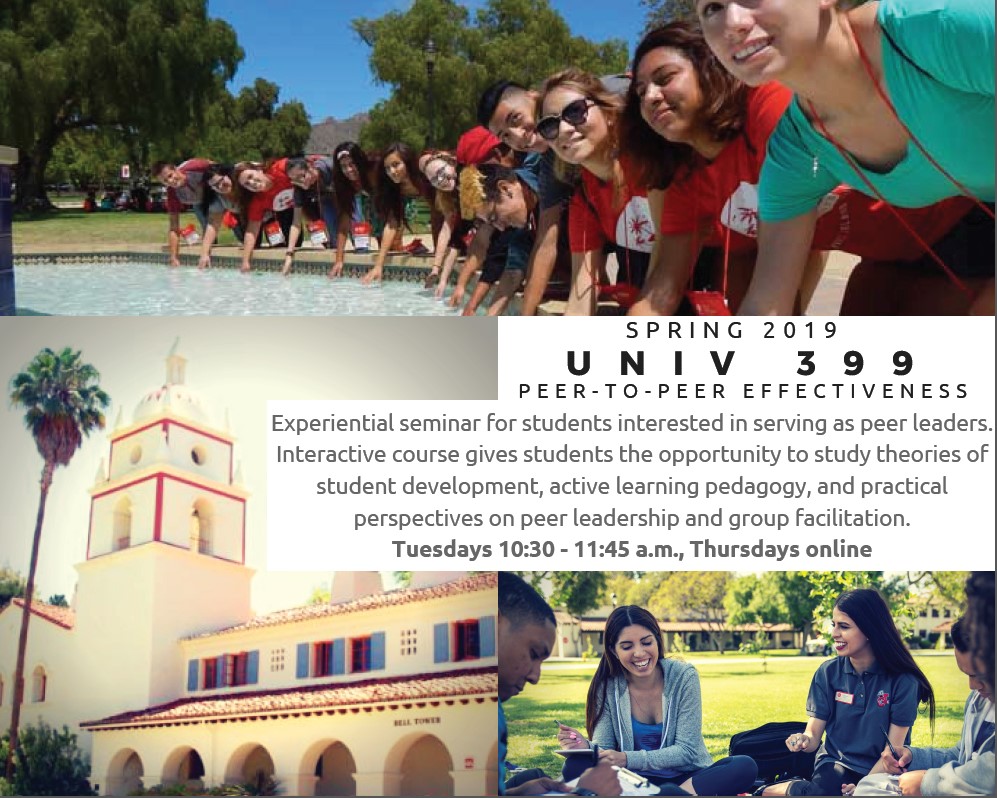 Apply to the Congressional Internship Program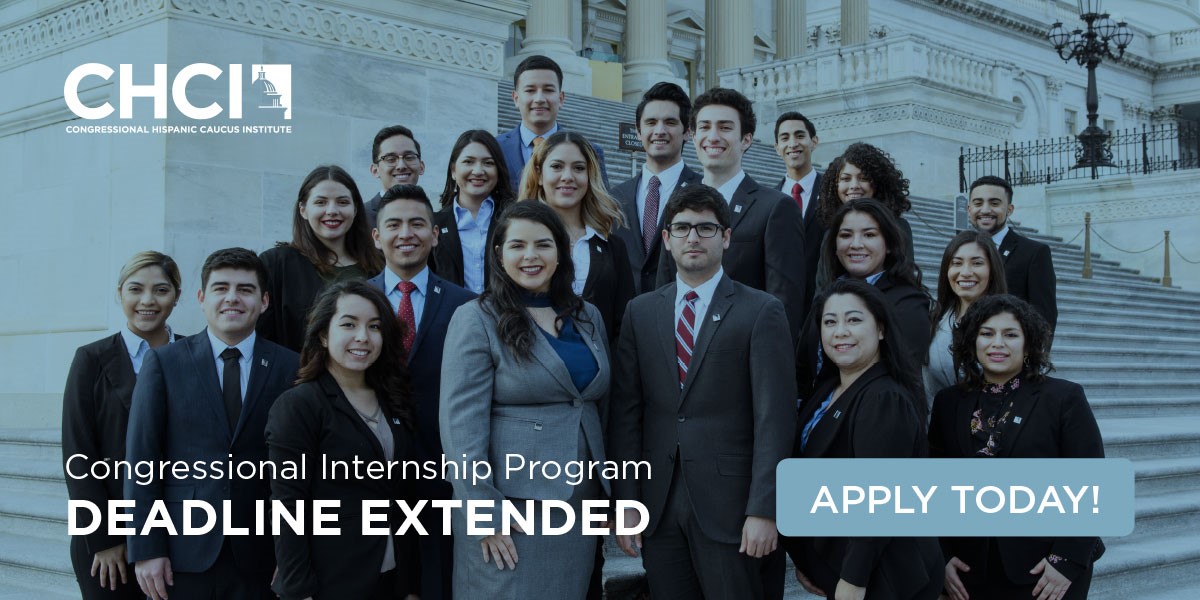 The Congressional Hispanic Caucus Institute (CHCI) is still accepting application for their Summer Congressional Internship Program! Are you an undergraduate student looking for a paid internship in Washington, D.C.? Looking to develop your professional skills? It's not too late to apply for the CHCI Summer Internship Program.
Deadline: December 10, 2018
Submit all materials no later than 11:59pm EST
Apply to the GradFIT program
CI continues its partnership with the University of Nevada, Reno's GradFIT program. The GradFIT team chooses 10 students to attend the program.
Eligible students:
Have a sophomore or above standing (30 credits or more completed) with an overall undergraduate GPA of a 3.0 or higher
Identify as a first-generation college student or from a historically underrepresented background
Student Research pays the cost of transportation through our generous grant from the Instructionally Related Activities Committee.  UNR covers all other costs.
Professor Ahmed Awad (Chemistry) has escorted students to Reno the last two years; he speaks very highly of the quality of the program. Ahmed will escort students again in 2019.
To apply to GradFIT visit www.unr.edu/gradfit

Characteristics of an Interdisciplinary Thinker
These are the characteristics that both employers and graduate schools have said they would like to see in their applicants (AIS Survey). Interdisciplinary studies is one of the best preparations for achieving these results.
Ask questions
Determine goals and meets them
Open-minded, independent thinker
Adaptable, not afraid to try new things
Creative and innovative
Adapts textbook knowledge to the real world
Continues to grow and learn
Skills

Problem-solving
Research
Writing
Oral communication
Listening

Team-spirited, understands group dynamics, works well in group settings, willing to help others
Sees the 'Big picture" (not just an area of specialization)
Diversity-aware, treats others with dignity and respect