Congratulations to Fall Minigrant Recipients
Theresa Avila, Instructional Faculty (Art Program)
"Plotting Counter Tactics to Erasive Strategies of Manifest Destiny within U.S. National Parks and Landscapes"
Awarded $980
Raquel Baker, Assistant Professor (English Program)
"Disappearing West Oakland"
Awarded $1,000
José Castro-Sotomayor, Assistant Professor (Communication Program)
"CI Teach-In Climate"
Awarded $510
Thomas Clobes, Lecturer (Health Science Program)
"Interested and concerns regarding medical marijuana among patients with chronic pain"
Awarded $1,000
Rachel Soper, Assistant Professor (Sociology Program)
"Farmworker Food Insecurity 2012-2022"
Awarded $1,000
Resources
Opportunities
Call for Proposals for AY 2021 - 2022
The CIS has money - APPLY TODAY
Announcement (PDF, 124KB)
Attention Faculty: D
o you need money for something you are working on or
thinking about? Microphones to record beavers underwater? Attend that
cool-sounding interdisciplinary conference (with or without students)? A
speaking gig in Florence? The Center for Integrative Studies has funding
available — you need only ask!*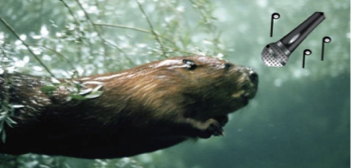 We invite faculty seeking support for their integrative or interdisciplinary
activities to submit a request for up to $1000 of funding. Any activities are eligible
(scholarly or creative projects, teaching, campus events) and any stage of
development is welcome (explore, research, present, publish). We will evaluate
requests based on the following criteria.
Centrality of interdisciplinary or integrative perspectives

Connection to faculty's career development (RSCA or teaching)

Ability for project, or funded element, to be completed in AY21–22

If total project cost is more than $1000, presence of co-financing

Clarity of description of proposed need/activity
CIS may contact you for additional information; awards recipients will be required to provide a brief report at the end of the funding period.

Deadline: October 15 (but we'll review requests until the money is gone!)

* all real examples of activities the CIS has previously funded
Call for Proposals for Arts Under The Stars 2022
Deadlines