Welcome to the Learning Resource Center's Online Tutoring Portal! Click the link below to enter the Zoom Waiting Room. Our LRC Welcome Desk Host will let you in shortly!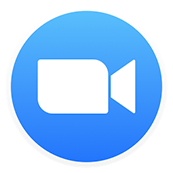 ENTER THE LRC ZOOM WAITING ROOM!
The LRC offers online tutoring and group study spaces through Zoom, an online meeting platform, available at no cost to all current CSUCI students. Through Zoom, you can participate in a face-to-face individual tutoring session with one of our tutors working in the drop-in center. You may also request to work in a group study space, privately or with friends! You can request help from a tutor if your group needs assistance in the study room! Zoom will function on any laptop or smart phone. We encourage the use of video/audio technology to optimize your tutoring experience.
The LRC is open for summer tutoring!
(Note: In-Person Tutors are also available Online during their work shifts)
IN-PERSON & ONLINE TUTORING
MONDAY - THURSDAY: 10am - 4pm
FRIDAY: 10am - 2:30pm
Please view schedules below to verify subject availability.
STEM & HUMANITIES
Tutor by Course Name
You may request an online Zoom tutoring session or use the group study rooms any time the LRC is open for walk-in hours. Please review the most recent schedule to be sure that your subject is supported at the time of your request.
Requesting Online Tutoring or Group Study Rooms
To request online tutoring or group study rooms:
Double check the current tutor schedules (soon to come) for subject availability. You can check to see what tutors can help with your specific course by using the "Tutors Available by Course Name" guide (link coming soon).
You will be prompted to download Zoom if you do not have it installed, or launch a Zoom window if you already do.
An LRC representative will be with you shortly.
If you are not signed in with your first and last name displayed, you may be asked to provide your CSUCI ID # before being admitted from the Waiting Room.
When the LRC representative responds, please provide your course number and title for which you are visiting, along with your CSUCI Student ID, or government-issued picture ID. You may request a group study space or a tutoring session at this time!
Please note that tutoring sessions may be recorded for verification and training purposes.