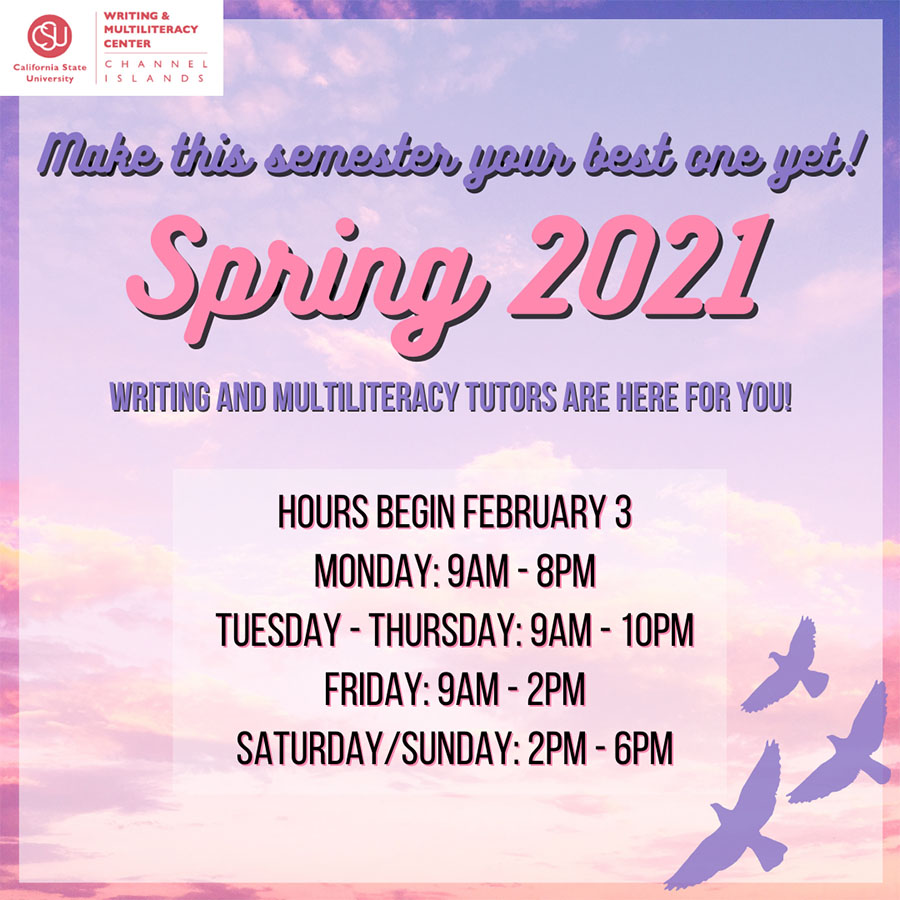 Feb. 3, 2021 - The Writing & Multiliteracy Center (WMC) offers FREE online tutoring in writing and communication for undergraduate and graduate students. We are open (virtually) and ready to help support your success as a student!
Our spring hours are:
Monday: 9 a.m. to 8 p.m. 
Tuesday: 9 a.m. to 10 p.m.
Wednesday: 9 a.m. to 10 p.m.
Thursday: 9 a.m. to 10 p.m.
Friday: 9 a.m. to 2 p.m.
Saturday & Sunday: 2 p.m. to 6 p.m.
Make an appointment online or drop in to our Zoom room to access writing support services.
For more information, visit https://www.csuci.edu/wmc/wmc-remote-service.htm.