Through our Outreach activities, Project PROMESAS seeks to highlight and inform parents and students about STEM fields and STEM careers and increase the number of Hispanic and low-income students pursuing STEM bachelor's degrees. Our outreach activities include: an annual Science Carnival; STEM Pathways Workshops; and a STEM Club.
Science Carnival
The Science Carnival is a FREE community event that engages students in kindergarten through 8th grades in over 100 hands-on science activities in a spooky, carnival setting. The annual event is held in the fall; either the weekend before or after Halloween. Learn more about the Science Carnival.
STEM Pathways Workshops
The STEM Pathways Workshops are for middle and high school students and their families. Workshop attendees are provided with resources and learn about the STEM fields including STEM careers and college majors, and STEM pathways to college. The workshops are available for English and Spanish speaking audiences.
Request a STEM Pathways Workshop
To request a workshop, complete our Request Form. All of our workshops are in collaboration with University Culture.
For additional information about our STEM Pathways Workshops contact: Elizabeth Villa, elizabeth.villa@csuci.edu or 805.437.3537
STEM Club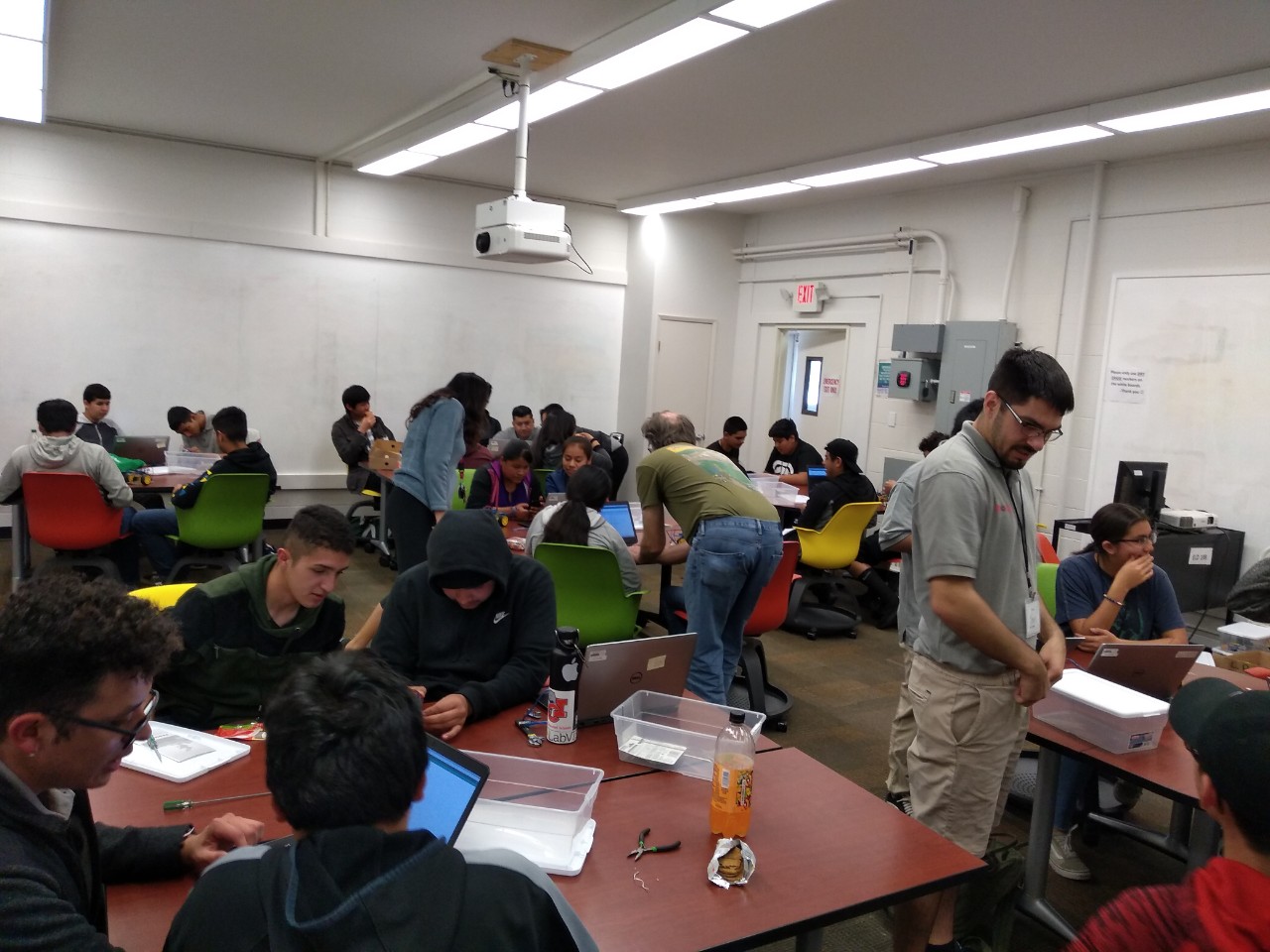 The STEM Club is for students at Channel Islands High School (CIHS) and Hueneme High School (HHS). The students in the program are STEM enthusiasts and are committed to pursuing a postsecondary education. Project PROMESAS is dedicated to supporting these students by providing Mentors. The Mentors are CSUCI undergraduate students pursuing a STEM bachelor's degree. The Mentors visit CIHS and HHS to facilitate college-going and STEM activities and foster students' enthusiasm to continue on a STEM college path.
The STEM Club Mentors Are…
Peer mentors
Role models
"Big Sisters/Brothers" with boundaries
Learning facilitators
Student engagement coaches
Co-educators with faculty, specializing in topics such as time management, study strategies, accessing resources
Leaders
For more information about the STEM Club contact: Crystal Delatorre, crystal.delatorre251@csuci.edu or 805.437.3599