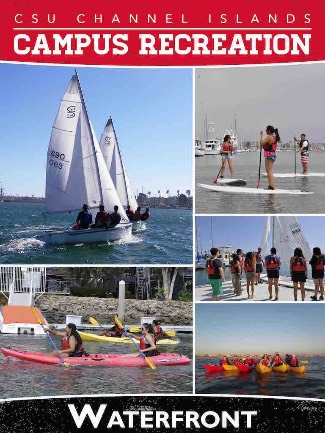 About the Channel Islands Boating Center
The Channel Islands Boating Center is a facility that provides educational and recreational opportunities for students of California State University, Channel Islands, and Ventura County residents. While the main focus of the Center is to teach boating skills and support boaters, it will also provide outreach regarding the marine environment. In this regard, the Boating Center provides educational opportunities about the Channel Islands marine environment, natural history, challenges to preservation, and current efforts to preserve this environment. These exhibits are available to the public at large, but will also be useful to CSU students, school groups, and community groups.
---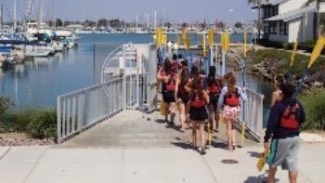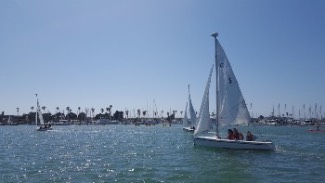 About the Waterfront Program
http://www.dbw.ca.gov/Located in the Channel Islands Harbor, the Waterfront Program at the Channel Islands Boating Center offers various instructional and safety classes in kayaking, sailing and windsurfing. These programs may be instructional, recreational or competitive in nature to promote and encourage recreation to all http://www.channelislandsharbor.org/http://sanctuaries.noaa.gov/campus and community members. The program is dedicated to promoting boating safety and education, and is partially supported through funding from the California Department of Boating and Waterways (DBW). The DBW funds boating facilities and boating safety education, and supports boating law enforcement in California. A portion of the equipment at the waterfront is provided by the DBW to enhance and teach boating safety education in California.
CI would like to thank the Division of Boating and Waterways (DBW), National Oceanic and Atmospheric Administration (NOAA) and Ventura County for their support of the Channel islands Boating Center. CI would also like to thank DBW for their support of our waterfront programming.