Message from the Vice President
Dear Student,
Welcome to CSU Channel Islands (CSUCI)!  You have selected one of the most innovative, engaging, and family-oriented institutions in the nation. The Division of Student Affairs (DSA) is committed to being an equal partner with our Academic Affairs programs to promote student learning and development throughout your time here at CSUCI.  Our goal is for you to develop the academic, professional, and personal skills that are necessary to be successful at Channel Islands and beyond – in your careers, personal life, citizenship, and perhaps most importantly, as an active participant in addressing some of the most crucial and pressing issues facing our society and the world.  This goal requires an awareness and appreciation of the core values that are embedded in all of our DSA programs:  collaboration, commitment, diversity, excellence, and integrity.  We strive to embrace a learning environment that celebrates each student's background, culture, and life experiences, and integrate these experiences into your scholarly and co-curricular pursuits.
I encourage you to fully engage with all CSUCI has to offer – both inside and outside of the classroom.  The research on college success clearly indicates that the students who are active and engaged with the campus community are the most successful.  There are many different ways to participate in our campus culture here at Channel Islands.  Gain budgeting and allocation skills by sitting on a student fee committee; programming, management and conflict resolution skills by working in on-campus Housing; provide tours to K-8th graders, create college pathways and model success for future first generation students by volunteering with our Leaders in Education Awareness Program (LEAP); practice wellbeing, personify culture and attain performance experience in our Danza Tlaloc Ollin; or meet with state legislators and participate in university strategic planning by serving on our Student Government. All of these additional educational experiences will deepen your connection to our campus and provide you with valuable skills moving forward in your professional and personal lives.
The DSA leadership and staff are truly committed to promoting student success and providing the best possible student experience here at CSUCI.  Please take the time to learn about all of our programs, and we look forward to your leadership, service, and positive impact you bring to our campus. We are here to answer any questions you might have and to provide the support you need as you progress in your studies at CSUCI.
Richard Yao, Ph.D.
Vice President for Student Affairs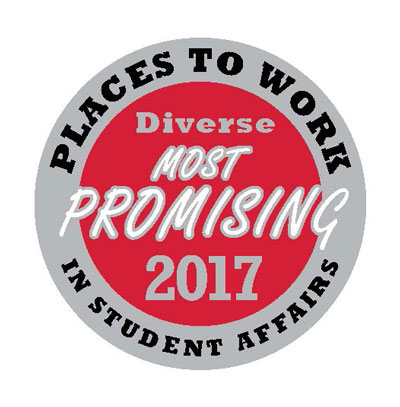 Your Feedback Welcome!
The Division of Student Affairs is committed to on-going and continuous improvement. As part of our evaluation process, we invite you to share feedback regarding your experience with our programs, services and staff support by completing our brief response form.