Office Contact Information
Dean of Students Office
Location: Bell Tower, Room 2565
Telephone: 805-437-8512
Fax: 805-437-3211
Email: deanofstudents@csuci.edu
---
Professional Staff
---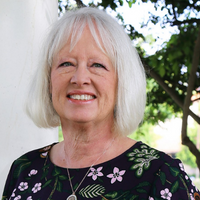 Cindy Derrico, Ph.D.
Pronouns:She/Her/Herself
Title: Associate Vice President for Student Affairs, Student Life & Support Programs, and Dean of Students
Email: cindy.derrico@csuci.edu | 805-437-8512
Dr. Derrico was a first-generation college graduate, completing her BS in Business Administration with an emphasis in Management, and a minor in Vocal Music at California Baptist University. She completed by her MA in Social Science with an emphasis in Student Development and her PhD in Higher Education Leadership at Azusa Pacific University. While serving as a Resident Assistant and a student employee in the Career Planning office, she was inspired to pursue a career in higher education supporting students as a Student Affairs professional. Prior to starting as the first Director of Housing & Residential Education at CSUCI in 2007, Dr. Derrico served at both CSUN and CSUMB; when her children were young, she also worked part-time in a pastoral ministry leadership position at her church. Dr. Derrico is deeply committed to upholding the dignity inherent in all individuals, and this informs her work with colleagues, students, and their families. Dr. Derrico provides direction to Student Life & Support Programs and advocates for students through response to significant concerns, through campus leadership, and through the development of inclusive policy and practice.
---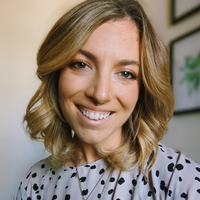 Dani Rae
Pronouns: She/Her/Herself
Title: Interim Student Conduct & CARE Administrator
Dani graduated from CSUCI in 2015 with a BA in Liberal Studies and is currently pursuing her MA in Educational Leadership. In 2019, she found her passion helping students navigate the conduct process and believes that the learning and growth it provides can be just as important as the lessons learned in a classroom. Dani holds the professional philosophy that the conduct process should be an educational experience and it's her goal to guide students while helping them learn from mistakes and allow them to take responsibility for their actions. If you are interested in learning more about the importance of community responsibility and upholding the values of your institution, Dani would love to chat!
Ways I can support you:
Provide guidance and support through the conduct process of academic and non-academic policy violations
Provide educational presentations to the campus community regarding the Student Conduct Code and the importance of academic integrity.
Serve as an advocate for students as they need more intentional support during the conduct process.
---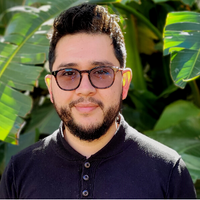 Marco Cantua Alvarez, M.S.
Pronouns: He/Him/His
Title: Student Conduct Specialist
https://go.oncehub.com/MarcoCantuaAlvarez
Marco graduated from Santa Barbara City College with a AA in Liberal Arts and Sciences. As a transfer student, he was able to obtain a BA in Sociology at UCSB and at Cal Poly, San Luis Obispo, he earned his MS in Higher Education Counseling and Student Affairs. He worked as an Academic Integrity Coordinator at Oregon State University and as a Conduct Officer/Graduate Assistant at Cal Poly. His main goal is for all students to learn from their experiences and for them to grow as individuals throughout the conduct process. He is always interested in guiding students during their academic journey regardless of the challenges they might be facing.
Ways I can support you:
My role supports and implements the CSUCI's student conduct policy and impartially investigates alleged behavioral and academic misconduct.
Through educational guidance and equity, I establish the level of responsibilities for those who are found responsible by imposing educational and administrative directives within the context of a learning environment. 
I also provide educational outreach and facilitate presentations concerning the Student Code of Conduct and other academic endeavors.
---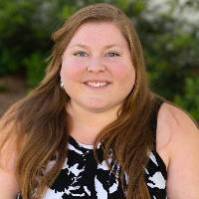 Tanya Gonzalez, M.A.
Pronouns: She/Her/Herself
Title: Interim Associate Director of HRE & CARE Case Manager
Tanya graduated from CSUCI with her BA in Communication and MA in Educational Leadership. She has had experience with student organizations, on-campus housing, and conference services. Tanya is always looking for students interested in getting involved and wanting to engage with the campus community. If you would like to be part of any efforts in surveying students, being interviewed about your student experience, or helping plan campus efforts for students, please do not hesitate to reach out and request to volunteer!
Ways I can support you:
Provide support to students around getting connected with the campus, share resources, and connect students with offices or staff to address their needs
Connect with students through the CARE Team process and provide support resources
Oversee the social media and marketing for HRE and website edits for areas in Student Life & Support Programs
---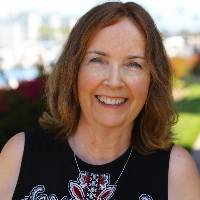 Jean Watkins, Psy.D. 
Pronouns: She/Her/Ally
Title: Basic Needs Case Manager
Jean graduated from UC Riverside with a Bachelor's, Loyola Marymount with an MA and CSPP Los Angeles with a PsyD in Psychology. She is originally from Minnesota and sondiers herself to be drawn to the outdoors.
"It is a joy to work with students, especially to empower and instill hope whenever possible. When you and I meet up, I want you to feel respected, heard and supported. Together we can work through the steps to achieve your immediate goals."
Ways I can support you:
The Basic Needs component focuses on reducing housing and financial insecurities beginning with student interviews.  Determination is made to see if students qualify for grants or emergency housing.

The CARE component includes assessment of current needs and incident, speaking with reporter, determining impact on student's life.  Also coordinating service within the campus (and in the community) i.e. speaking to faculty or other professionals on the student's behalf. As soon as possible, a transfer of skills occurs as students become their own advocate. Follow-up services continue until present issue is resolved and student's goals are met.
---
Student Assistants
---
For on-campus Student Assistant open positions, please check out Dolphin CareerLink.
STUDENT LIFE & SUPPORT PROGRAMS
RELATED PAGES