Need Help Now?
If you would like to speak to or text a clinician immediately, Counseling and Psychological Services can help!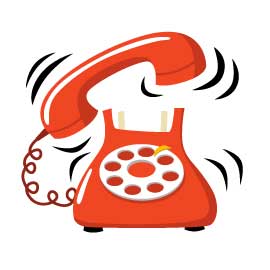 CI Counseling and Psychological Services (CAPS) provides 24/7/365 phone counseling services to students, faculty, and staff. These services allow for CI and CAPS to ensure continuous, quality access to professional behavioral health and wellness services. CI community members can call for themselves and/or for concern about another student.
To access after hours phone counseling services:
Call the main office of CAPS at 805-437-2088

Once you reach the voicemail greeting, press 2 to be immediately connected to a clinician.

Once connected, the clinician will ask for some basic information from the caller.

The clinician will then conduct a brief assessment and provide services depending on the necessary level of care.

The Director of Counseling and Health Services will receive a message and follow-up with the caller if requested.
Accessibility and Compatibility Features
California State University Channel Islands does not discriminate on the basis of disability in admission to, access to, or operation of its instruction, programs, services, or activities, or in its hiring and employment practices. The University provides reasonable accommodations to facilitate the participation of individuals with legally protected disabilities. Phone counseling services through CAPS provides hearing, speech, and visually impaired students the option of accessing services through voice, TTY, and Relay Operator connection.
To access this Compatible Assistive Technology:
Call 855-812-2176 - the dedicated toll-free number for the TTY line

Phone counselors do not require TTY callers to give a response in order to continue to engaging with them.

The phone counseling TTY machine uses standard formatting and industry standard codes to communicate to other TTY devices.