Need Help Now?
If you would like to speak to or text a clinician immediately, Counseling and Psychological Services can help!
Counseling and Psychological Services is located in Bell Tower East 1867.
Contact
Address:
CSU Channel Islands
Counseling and Psychological Services
Attn: Bell Tower East, Room 1867
One University Drive
Camarillo, CA 93012 - 8599
Telephone:
805-437-2088
Fax:
805-764-8258
Email:
When to Call CAPS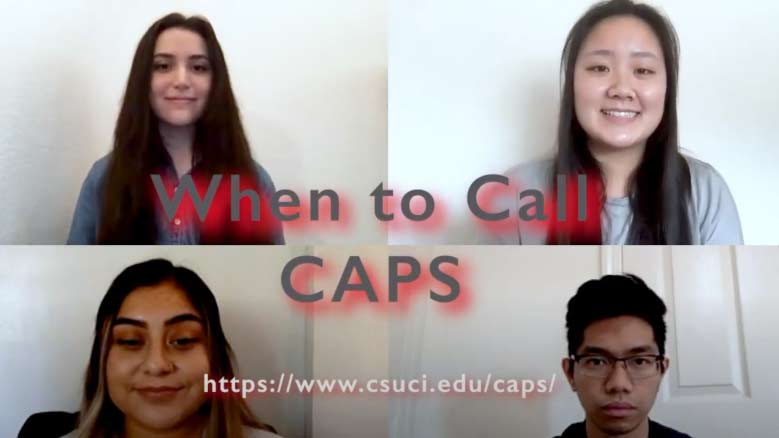 How Make an Appointment with Counseling and Psychological Services (CAPS)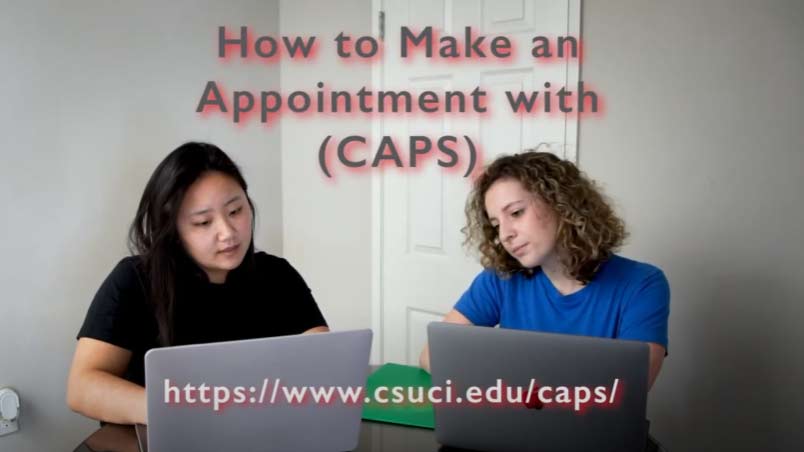 What if I need to cancel my appointment?
Call the CAPS front desk at 805-437-2088 in at least 24 hours notice as soon as you become aware that you cannot come to your appointment. You can leave a message on the voicemail if you are calling outside of business hours.
I want to give feedback to CAPS, how can I do that?
We are interested in feedback about your experiences with CAPS. Please feel free to highlight a staff member who provided you with exceptional service at CAPS. We also welcome critical feedback so that we can improve our services. Please feel free to submit this form or contact the CAPS Director, Dr. Kirsten Olson with your feedback. She can be reached at kirsten.olson@csuci.edu or 805-437-2088. Thank you for your time in giving us the opportunity to work with you.
NOTICE TO CLIENTS 
The Board of Behavioral Sciences receives and responds to complaints regarding services provided within the scope of practice of (marriage and family therapists, licensed educational psychologists, clinical social workers, or professional clinical counselors). You may contact the board online at www.bbs.ca.gov, or by calling 916-574-7830.
NOTICE TO CONSUMERS
The Department of Consumer Affairs' Board of Psychology receives and responds to questions and complaints regarding the practice of psychology. If you have questions or complaints you may contact the Board on the Internet at www.psychology.ca.gov, by e-mailing
bopmail@dca.ca.gov
, calling 1-866-503-3221 or writing to the following address: Board of Psychology 1625 North Market Blvd, Suite N-215 Sacramento, CA 95834