As you develop a greater awareness and understanding of how your academics, work, volunteer and co-curricular experiences align with your values, interests, personality and strengths, you can begin to tell your story.
Effectively gain the practical skills to launch your career including a polished resume and cover letter, proactive job search strategies, professional networking skills, salary negotiation techniques, and strong interview skills to become a competitive applicant in today's market.
---
Table of Contents:
Resumes & Cover Letters
A resume and cover letter is often your first impression to an employer and you want the impression to be outstanding. See resume resources for information on how to develop a strong resume, cover letter, professional reference sheet, and thank you letter. Not sure how to get started? Looking for feedback on your resume and cover letter? We are here to help! Please Schedule an appointment or contact us at career.services@csuci.edu or (805)437-3270. 
Job Search Strategies
Try several job search methods. If you limit your job search to just one method, you will limit your options. To be competitive in today's market, you should use multiple methods. No one job search method will reveal all of the jobs out there. Not every kind of job or industry is represented in every job search method. If you want to maximize your options, you will need to use multiple methods.
Start early. Some employers, especially larger organizations, look to recruit and hire many months in advance of the anticipated work-start date. If you do not start early, you can still find opportunities but you will have missed out on some of the options. It can take an average of six months to complete the entire recruitment process.
Learn how others pursuing your career field or industry have been successful.
Talk to faculty in your department.
Talk to alumni about your career field.
Learn to think beyond a major. Some people have a major that equals a job title; most do not. Learn to think about occupations, types of industries, job skills and career fields. The real world is not organized by academic majors therefore it is important to broaden your perspective.
Do not expect your job search to be quick and easy. A job search can sometimes feel like a full-time job. Your motivation and attitude are the keys to your success.
Research companies/organizations in your field to identify prospective employers before they have an opening. Conduct informational interviews with prospective employers before positions post on their website.
Visit the Career Development Center to find out creative ways to tap into the "hidden job market."
Attend a Job Search Strategies Workshop to find additional ways to strategically approach the job search including the proactive job search approach. 
Professional Networking
Professional networking will be an essential part of your final step in the career development journey. Your ability to build contacts in the field will help you tremendously as you prepare to launch your career.
Local Networking Opportunities:
The Young Professionals Group (YPG) is comprised of young professionals who are members of the Ventura County Chambers of Commerce or prospective members who are interested in creating developmental opportunities. There are many ways to get connected with the YPG including joining the leadership council, volunteering, or serving on a sub-committee. As a member of YPG you will: (1) develop advanced leadership skills (2) increase professional development, (3) make valuable networking connections with professionals in the field.
Professional Associations
Professional associations, many of which will allow students to join at a discounted rate, offer an excellent job search resource. We also recommend following them via your LinkedIn profile. Many national associations have local chapters. They commonly provide some type of career services for their members and post information about jobs and internships in their field. Attending an association meeting or event can help you meet people who can provide you with job leads and valuable career-related information. To find out how to select a professional association, stop by the Career Development Center in Bell Tower 1548 or schedule an appointment with one of our Career Counselors. For a list of professional organizations, visit What Can I do with My Major? or Weddles Association Directory.
Diversity, Equity and Inclusion
Career Development and Alumni Engagement is committed to providing inclusive support and resources to enable all students and alumni to seek job and internship opportunities with organizations who honor, respect and practice diversity, equity and inclusion. We encourage you to research how organizations value diverse perspectives and an inclusive culture.
For more information make sure to explore our Diversity Resources.
Networking Events
Networking is the center of most successful job searches. When you make contact with people in a career field or organization in which you want to work, you may get tips on improving your marketability, names of additional contacts, inside information about what it takes to get hired, or even a job offer. Attend local networking events sponsored through the Camarillo Chamber of Commerce to get started with your first networking event.
Social Professional Networking
LinkedIn is a social networking tool that allows you to strengthen and increase your network of professional contacts. You can also use LinkedIn to research employers, career fields, industry contacts, and job leads. Many employers and recruitment agencies use LinkedIn to find candidates for open positions.
LinkedIn Tips: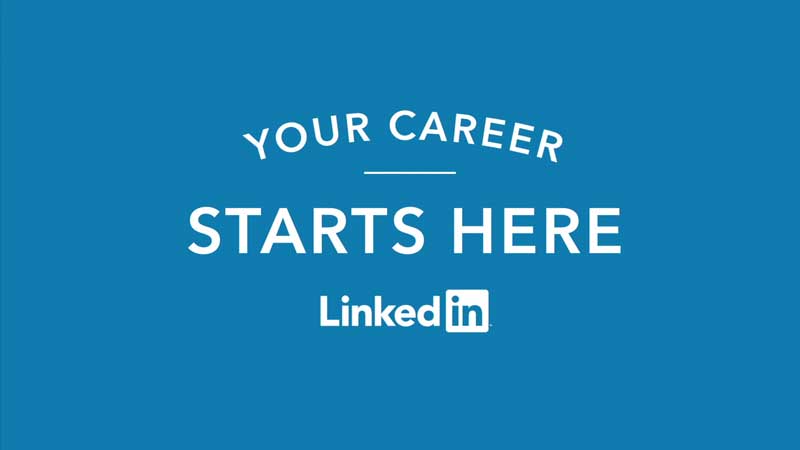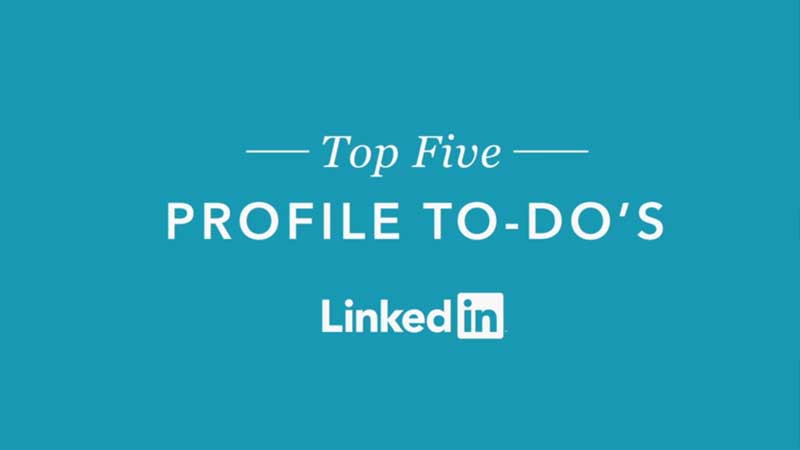 Increase your network by connecting to friends, family, supervisors, employers, colleagues, peers, faculty, advisers, and professionals in your field of interest.
Continue to build and make new connections.
Ask your connections to introduce you to people in their network from whom you are interested in seeking information.
Follow and conduct research on organizations of interest.
Search through the jobs postings, but before applying see if you have connections to the company and ask your contacts for recommendations and perhaps a referral for the position.
For more tips on how to use LinkedIn, visit: LinkedIn University or download this Linked Profile Tip Sheet.
Business Cards
Business cards are an excellent way for you to share contact information with people during professional networking events. Business cards can include your name, contact information, major, university, and field of interest.
Interview Preparation
If you study for a test, you have a better chance of getting a good grade. Similarly, practicing your responses to specific interview questions will make you feel more at ease and more confident when you interview.
Interview Handbook(PDF, 1 MB)
Interviewing with Confidence ( PDF, 1 MB)
Major Area
Typical Questions
How to Prepare

Are you focused?

Do you articulate your career goals and how your skills, interests, and background support your career aspirations?

Typical questions asked around this area of concern include:

What do you see yourself doing in five years?
Describe your ideal job.
What classes did you enjoy the most/least, why?
Do you plan to return to school for further education?

Take some time for self-reflection

Do not just say what they want to hear, really think about what direction you want your career to take, what you want from a job, etc.

If the job is a good fit for you, there will be an intersection between your honest answers and what you will get out of that job.

Do you know about the organization?

Have you taken the time to learn about the company? Do you find the company's work to be important and

interesting?

Typical questions asked include:

Why are you interested in our organization?
What do you know about our services/products?
In what type of setting do you best work? (Do you need few interruptions, do you like working in groups or individually, etc.)

The key for these questions, is to do your research.

Company's website – look at their services; review the staff job titles or biographies if available, etc.

Search on google.com – Internet articles that discuss the company or industry.

Attend a Career & Internship Fair meet with recruiters from local organizations.

Ask around. People you know may be familiar with the organization; get their perspectives.

Are you qualified for this position?

Do you understand the nature of the position and have appropriate qualifications? How do you operate in a work environment? How do you interact with others?

Typical questions include:

What are your greatest strengths and weaknesses?
How does your background relate to the position?
Do you prefer to be directly supervised or to work independently?
What have you learned from some of your previous jobs and activities?

Identify your transferable skills. You may not have had a job that is directly related, but you have built skills that employers want.

Are you a good communicator? When have you demonstrated that previously?

Are you organized? When did you complete a project/assignment or organize an event that required you to juggle many tasks and keep track of multiple deadlines?
Practicing answers to interview questions does not mean you should memorize exact answers and recite them during an interview. Working with common questions and your answers will help you to get comfortable with the interview process and the type of information you would ideally share in an interview. This will help you to clearly articulate answers to any question.
Professional Dress
Remember, that you want to make a lasting first impression through professional dress and communicate to employers that you are the person for the job.
General Guidelines:
A suit is usually best
Wear a long sleeve button up shirt, collared shirt or dress shirt 
Tie is recommended
Wear neutral colors
If you don't own a suit, wear a dark sport coat and nice pants
Dress comfortably and consider wearing something, or bringing something with you that helps you feel comfortable and confident.
Dress professionally for a virtual interview. We tend to display more confidence when we are dressed professionally. 
General Tips:
Prepare your technology and space ahead of time.
Wear minimal jewelry 
Do not wear cologne/perfume. It can be a distraction for the interviewer and some people are sensitive to different odors.
Arrive early to prepare yourself before the interview.
Bring a snack and a bottle of water. 
Bring a Tide stick for unexpected stains/spills on your clothing.
Bring a Notebook or Padfolio and a pen to take notes.
Have your questions ready for the interviewer.
Bring 3 to 5 copies of your resume and references to share with the interviewers.
Job Offer
Once you receive a job offer, your job search takes on a new dimension. Until that point, the primary focus of your search is to convince employers to choose you. With an offer in hand, you have to make a choice to accept the offer or not. Below are some guidelines that can help you make an informed decision.
What Should I Expect?
Typically, you will receive a phone call or email followed by an official written offer. Offers usually include the job title, salary, start date, supervisor's name, and a deadline for responding. Keep in mind that you may get other compensation beyond salary in the form of benefits. See the benefits section below to learn more about benefits that you may be offered. If you need more details about the position to help you make a decision, do not hesitate to contact the employer. It is tempting to accept a job offer on the spot, but it is better to thank the employer for the offer, indicate that you are highly interested, and ask when they need your decision. Employers know you are interviewing with other organizations and appreciate your honesty and careful consideration.
Should I Accept Any Offer I Get?
If you are offered a position that you feel you "should" accept because you fear you will not have other options, think carefully before you accept. Do not accept an offer before you are ready. Acceptance of an employment offer should be made in good faith and with the sincere intention to honor the commitment. Once you make a commitment to start a job, it would be viewed as unprofessional and unethical should you renege on your commitment.
How Do I Decline an Offer?
Contact the employer formally by e-mail or letter and indicate your appreciation for the offer. State that you are declining. You can tell them why but you do not have to. Decline an offer as soon as you decide you are no longer interested or immediately after accepting another offer. Declining in a polite and timely fashion will help you avoid offending the organization.
How Do I Accept an Offer?
Once you decide to accept the offer, verbally contact the employer and follow up with a letter. Be sure to include the position, start date, pay rate and any other negotiated items in the letter. Keep a copy of the letter for future reference. Notify and thank all those who acted as references for you and provided leads and advice for your job search. It is a thoughtful gesture that will be remembered and appreciated.
Benefits
You may also receive detailed information on other benefits such as insurance (life, medical, dental, vision), employee assistance, wellness programs, vacation and sick leave, observed holidays, etc. If you do not receive this information and these factors are important to you, ask the employer to send it to you prior to making your decision. You can also ask to speak to the benefits counselor for benefits information. Ask questions including: When do the benefits start? What is included? Are dependents covered?
Benefits may include:
Disability insurance, short-term
Relocation/moving expense
Stock options
Retirement
Profit sharing
Educational assistance/tuition reimbursement
Training and development
Health and fitness programs
Bonus-signing or performance
Commission
Salary Negotiation
Eighty-two percent of employers expect you to negotiate salary, therefore it is appropriate to do your salary research and develop a negotiation strategy. Visit the Career Development Center to discuss salary negotiation techniques with a career counselor.
Salary Research Websites
CareerOneStop
All users will appreciate the easy-to-find and easy-to-understand wage and salary information found here. Try the "For Occupations" search to quickly find national-level wage data for hundreds of occupations, data which can then be focused on a specific state or metropolitan region. All of the wage data is provided by the Occupational Employment Statistics program of the U.S. Bureau of Labor Statistics (BLS).
Occupational Employment Statistics (OES)
This BLS program produces employment and wage estimates for more than 800 occupations. These are estimates of the number of people employed in certain occupations, and estimates of the wages paid to them. These estimates are available for the nation as a whole, for individual states, and for metropolitan areas. National occupational estimates for specific industries are also available.
Salary.com
This site offers users free access to more than just salary data. Salary.com gives users information on total compensation. The Salary Wizard allows users to search for base, median, and top-level earnings in hundreds of jobs in many occupational areas; many of these projections are local as well as national.
NACE Salary Calculator
Find salary information for more than 1,000 occupations in 560+ regions nationwide.