Explore your values, interests, and skills to discover which careers are aligned with your strengths and unique talents.
---
Table of Contents:
Career Assessments
Career assessments are a way for you to better understand yourself and serve as the foundation of your career planning. Taking a career assessment will enable you to explore your values, personality preferences, interests, and skills to discover which careers are aligned with your strengths and unique talents. We offer the following assessments:
Focus2
Focus2 is an online, self-guided system to help you identify majors and occupations as they relate to your values, interests and skills and best suit you. Using these results can help you better understand yourself and develop a customized career and educational plan. Make sure to review our quick video on How to Use Focus2 and the Focus2 Getting Started Guide.
Career OneStop/ONET
Career OneStop Instructions (PDF, 375KB)
Dolphin CareerLink-Career Finder via myCI
This assessment will assess your skills based on John Holland's (RIASEC) theory. With this tool, you can research career options including occupational data provided by ONET. Additionally, this program will assist you in identifying your skills, research occupations, and identify an educational plan to prepare for the future.
Myers Briggs Type Indicator (MBTI)
is a personality inventory utilized to identify unique individual strengths. The MBTI determines preferences on four dichotomies: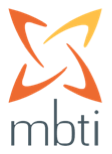 Extraversion (E) / Introversion (I)

Describes where people prefer to focus their attention and get their energy from, either the outer world of people and activity or their inner world of ideas and experiences

Sensing (S) / Intuition (N)

Describes how people prefer to take in information, either focused on what is real and actual or on patterns and meanings in data

Thinking (T) / Feeling (F)

Describes how people prefer to make decisions, either based on logical analysis or guided by concern for their impact on others

Judging (J) / Perceiving (P)

Describes how people prefer to deal with the outer world, either in a planned orderly way, or in a flexible spontaneous way
Combinations of these preferences result in 16 distinct personality types. Understanding characteristics unique to each personality type provides insight on how they influence an individual's way of communicating and interacting with others. Visit the Career Development Center to take the MBTI assessment and interpret results with an MBTI Certified Career Counselor.
Descriptions of MBTI Personality Profiles:
Candid Career
Candid Career is an online video library available 24/7 with thousands of 1–2 minute video interviews with professionals in a wide variety of careers. Interviewees share insights about their job, including the education, training, skills, aptitudes, and experience necessary to get hired. Hear from industry professionals giving advice on specific topics such as resume writing, interviewing, networking, career fairs, internships, grad school, and  much more! You can search videos by industry, career title, major, company, city or state, or advice topic. 
Researching College Majors
College Majors 101
College Majors 101 is an education resource dedicated to one purpose and one purpose only, to teach students about different college majors in depth so that they can make more informed college and career choices.
CSU Channel Islands Majors
View a list of CSU Channel Islands Academic Programs. Academic advisors in each department are available to answer any questions you might have and provide you more information about the major requirements.
Exploring Majors
Assist helps you explore majors offered at UC and CSU campuses. It provides several paths you can take to learn about specific majors, requirements for majors, major preparation at community colleges, and transferring courses to the University of California or California State University.


Search, browse or query through over 900 different careers. Read career profiles, job descriptions, educational requirements, and career outlook information. Find out what kind of salary to expect, watch short videos, and even learn about the types of people that typically go into each career. To explore more detailed information, visit Myplan.com & College Majors 101


Utilize the What Can I Do With This Major? resource to see a list of 80 majors outlined on the site. Click on any major title to access information and links. The information outlines common career areas students enter with this major, typical employers that hire students in this field and strategies designed to maximize career opportunities. Understand that the areas and websites are representative of typical career paths associated with each major and are not an exhaustive list.
Academic Advising Center
The Academic Advising Center offers new student orientation, mandatory freshman advising, and advising on General Education and graduation requirements for all students.
Quintessential Careers is a career, job, and college site, offering comprehensive free expert career and job-hunting advice as well as links to other job sites. Special sections for teens, college students, and all other job-seekers make this site a comprehensive resource.