For Student Service Related Questions, Contact:
Student Business Services
Office Hours & Cashier's Window Hours:
Monday - Friday: 8:30 am - 4:45 pm
Phone Number: 805-437-8810
Email: sbs@csuci.edu
Location:
Sage Hall
within Enrollment Services office
Contact Information for the Financial Services Unit
Location: Lindero Hall
Telephone: 805-437-8875
Fax: 805-437-2063
Office Hours: Monday – Friday
8:00 A.M. to 5:00 P.M.
---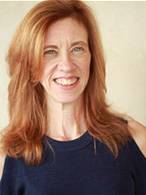 Diane Mandrafina
Asst. VP for Business and Financial Affairs / University Controller
Lindero Hall. 805-437-3651
---
Grants and Contracts
The Grants department assists with the process of post-award grants and contracts in collaboration with other entities on the campus.
---
---
Accounting
Accounting includes accounts payable, accounts receivable, treasury accounting, audits, and financial reporting for the campus, Associated Students, Foundation, University Auxiliary Services, Inc., and Site Authority.
---
---
---
---
---
---
---
---
---
Student Business Services
SBS assists with all students and departmental payments, ID card services, distribute Financial Aid and payroll checks, collections, fee waivers, housing and tuition installment payment plans, student account analysis, and fee verification.
Contact Information
Location: Sage Hall
Telephone: 805-437-8810
Fax: 805-437-3366
Email: sbs@csuci.edu
Hours: 8:30 a.m. to 5:00 p.m.
---
---
---
---
---
---
---