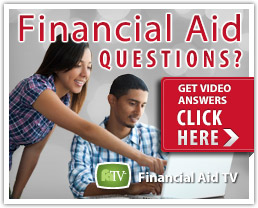 The Financial Aid & Scholarships Office at California State University Channel Islands (CSUCI) is comprised of dedicated financial aid professionals committed to serving students by providing them information to secure the necessary financial resources to meet their educational goals. The types and amounts of financial aid Channel Islands awards or recommends are subject to availability of funds, enrollment status, and financial need. Channel Islands students have a variety of financial aid programs available for assistance. Programs vary in eligibility criteria, award amounts, and repayment options.
Channel Islands Federal School Code: 039803
---
2018-2019 Updates & Announcements
Financial aid awards are based on the assumption that you will be enrolled full-time (12 or more units for undergraduate or credential students) or half-time (at least 4 units for graduate students).
Grants and Scholarships are automatically accepted on your behalf. If you are a continuing Cal Grant Recipient, your Cal Grant will remain in the offer status until eligibility has been finalized.
Please make sure to regularly check your myCI email for important emails from the Financial Aid & Scholarships office. In addition, please make sure your contact numbers on file with the University are correct and your voicemail box is set up to accept messages.
Regularly check your "To Do List" in your myCI Student Center for items requested to complete the financial aid process. An email will also be sent to students who have incomplete or pending items on their "To Do List" so you must be sure to check your email regularly. DO NOT send information or documents that are not requested.
Please visit our Important Deadlines tab for additional information regarding important financial aid deadlines.