The Enrollment Center is closed but we are still here to help students!
The Financial Aid & Scholarship Office is still working to help you! Due to the COVID-19 outbreak, we are now providing financial aid assistance virtually. You can email us with any questions at
financial.aid@csuci.edu
or call 805-437-8530 and leave a phone message for us. We will contact you with answers or to set up a virtual advising appointment. For now, all our advising appointments will be via zoom meeting or phone. Hang in there Dolphins!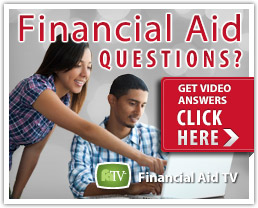 The Financial Aid & Scholarships office at California State University Channel Islands (CSUCI) is comprised of dedicated financial aid professionals committed to serving students by providing information to secure the necessary financial resources to meet educational goals. The types and amounts of financial aid CSUCI awards or recommends are subject to availability of funds, enrollment status and financial need. CSUCI students have a variety of financial aid programs available for assistance. Programs vary in eligibility criteria, award amounts and repayment options.
Channel Islands Federal School Code: 039803
---
2020-2021 Important Reminders
When you complete the FAFSA or CA Dream Act Application you may be selected for verification or required to submit additional documentation to resolve conflicting information.
The Financial Aid & Scholarships office will notify you by email if additional documentation is required. You are encouraged to check your "To-Do List" often through your myCI portal.
If you are a FAFSA filer and are required to submit additional documentation, you can securely upload the documentation through the Student Forms portal available through your myCI.
Your prompt attention and timely submission of the additional documentation will help the Financial Aid & Scholarships office expedite the evaluation process and determine your eligibility for financial aid.
May 31, 2020 is the priority document submission deadline. If additional documentation is required, priority is given to students who complete and submit their documents by the deadline. The Financial Aid & Scholarship office will continue to process all documentation in the order received.
Beginning May 2020, our office will begin to package students for the 2020-2021 academic year. Once all your documents have been received and reviewed, a financial aid offer will be made, and you will receive an email notification to log in to your myCI portal to review your financial aid offer.
Please visit our Important Deadlines tab for additional information regarding important financial aid deadlines.