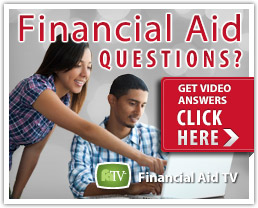 The Financial Aid & Scholarships Office at California State University Channel Islands (CI) is comprised of dedicated financial aid professionals committed to serving students by providing them information to secure the necessary financial resources to meet their educational goals. The types and amounts of financial aid Channel Islands awards or recommends are subject to availability of funds, enrollment status, and financial need. Channel Islands students have a variety of financial aid programs available for assistance. Programs vary in eligibility criteria, award amounts, and repayment options.
Channel Islands Federal School Code: 039803
---
2016-2017 Updates & Announcements
Students enrolled in the 2016-2017 academic year who intend to borrow a student loan must complete the following requirements no later than Friday, May 12, 2017 in order for the loan(s) to be processed in time:

Accept/decline any offered Direct Subsidized and/or Unsubsidized Loan(s)
Complete any additional loan requirements noted on the "To Do List" on the myCI Student Center

Summer 2017 Aid Applications are available to download and must be submitted by July 14, 2017 in order to be considered.
---
2017-2018 Updates & Announcements
First-time freshman and transfer students who have been admitted to the University and completed a 2017-2018 FAFSA should expect to receive an Estimated Financial Aid Award via email beginning February 2017. Our office will continue to send Estimated Financial Aid Awards notifications until May 1, 2017.
Once your 2017-2018 FAFSA or Dream Act Application is received, our office will review the data to determine if any additional documents (i.e., tax return transcripts or other eligibility documentation) are needed. This review is undertaken to ensure the accuracy of the information reported. This does not affect all students, or may be required of a student one year and not the next.
Regularly check your "To Do List" on the right side of your myCI Student Center for items requested to complete your financial aid application. An email will also be sent to students who have incomplete or pending items on their "To Do List" so you must be sure to check your email regularly. DO NOT send information or documents that are not requested.
Please visit our Important Deadlines tab for additional information regarding important financial aid deadlines.