In order to ensure the timely delivery of your eligible benefits, please closely follow the procedures listed below.
STEP ONE: Complete an admissions application.
Complete and file an admissions application online at Cal State Apply.
All students must follow the admissions deadlines:

Fall applications are open to those students who will have completed all the admissions requirements by the end of the spring term (prior to fall enrollment at CI)
Spring applications are open to those students who will have completed all the admissions requirements by the end of the summer semester (prior to spring enrollment at CI)

Transfer students must ensure they have completed the following 'Golden Four' courses with a grade of C- or better:

A1. Oral Communication
A2. Written Communication
A3. Critical Thinking
B4. Mathematics/Quantitative Reasoning

For additional information please visit the Veterans Admissions website.  Should you have any questions about the admissions process, please contact the Admissions office at 805-437-8500.
STEP TWO: Apply for VA benefits.
To file for education benefits with the VA, veterans, service members, reservists, and spouses/dependents of a "service connected" disabled or deceased veteran may visit https://www.vets.gov/education/apply/.
After you apply, you'll get a Certificate of Eligibility (COE), or award letter, in the mail if VA has approved your application, which you must submit to the CI Veterans Resource Center immediately.
STEP THREE: Apply for financial aid.*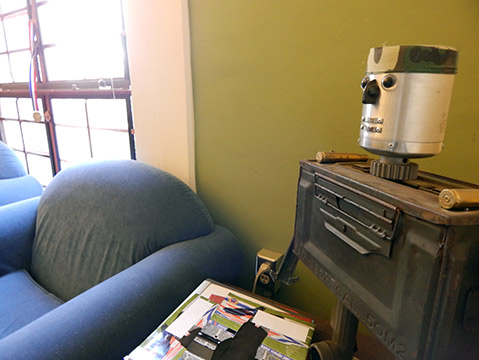 Apply for a Free Application for Federal Student Aid (FAFSA) PIN at
http://www.pin.ed.gov.
Apply for financial aid at http://www.fafsa.ed.gov.
Available January 1.
File by March 2 for priority status.

FAFSA applications received after March 2 are subject to availability of funds.

Input name and social security number as they appear on your social security card.
Input CSU Channel Islands school code: 039803.
Review the Student Aid Report (SAR), the result of your FAFSA. Make any necessary corrections.
Review emails and your myCI account for any messages or "To Do" lists.
New students will receive email notifications at their "preferred" email account.
Review aid offer and accept or decline awards using your myCI account.
Review your account summary at myCI to:
Determine disbursement status
Complete loan requirements
Meet enrollment requirements
*Veterans and/or dependents receiving veterans' education benefits are highly encouraged to also apply for financial aid. A common misperception is that students may not receive both financial aid and VA benefits – this is NOT true.
STEP FOUR: Send for all official transcripts.
Official transcripts must be submitted immediately upon application to the University in order to verify eligibility for admission. Request that official transcripts be sent directly from all colleges or universities previously attended, even if no coursework was completed. Transcripts must be received in sealed envelopes from each institution attended. You are encouraged to order a personal set of all transcripts and test scores to complete the enrollment process and for academic advising sessions.
Transcripts should be sent to:
CSU Channel Islands
Enrollment Center, Sage Hall
One University Drive
Camarillo, CA 93012
STEP FIVE: Attend CI's Transfer Island View Orientation.
All students must attend the mandatory Island View Orientation (IVO), both Freshman and Transfer students.  Following submission of your intent to enroll, students are sent the information to register for and pay for IVO.  Parents and guests are invited to attend the orientation alongside their students and gain sufficient knowledge of the University in order to be an adequate support system.  Students can register and pay for their guests at the same time as registering themselves, or guests can be added at a later time.
Note: If you have a medical condition, injury or disability that might affect your education and you need services, please contact Disability Accommodations and Support Services (DASS) at 805-437-3331 or visit the DASS services Web page.
At Island View Orientation, transfer students will:

Meet fellow classmates and student leaders;
Learn about the programs and services available; and
Find out how to get involved and maximize the CI experience.
STEP SIX: Register for classes.
You will receive your permit to register and date of registration via the email address you supplied on your Cal State Apply application. Register online for classes on the web by logging into myCI and using CI Records.