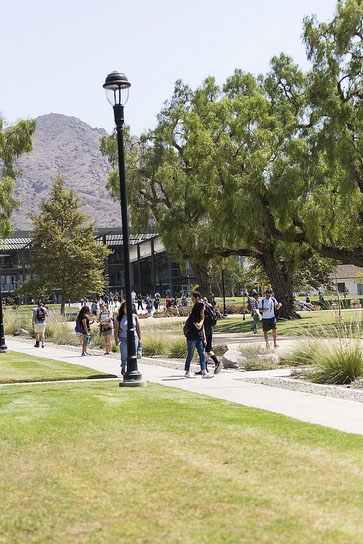 Title IX & Inclusion serves as an expert campus-wide resource that works with partners across CSUCI to cultivate and promote an inclusive and safe learning and working environment.
Responsible for the development and administration of comprehensive equity programs, the office manages equal opportunity compliance, including the areas of affirmative action and Title IX, and collaboratively facilitates community engagement and education on matters of social diversity, inclusion and social justice. Title IX & Inclusion also oversees response to the University's nondiscrimination policies.
Our Programs
Addressing gender discrimination, including sexual harassment, on campus

Fostering an inclusive campus environment free from discrimination, harassment and retaliation

Ensuring equitable access to all University services, programs and resources
Contact Information
Office Hours
Lindero Hall 
8a.m. - 5p.m.
Jean Estevez
Interim Title IX Inclusion Officer, Interim Title IX Coordinator and Interim DHR Administrator
Phone: 805-437-2077
Email: jean.estevez@csuci.edu
Laurie Nichols
Executive Director Human Resources, ADA Coordinator
Phone: 805-437- 8425
Email: laurie.nichols@csuci.edu