CSU Channel Islands Alumni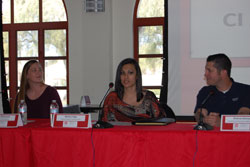 Career Development Services aims to support CI alumni with career planning and preparation through providing the following free services post-graduation.
Success Stories:
Services Available:
Access to Dolphin CareerLink database to browse job and internship postings. In addition, you can view and sign-up for upcoming workshops and get up-to-date information on our annual Career & Internship Fair hosted in the spring semester. To access, login to your myCI student portal.
Weekly Drop-In Career Counseling for resume critique, mock interviews, and questions regarding career and/or graduate school planning and preparation.
Access to career and graduate school related information located on our website
Locate Resume Resources including cover letters, resumes, follow-up letters and professional references.
All Workshops & Events hosted by Career Development Services
Eligibility Requirements:
CSU Channel Islands alumni are eligible for the career services listed above.
Verification of enrollment via a CSU Channel Islands student identification card will be required to receive career services.
*Please contact 805-437-3270 regarding services for individual one-on-one Career Counseling appointments for Alumni*
---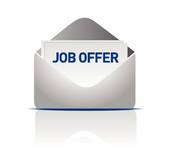 Reporting Job & Internship Offers
Please assist the Career Development Center by reporting your job and internship offers using the Job/Internship Offer Report Form.
By spending just a few moments of your time, you can help the university provide valuable data that reflects the success rate of our CI students. This is an excellent avenue to encourage employers to continue to recruit at CI, and we appreciate your help in gathering this information. Thank you in advance for your assistance.
*Please note: all data provided will be confidential and anonymous. Respondent names are not listed in reports, nor are employers linked with specific salary offer*.
---
Alumni & Friends offers a variety of career support services including networking opportunities,alumni mentorship program, and career advisement. See Alumni & Friends for more details.
---
2017 Job Outlook for the College Class of 2017 (Student Version)

The Job Outlook (PDF, 4.4 MB) survey is a forecast of hiring intentions of employers as they relate to new college graduates. Each year, the National Association of Colleges and Employers (NACE) surveys its employer members about their hiring plans and other employment-related issues in order to project the market for new college graduates for the current class and to assess a variety of conditions that may influence that market.