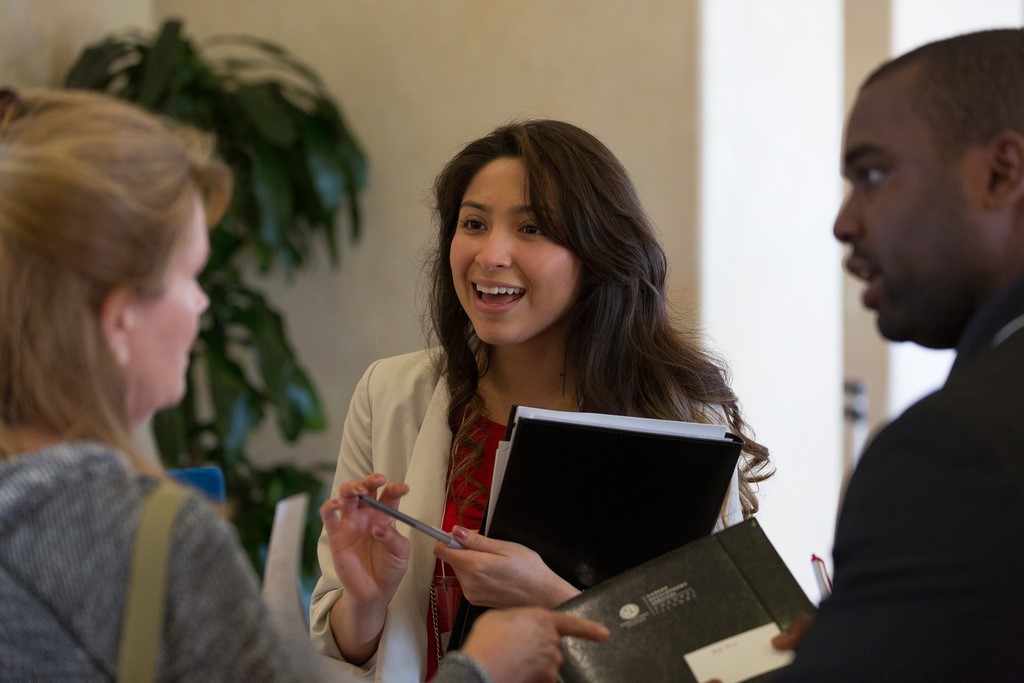 Post a Job on Dolphin CareerLink
Dolphin CareerLink is a user-friendly recruiting portal where you can post full-time positions, part-time jobs and internships. Career & Leadership Development at CSU Channel Islands (CI) provides FREE access to this online job/internship database.
Follow these easy step-by-step instructions (PDF 331.9 KB).
We aim to build sustainable partnerships with local employers, and in doing so we expect that all employers adhere to CI's Employer Guidelines and Principles for Employment Professionals designated by The National Association of Colleges & Employers.
CI Career & Leadership Development provides recruiting opportunities to organizations/companies/employers who adhere to employment guidelines as designated by the U.S. Department of Labor, the Americans with Disabilities Act, EEOC guidelines, and local, state, and federal laws.
Participate in Employer Tabling 
Employer Tabling is a strategy for building your organization's brand on campus and connecting CI students with employment opportunities at your company. Employers are placed in a high traffic area on campus (i.e., Central Mall) during the academic year to recruit for part-time/full-time employment and/or internships. Tabling is offered during the fall and spring semesters ending the two weeks before final exams. Tabling sessions are limited to Tuesdays through Thursdays between 11:30 a.m. -1:30 p.m., excluding holidays.
To request a tabling date, please complete the online application. Requests are due at least 2 weeks in advance of the desired tabling date. Career Development Services provides 1 table and 2 chairs for employers engaged in tabling.
Tabling is a free service however there is a $75 administration fee per tabling session during April and October, due to the Career & Internship Fair taking place during those months.  Tabling is not available on actual fair dates.

Diversity Recruiting
Connect with Clubs & Organizations
Looking to meet students from a particular academic background or special interest affiliation? We suggest speaking directly to members of campus clubs and organizations. Here is a complete list of campus clubs and contact information for their officers: http://ci.orgsync.com/    
HLI Internship Program
The Henry L. "Hank" Lacayo Institute (HLI) for Workforce & Community Studies invites Ventura County employers to partner with the HLI Internship Program. The HLI program provides CI students with paid hands-on experience in an occupational setting related to their fields of interest and/or majors while providing local employers with talent-in-training. The institute provides funding to support the internship program at CI, enabling both students and employers to benefit from this educational exchange.
Benefits of Participation Include:
• A pre-screened, well-qualified and eager student in your field
• A potentially cost-effective recruiting tool
• An opportunity to provide one-on-one mentoring and make a real difference in a student's life
• A possibility to use the student intern for special projects that you could not otherwise complete
• A creative and skilled worker who can bring new ideas to your organization
For more information, please visit the HLI website.