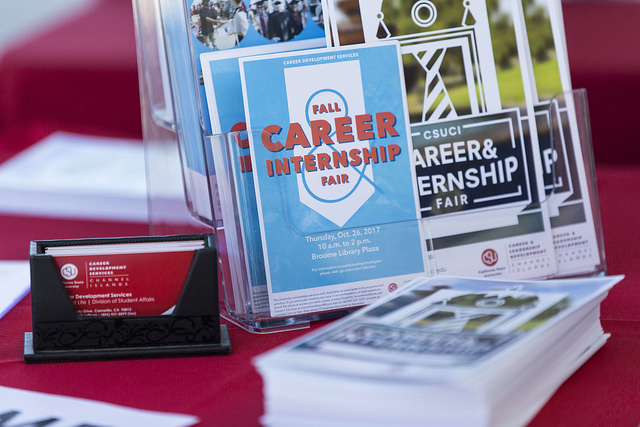 2020 Spring
Career & Internship Fair
Wednesday, April 8, 2020
10 a.m. to 2 p.m.
Our fairs are an ideal opportunity for employers to market your business and enhance your organization's presence on campus. Through the participation of local, regional, and national businesses and organizations, our students are afforded an opportunity to discover careers, engage with industry professionals, form new connections and build on those previously made.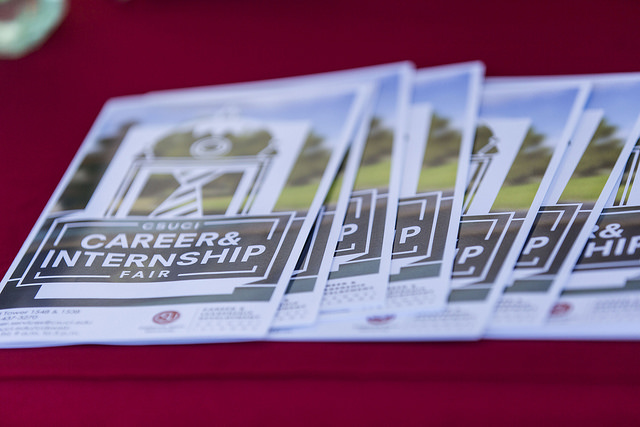 In order to maximize your recruiting effectiveness at CI as you recruit for full-time positions, part-time jobs, or paid internships, we have several registration levels for you to select from to successfully meet your recruitment fair goals.
Employer Contact: Raquel De Los Santos, Coordinator of Employer Recruitment Services, raquel.delossantos@csuci.edu or 805-437-8493.