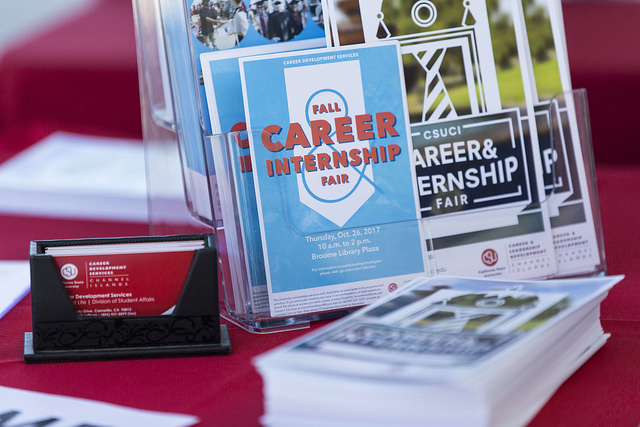 Spring 2023
Career & Internship Fair
Wednesday, April 19th, 2023
10:00am to 2:00pm
CSUCI Broome Library Plaza
Registration is Open! Register Today
Finished your registration? Create your Employer Profile on Handshake to begin recruiting
Our fairs are an ideal opportunity for employers to market their business and enhance the organization's brand with our campus community. Through the participation of local, regional, and national businesses and organizations, our students are afforded an opportunity to discover careers, engage with industry professionals, form new connections, and build on connections they previously made. 
Whether in-person or virtual, Career Development & Alumni Engagement presents our Career & Internship Fairs to employers/recruiters as one of discovery, providing attendees an opportunity to learn more about your organization and ask questions.
If you are an employer recruiting for part-time, full-time, or internship positions, our Fairs are a perfect start to building a partnership with CSU Channel Islands! 
CDAE is committed to providing an inclusive and equitable environment for students, alumni, and employers to participate in this event. Please contact our Disability Accommodations & Support Services (DASS) if you require accommodations to attend this event three weeks in advance of the event date. To request accommodations, contact 805-437-3331 or accommodations@csuci.edu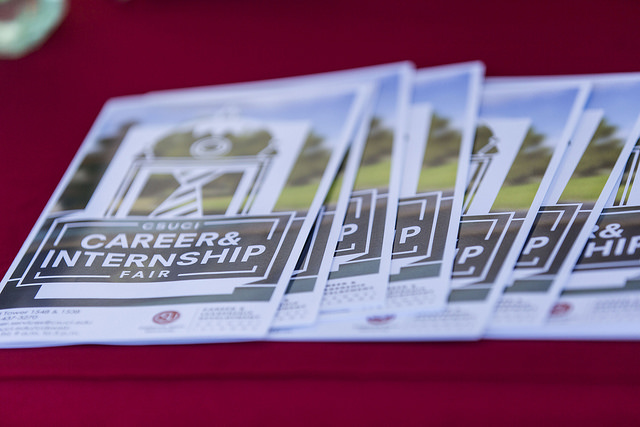 Contact Us: Career Development & Alumni Engagement at career.services@csuci.edu or 805-437-3270.