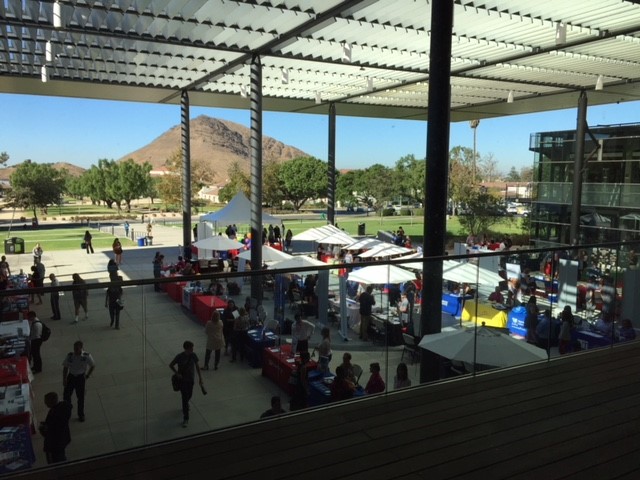 Career Development & Alumni Engagement hosts two major Career & Internship Fairs during the academic year, and offers students and alumni a wide variety of employers, industries, and positions. These fairs are your opportunity to network with local, regional, and national organizations that are actively recruiting to fill internship positions, as well as part-time and/or full-time employment opportunities.
Whether you are seeking your first post-graduation position, researching potential employers and/or industries, or looking for that next level position, the Career & Internship Fair is a must-attend event for all Dolphins!
2019 Fall Career & Internship Fair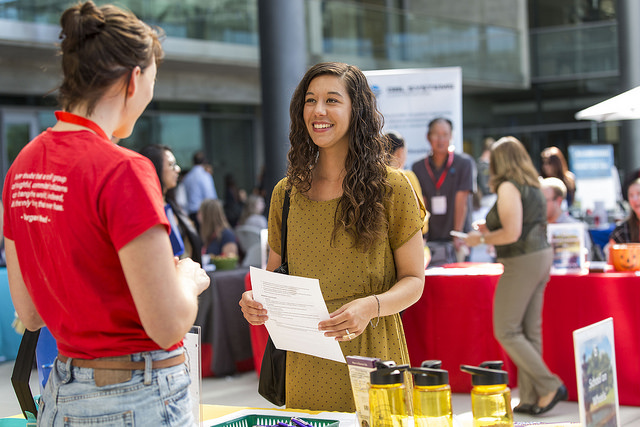 Date: Wednesday, October 9, 2019
Time: 10:00 a.m. - 2:00 p.m.
Location: Broome Library Plaza
Make the Most of your Fair Experience
1. Pre-Register on Dolphin CareerLink
Pre-register for the Fair by clicking here or through Dolphin CareerLink and you will be the first to receive important information about the Fair. You will also be entered to win a Professional Packet that includes a CI Padfolio with professionally printed resumes, contact cards, and a host of other items to help you make a solid first impression!
2. Prepare for the Fair
It is easy to feel nervous or intimidated at the prospect of meeting recruiters. What should I say? How should I dress? Is my resume up to par? Career Development & Alumni Engagement (CDAE) staff have resources available to help you prepare:
Workshops - CDAE has created a number of workshops focused on Career Fair preparation. Visit Dolphin CareerLink to view a list and RSVP!
Video Guide - CDAE has created a short video that provides a number of tips to help guide you through the event. How to Prepare for Career Fair Video (YouTube) How to Prepare for Career Fair Guide (PDF, 87.3 KB)
Career Center Help - We highly suggest students and alumni visit the Career Center for assistance during before attending this event. Virtual Appointments via ZOOM are also available!
Additional Resources - Resume Resources, Interview Handbook (PDF, 666 KB)
3. Look at the List of Employers Participating this semester
Career Fair Plus- Click the link for a website view or download the app on your smartphone or tablet to get real-time information including participating employers, industry, types of positions being recruited, and more. You can also filter based on your career interest, position type, and location.

DOWNLOAD THE APP!
Scan to upload App now!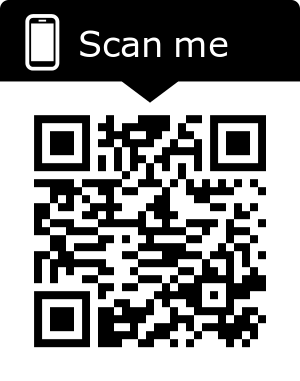 Don't want to download the App? View all the information on our Fair website at: https://app.careerfairplus.com/csuci_ca

Event Parking
Driving directions and a campus map can be found at: https://maps.csuci.edu/
All vehicles must either have a semester or daily parking permit displayed.
Attendees who require a daily permit must purchase a parking permit from the kiosk or Parking & Transportation at Placer Hall.
Keep in mind that purchasing a parking permit does not guarantee a parking space. Parking spaces are filled first-come first-serve.
Event Evaluation
Complete an event evaluation after the Career & Internship Fair to assist us with meeting the needs of our student and alumni. All completed evaluations will be entered to win a prize!
Volunteer Information
Need Volunteer Hours? If you are interested in assisting us or would like to learn more about this opportunity, please contact Career Development & Alumni Engagement at career.services@csuci.edu with "VOLUNTEER" in the subject line. *Please note: for volunteers, business casual attire is required. No jeans, t-shirts, or flip flops. We look forward to working with you to host a successful fair.
If you have any questions regarding this event, please contact us at 805-437-3270.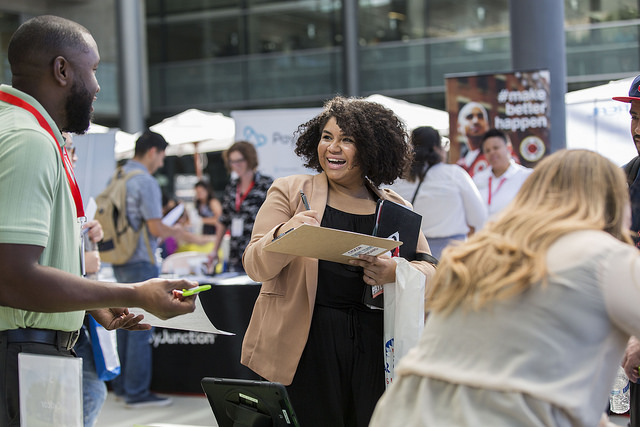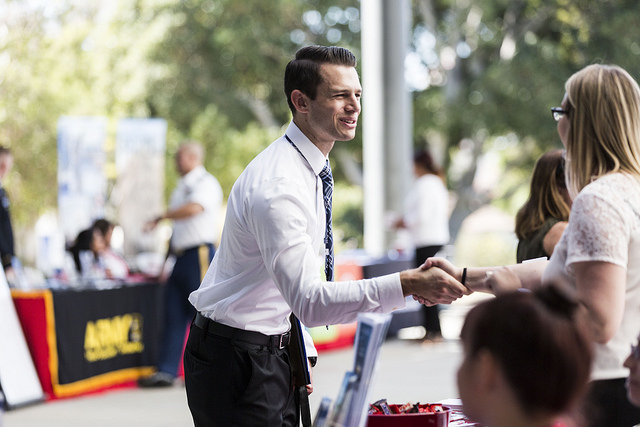 Are you an Employer who has stumbled onto this page? Register now!
Available Positions