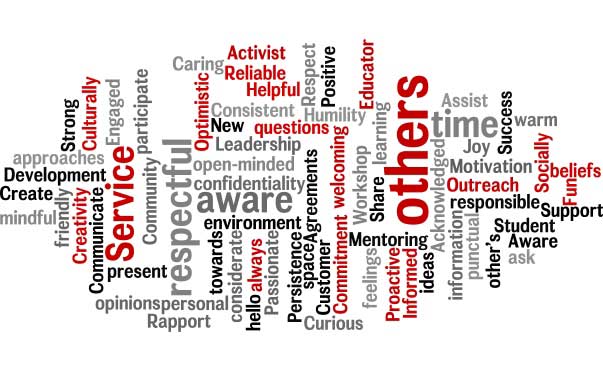 CSUCI Corps Program
The Center for Community Engagement is now hiring for all Corps positions for the 2023-2024 academic year. To apply, send your Student Application to Jennifer Raymond at jennifer.raymond@csuci.edu . In the subject line, please note the position you are applying for (e.g. Health Corps).
CSUCI Corps program is a paid community service internship program specifically designed to support student leaders advancing service, service-learning and community engagement throughout the Santa Barbara and Ventura County. The Corps program is an off-campus "high impact internship" which translates into greater student success outcomes as students are more connected to the campus and the community and receive professional mentorship from their supervisors. CSUCI Corps pairs student interests and skills with nonprofit organizations in the area, crafting the internship so that it addresses the goals of the organization, and gives Corps members a rich learning experience within the non-profit sector.
The Corps program consists of six arms of service:
The Corps program aims to:
build and support a network of community-minded students in their academic, civic, and professional development while increasing their community involvement in meaningful ways
foster connections between the University, its students, and the community
provide pathways for CSUCI students entering graduate school, workforce or the Peace Corps
Who are our Partners?
The CSUCI Corps program partners with area non-profits and schools to provide paid internship opportunities. Our current partners include: Boys and Girls Club of Camarillo, Cabrillo Economic Development Corp, Somis Elementary, University Preparation Charter School, Ventura County Farm to School, Growing Works, Oxnard Performing Arts Center, and the Santa Monica Mountains Trails Council.
What Students Say About the Program
"The CSUCI Corps program helped make my time at CI more meaningful and helped me learn more about myself and how I can make a positive impact in my community."
Tyffani Hamlin, '22, Psychology
"This program has impacted me in so many different ways interpersonally, intrapersonally, mentally, and physically! I am so glad I am able to be a part of a program where I meet so many people and mentors that have made my passion for nature and teamwork so much more valuable."
Charles Knowles, '23, Communication
Please join us in raising $20,000 to provide 10 students leaders an opportunity to use their education to create change in the community.