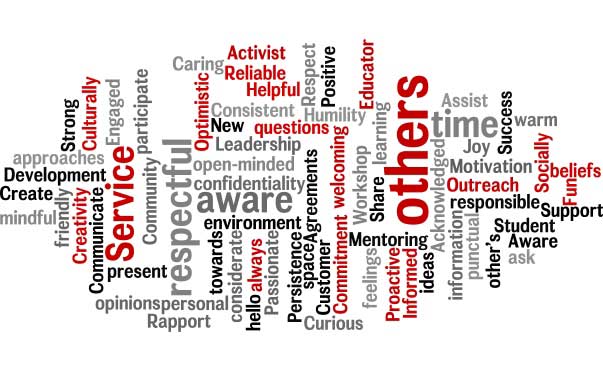 CSUCI Corps Program
The Corps program engages CSUCI students in job opportunities that address community needs.  The program consists of three arms of service:
The Corps program aims to:
build and support a network of community-committed students from CSUCI in their academic, civic, and professional development while increasing their community involvement in meaningful ways
foster connections between the University, its students, and the community
provide pathways for CSUCI students entering graduate school or the workforce
Who are our Partners?
The CSUCI Corps program partners with area non-profits and schools to provide employment opportunities. Our current partners include: Boys and Girls Club of Camarillo, Cabrillo Economic Development Corp and the Santa Monica Mountains Trails Council.
What Students Say About the Program
"CSUCI Corps made me feel confident enough to be able to apply to jobs prior to grad school. It has provided me with the opportunity to be up to par with other candidates that will be applying to job positions." Karen Castaneda, CSUCI, '18, Psychology
CSUCI Corps had a great impact on me. The program exposed me to many things I was unaware of. The workshops we did helped me understand steps I needed to take to take care of myself mentally and physically and informed me about grad school and other opportunities. I am so grateful that I was able to be a part of a great program that allows you to make an impact on your community." Nathalie Huerta, CSUCI '19, Mathematics
"Being part of CSUCI Corps allowed me to work alongside some amazing people who did all they could to help me succeed." Hailey Moore, CSUCI '19, Education