Graduation Sash
Graduation sashes are optional apparel items that can be purchased in standard or custom designs Individually or in Group orders for programs, honor societies, student clubs and organizations.
Information will be updated later this Fall. Questions? Contact commencement@csuci.edu
Logo Spacing
As of March 2011, in order to ensure proper layout of Logos and clear space positioning of additional information, printed or embroidered apparel orders will be proofed by Communication & Public Relations and approved before issuance of purchase orders. Please forward proofs to joanna.murphy@csuci.edu for approval.
Variations of the Formal logo may be printed or embroidered on apparel. To determine visual spacing around the Formal logo on larger reproductions, measure the height of the grey text and use the dimension as clear space guidance around the Logo.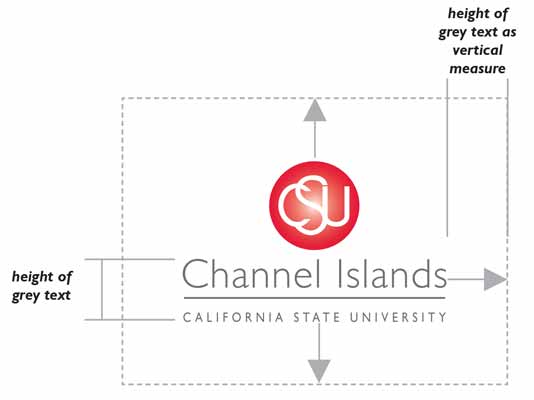 Color Guide
This is a guide as to which color logo version would and would not be appropriate to use on different colored fabrics.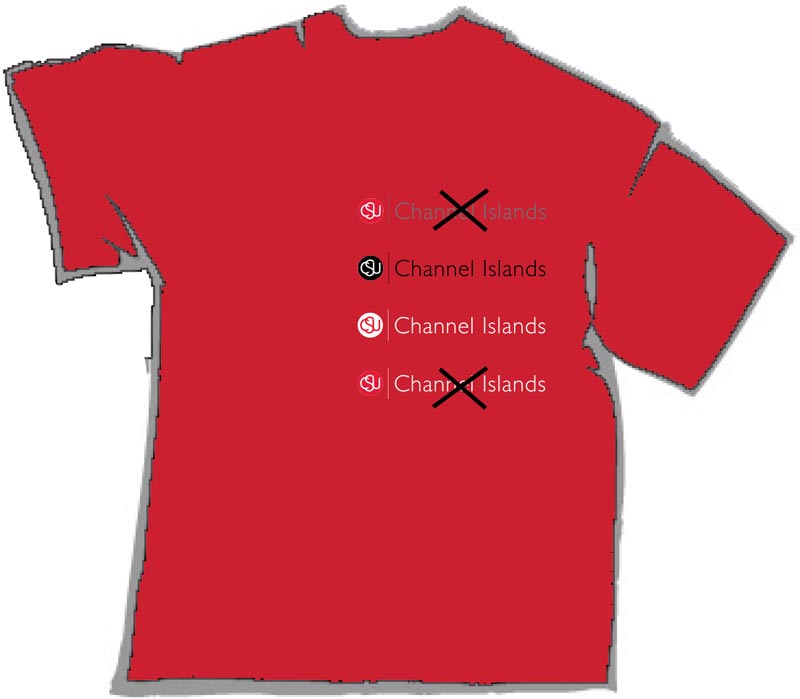 Red Fabric
Correct Logos
Black circle, white CSU, black Channel Islands
White circle, red CSU, white Channel Islands
Incorrect Logos
Red circle, white CSU, grey or silver Channel Islands
Red circle, white CSU, white Channel Islands
Dark Grey Fabric
Correct Logos
Black circle, white CSU, black Channel Islands
White circle, grey or silver CSU, white Channel Islands
Red circle, white CSU, white Channel Islands
Incorrect Logo
Red circle, white CSU, grey or silver Channel Islands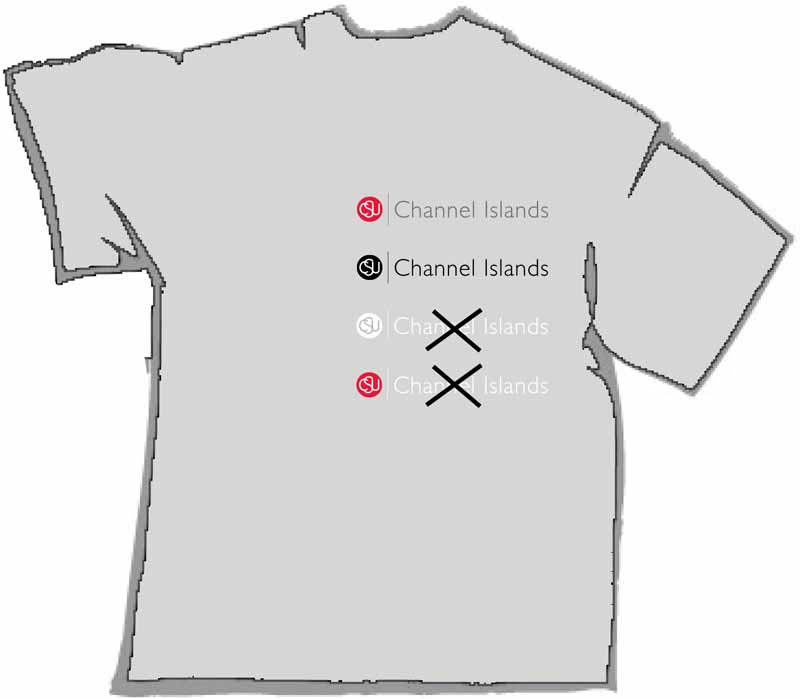 Light Grey Fabric
Correct Logos
Black circle, white CSU, black Channel Islands
Red circle, white CSU, grey or silver Channel Islands
Incorrect Logos
White circle, grey or silver CSU, white Channel Islands
Red circle, white CSU, white Channel Islands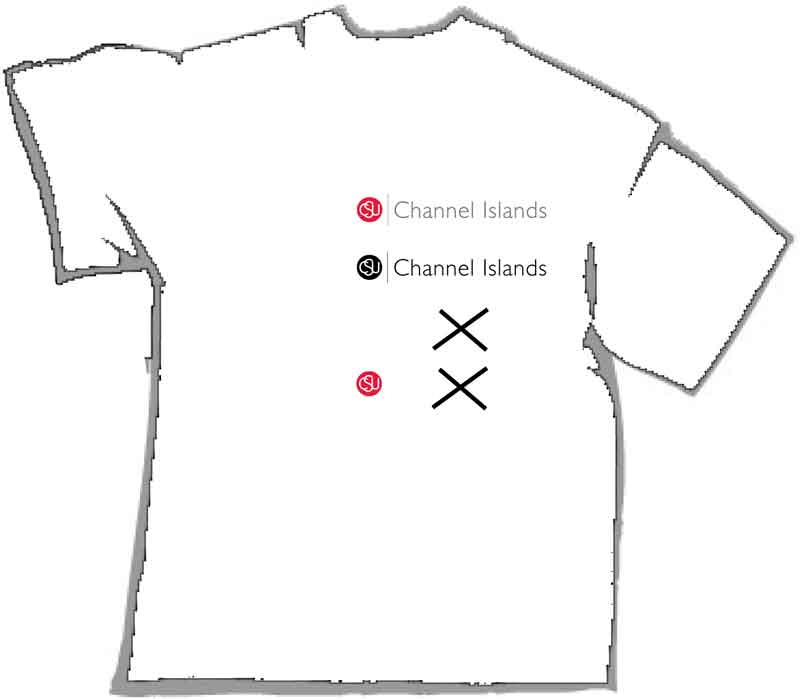 White Fabric
Correct Logos
Black circle, white CSU, black Channel Islands
Red circle, white CSU, grey or silver Channel Islands
Incorrect Logos
White circle, grey or silver or white CSU, white Channel Islands
Red circle, white CSU, white Channel Islands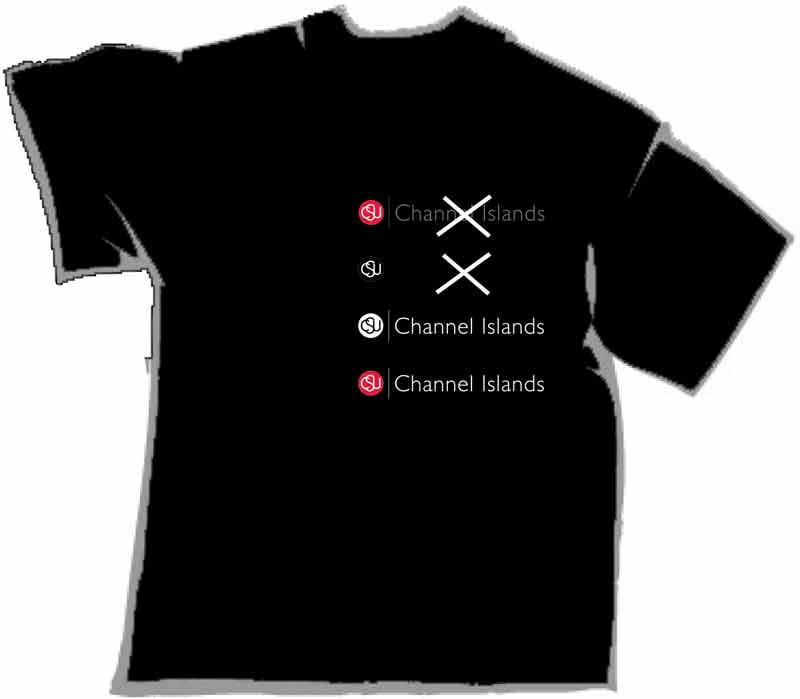 Black Fabric
Correct Logos
White circle, grey or silver CSU, white Channel Islands
Red circle, white CSU, white Channel Islands
Incorrect Logos
Black circle, white CSU, black Channel Islands
Red circle, white CSU, grey or silver Channel Islands