Why Wait?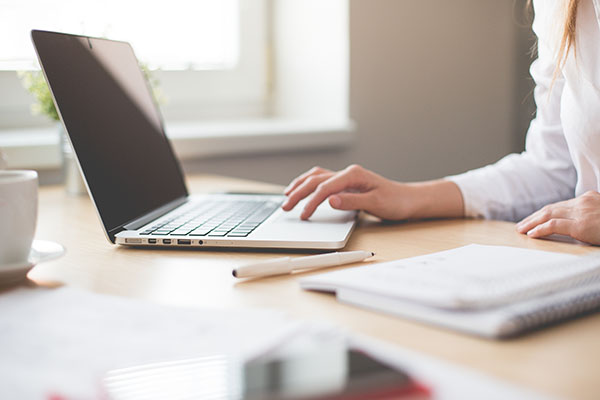 There are lots of free on-demand resources employees can use right now to continue their personal and professional development. If you are looking to start learning now, odds are there's something for you. Check out just a few of the on-demand resources available to CSUCI employees below.
CSUCI Recommended Webinar: Microsoft OneDrive Overview- (60 minutes): This session, presented by Microsoft facilitators and sponsored by PDPE and ITS, was recorded on June 10,2020. Learn about the functions of the OneDrive platform in storing,sharing and retrieving files and documents.
CSUCI Recommended Workshop: Microsoft TEAMS Basics- (60 minutes): This session, presented by William Ochs, CSUCI User Services Technician and sponsored by PDPE and ITS, was recorded on June 16, 2020. CSUCI Colleagues learned about various features of the TEAMS application that are being used at CSUCI.
Microsoft Recommended Webinars: Get Started with Microsoft Teams- (60 minutes). Learn the basics of how to use Teams to chat with your colleagues and collaborate on projects through the Microsoft services team.
CSUCI Adobe Sign Workshops: Part 1 - Intro to Adobe Sign (63m running time, 194MB, in Dropbox)
Adobe Sign Part 1 covers basics of sending and signing existing forms; making corrections to sent forms; sending ad-hoc forms; intro to templates. Part 2 - Templates, Workflows and more (78m running time,165MB, in Dropbox) Adobe Sign Part 2 covers templates & workflows: learn how to create a reusable template; and how templates and workflows work together to create easy-to-use, repeatable processes. More adobe sign resources.
CSU Learn
CSU Learn isn't just a place to complete required online courses here at CSUCI. You can access thousands of professional development online courses, books, and videos any time and anywhere. To access training libraries, log in to CSU Learn through myCI using your CSUCI login credentials. Click on the stack of books in the side library toolbar of the CSU Learn Dashboard or use the search function (magnifying glass) to find courses, e-books,videos and other resources by topic.
CSU Learn Course Bundles available: As part of our "Just in Time" learning and development, course bundles in the CSU Learn system have been created. These are theme based courses, videos and resource sheets that are "packaged" together for easy access. A few examples are listed below.
Diversity, Equity, Inclusion bundle
Mindful Meeting Exercises bundle - do virtually with your co-workers or alone
Return to the Workplace - contains various courses and a resource sheet to help managers and employees who are heading back to campus.
1. For employees: Navigating the Post-Pandemic Workplace
2. For managers: Return to the Workplace – Supporting Employees
CSU's Got Talent - saved in CSU Learn
Here are some past webinars that colleagues have enjoyed:
Effective Communication Online or Off
Conflict Psychology: Seven Fundamental Cognitive Biases That Create Everyday Conflict and How To Mitigate Them
LinkedIn Learning
CSUCI employees also have free access to LinkedIn Learning's online training library. Log into your LinkedIn Learning using myCI, and start learning something new today!
Here's what colleagues are learning! (Note- when clicking on links, have your LinkedIn Password ready)
Repopulation Resources - a series of courses bundled together
Balancing Work and Life as a Work-from-Home Parent
FREE Anytime Wellness
Our Employee Assistance Provider (EAP), Empathia, provides free webinars and enews to CSUCI staff. Take advantage of these great learning resources by logging into their web pages on www.mylifematters.com and enter our company password CSUCI, then head to the Quick link webinars.