COVID-19 Update
A novel (new) coronavirus named SARS-CoV-2 is spreading in a number of countries, including the United States. The CDC has issued guidelines on how you can help protect yourself and others from COVID-19, the disease this virus causes.
Wellness Promotion and Education (WPE) is connecting with students virtually. Follow us on Instagram and Facebook and make a virtual SMART Goals appointment. Log onto You@College and The Island to build your best college experience. Email us at wpe@csuci.edu with any questions.
Message to the CSU Channel Islands community
Racism and discrimination have profound impacts on personal and community well-being. Wellness Promotion and Education believes that it is our collective responsibility to reject anti-Black racism, anti-Asian racism, and all forms of explicit and implicit racism. We share the Multicultural Dream Center Racial Healing and Educational Resources guide to help us along this movement toward social justice. CAPS also has a list of AAPI support resources. If you would like to speak with a CAPS clinician, please call 805-437-2088.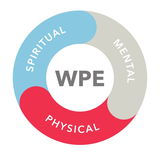 Wellness Promotion & Education (WPE) is building a healthier campus with our student community. Our presentations, events, social media, and educational platforms help you find personal health and well-being. Discover what makes you thrive through leadership opportunities, well-being initiatives, and service programs!
CI does not discriminate in the educational programs or activities it conducts on the basis of race, ethnicity, color, nationality, gender, gender identity, gender expression, age, marital status, religion, mental or physical disability, genetic information, sex, sexual orientation, pregnancy, medical condition, or special disabled veteran status, Vietnam-era veteran status or other covered veteran status.
The University encourages persons with disabilities to participate in its programs and activities. If you anticipate needing any type of accommodation, or have questions about the physical access provided, please contact Disability Accommodations and Support Services at (805) 437-3331 or accommodations@csuci.edu as soon as possible, but no later than 7 business days prior to the event.