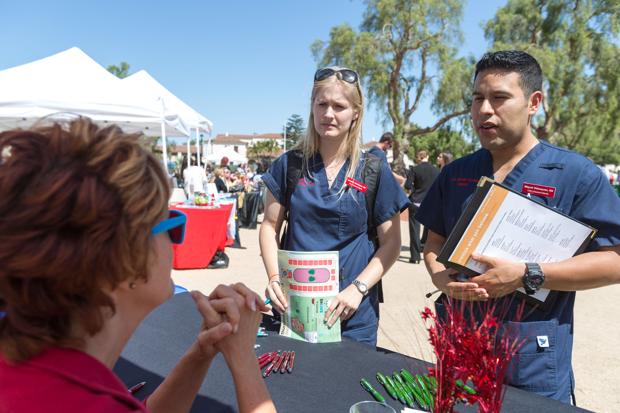 CSU Channel Islands' Career & Internship Fair, held every semester, is an excellent way to personally connect with our highly qualified CI candidates. Students from all academic majors and class levels, as well as alumni, attend our fairs. Our inaugural Fall Career & Internship Fair brought 70 employers, 135 recruiters, and over 500 students!
There are registration packages to fit every budget and all registration packages include 1 table, 2 chairs, and breakfast and lunch for up to 2 representatives. Additional representatives may be added for $50 per person. Registration fees are subject to change.
For more information and to register, please visit the the Career & Internship Fair webpage.
Requirements:
Please note that participation in the Career & Internship Fair at CI is limited to employers who are actively recruiting for full-time positions, part-time jobs, or paid internships. Unpaid positions may not be advertised at this event. Participation in our employment fair for the following is not permitted:
Home-based business/direct sales/franchise or distributorship opportunities
Sale of merchandise, services or products
Polling or surveying of students
Fundraising or petition drives
Educational programs recruiting prospective students
Positions that require an applicant to provide personal information such as gender, physical appearance, marital status, age, etc.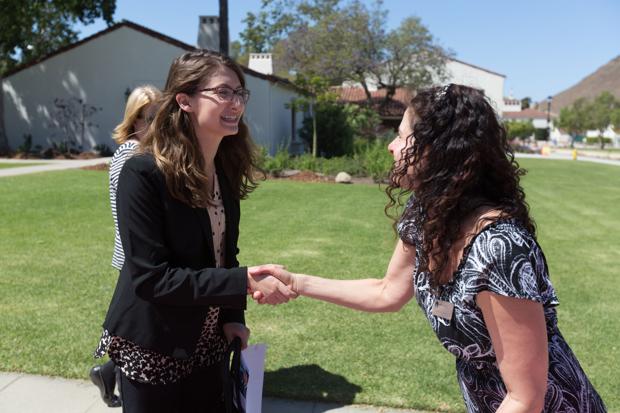 Invitation List for the Career & Internship Fair: 
The next career fair is scheduled for Wednesday, April 18, 2018. To be included in our invitation list for this fair and other events, simply create an employer account on Dolphin CareerLink.
We look forward to including you in our next event. If you have any questions about our fairs or additional ways to get involved on campus, including other employer services, please call us at 805-437-3270 or email raquel.delossantos@csuci.edu.
Preparing for a Successful Career & Internship Fair: 
Review NACE's Career Fair Preparation (PDF, 84.9 KB) document to prepare for a mutually beneficial experience.