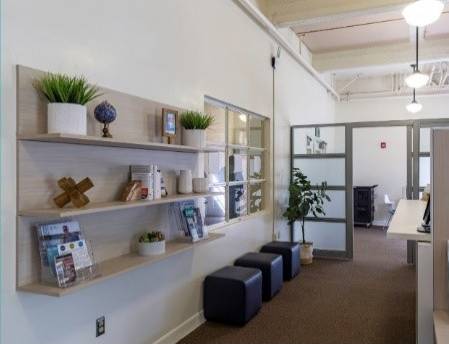 Virtual Front Desk
Unsure of which services Career Development & Alumni Engagement (CDAE) offers to support you, or unsure of how to get started? Join us via Zoom to talk to someone from our Center in real-time!
We are available via Zoom on Mondays & Wednesdays from 10am - 4pm
Once you're ready to chat, click hereto join us.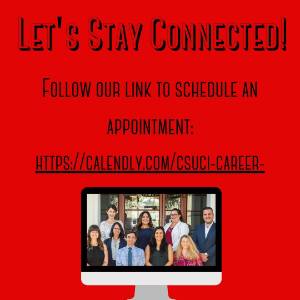 Career Counseling Appointments: We provide a range of career counseling services such as resume and cover letter reviews, job and internship searches, career exploration, and much more! Click here to schedule an appointment. We look forward to meeting with you!
CSUCI Alumni and 2020 Graduates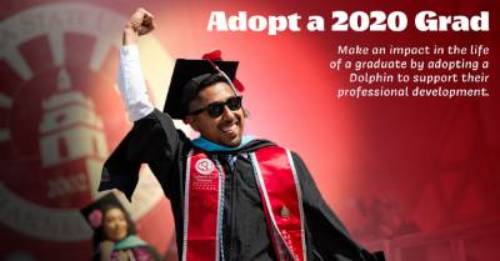 To receive career support resources you must have an active Alumni & Friends Association membership. If you are unsure of your membership status, please email us at
career.services@csuci.edu
. 
If you are a 2020 Graduate and need career support, please apply for our new Adopt-a-Grad campaign. Visit our website for more information.
Don't Miss Out!
Follow us on social media to get helpful tips, videos, and info on our upcoming events.

Employer Recruitment Events: Click on the News & Events link on the right to find information on employer-hosted events, sessions, and more.
Important Dates/Announcements 
OPEN FOR BUSINESS
We are open – virtually – to provide career counseling and resources. Check out our online resources and connect today!
Spring semester 2020 SCHEDULE
Career counseling appointments are offered virtually via Zoom or by phone.
Click here to request an appointment or contact us at 805-437-3270 or at career.services@csuci.edu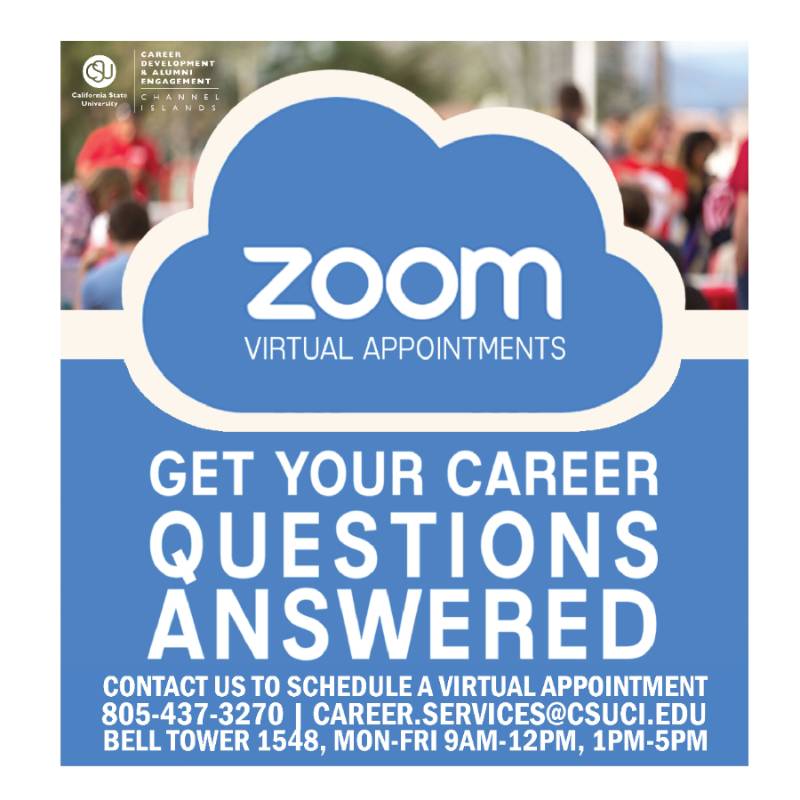 Hours of Operation:
Monday through Friday
9:00 am to 5:00 pm