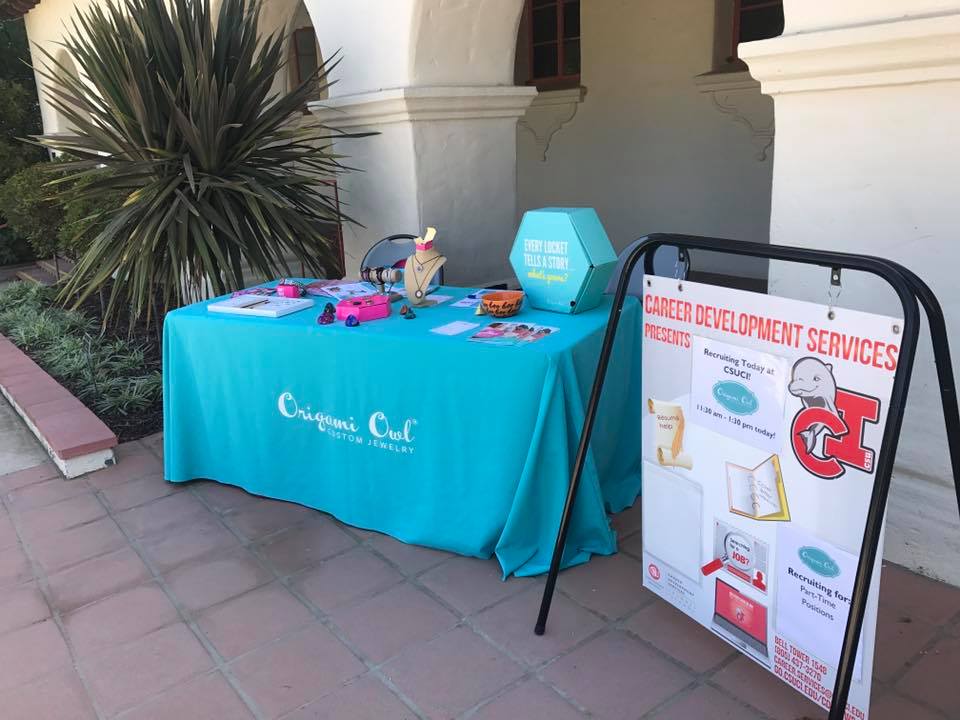 Throughout the semester, local employers will be visiting campus to recruit students for internships, part-time and full-time positions.  We highly suggest students visit the Career Development Center to update their resume before visiting employers at their tabling event.  
Time: 11:30 a.m. to 1:30 p.m.
Location: Varies. Employers will usually be located near the entrance to the Bell Tower in Central Mall. On the day of the tabling session, visit the Career Development Center (Bell Tower 1548) between 11:30 to 1:30 and we will be happy to direct you to the exact location of the employer.
EMPLOYER SCHEDULE:
Thursday, September 13 - Federal Bureau of Prisons (Senior Commissioned Officer Student Training & Externship Program)
Tuesday, September 18 - Super Soccer Stars (PT Assistant Coaches)
Wednesday, September 26 - Sunderlin Behavioral (PT Behavioral Therapist)
Thursday, September 27 - City Year (FT City Year AmeriCorps Member)
Tuesday, October 9 - Comfort Keepers (PT/FT Caregiving; FT Case Manager; FT Team Leader)

*Please keep in mind this list is updated based on the employers who contact Career Development & Alumni Engagement to register for a tabling event. If you have any questions regarding employer tabling, please contact Raquel De Los Santos at 805-437-8493 or raquel.delossantos@csuci.edu.