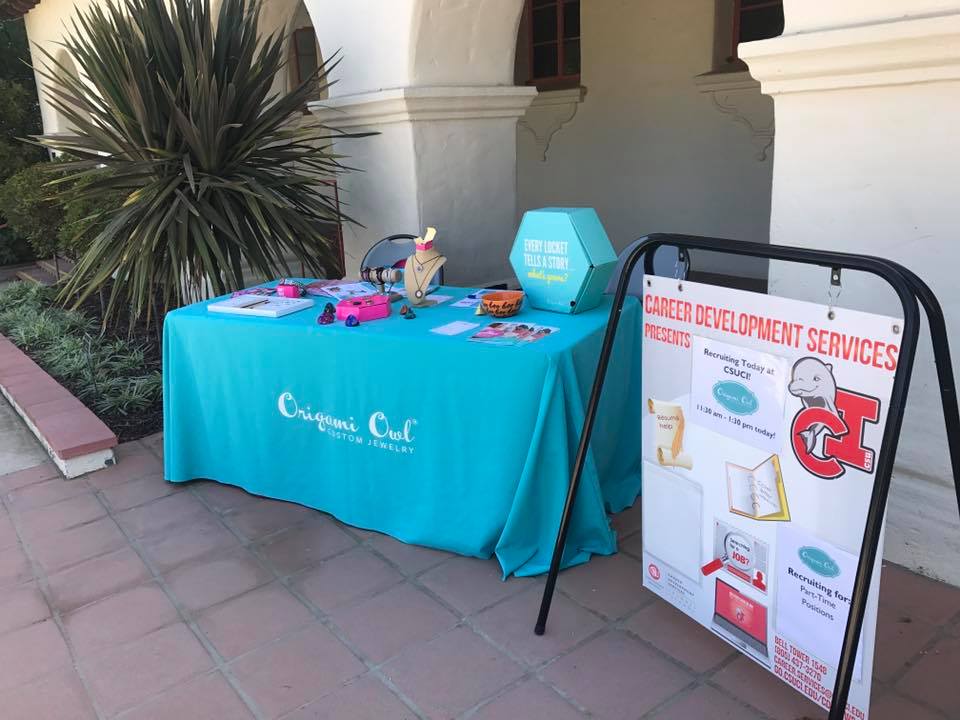 Throughout the semester, local employers will be visiting campus to recruit students for internships, part-time and full-time positions.  We highly suggest students visit the Career Development Center to update their resume during Drop-In Career Counseling before visiting employers at their tabling event.  
Time: 11:30 a.m. to 1:30 p.m.
Location: Varies. Employers will usually be located near the entrance to the Bell Tower in Central Mall. On the day of the tabling session, visit the Career Development Center (Bell Tower 1548) between 11:30 to 1:30 and we will be happy to direct you to the exact location of the employer.
Upcoming Dates:
Spring 2018 Employers:
Skechers - Thursday, January 25 (PT/FT-Retail Sales, Assistant Store Manager)
Casitas Water Adventure - Thursday, February 8 (PT Lifeguard, Guest Services, Front Gate, Maintenance)
Comfort Keepers - Tuesday, February 20 (PT/FT - Caregivers)
Tory Burch Retail Stores - Thursday, February 22 (PT Sales)
River Way Ranch Camps - Wednesday, February 28 (Seasonal positions)
United Staffing Associates - Tuesday, March 13 (Various PT positions in various industries)
Fall 2017 Employers:
Ghost Shield Paint Protection Film - Thursday, September 27 (PT ClearBra Installer)
Origami Owl - Tuesday, October 3 (PT Sales)
Tory Burch Retail Stores - Thursday, October 19 (PT Sales and Seasonal Sales)
Sunglass Hut - Thursday, November 9 (PT Sales Associate)

*Please keep in mind this list is updated based on the employers who contact Career Development Services to register for a tabling event*
If you have any questions regarding employer tabling, please contact Raquel De Los Santos at 805-437-8493 or raquel.delossantos@csuci.edu.