Tours
For information regarding campus or Housing tours, please visit the Admissions page. During the academic year, campus tours may include a brief stop in Housing. You can also check out our campus virtual tour or the slideshow tour below. 
RSVP for a Campus Preview Day where you will have the opportunity to visit campus and discover more about CSU Channel Islands. Campus Preview Days are offered on select Saturdays at 10am. For spring 2018, they are offered on February 3, March 3, & March 24. These preview days include an optional extended Housing tour. 
Join us on Saturday, April 14 for Freshman Admitted Dolphin Day, which will also provide the opportunity for campus and Housing tours.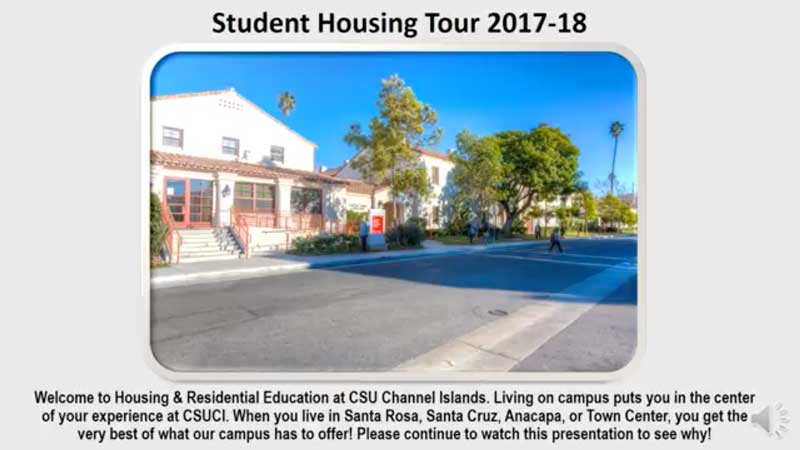 Request More Information
Please return to the main page and browse our website, or contact us for more information.