Tours
For information regarding campus or Housing tours, please visit the Admissions page. During the academic year, campus tours may include a brief stop in Housing. You can also check out our campus virtual tour or the slideshow tour below.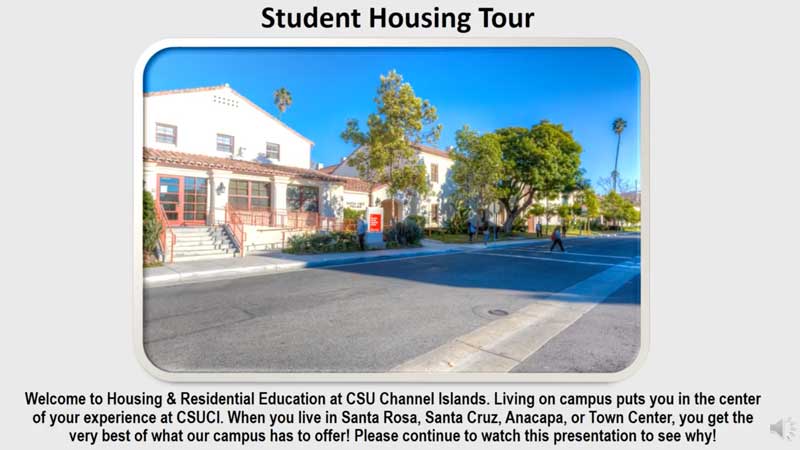 Request More Information
Please return to the main page and browse our website, or contact us for more information.