Housing & Residential Education
Housing Resident COVID-19 and Recent Updates. Learn more
Welcome to the Villages at CSU Channel Islands!
Living on campus puts you in the center of the CSUCI experience. Each Village offers a distinct living style and amenities which are made available to all residents regardless of the Village in which they live. Our awesome villages include Santa Rosa Village, Santa Cruz Village, Anacapa Village, and Town Center. In addition to some of the newest and best facilities available, we offer a complete program with activities and trained staff to support student success and full engagement in the CSUCI educational experience. Additionally, all residents participate in the residential dining plan, which includes meals at Islands Cafe and the other eateries on campus.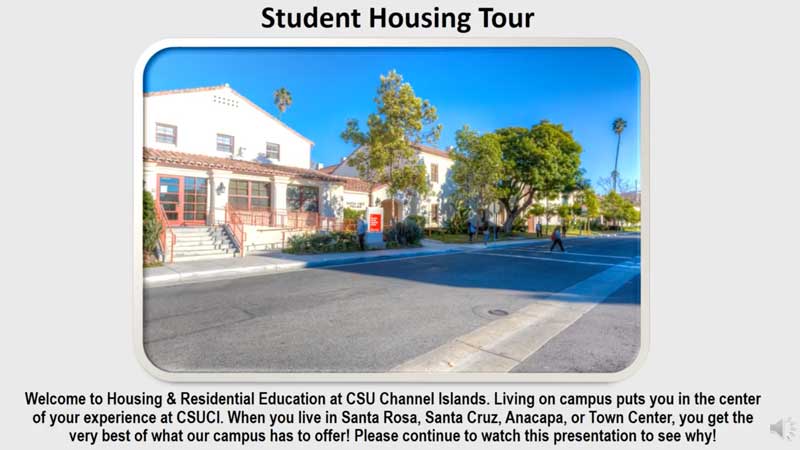 Nothing to display at this time.