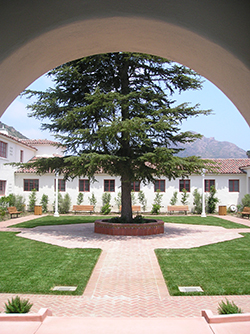 As a mission-focused institution of higher learning, California State University Channel Islands (CSUCI) seeks student-centered individuals to fill currently available positions at the University. The CSUCI Mission Statement is as follows:
CSUCI Mission Statement
Placing students at the center of the educational experience, California State University Channel Islands provides undergraduate and graduate education that facilitates learning within and across disciplines through integrative approaches, emphasizes experiential and service learning, and graduates students with multicultural and international perspectives.
---
View Job Postings
CSU COVID-19 Vaccination Policy:
As a condition of employment, all employees need to certify vaccination status by attesting you are fully vaccinated, need a medical exemption, need a religious exemption, or are not working on campus. You can obtain more information about or access the full interim vaccination policy here. Any candidates advanced in a currently open search process should be prepared to comply with this requirement.
---
Off-Campus Employers
If you wish to hire a current student or CSU Channel Islands alumni, Please post your job directly to the Career Development Job-site. If you have questions or difficulty, please contact the Career Center at 805-437-3270 .
---
Equal Employment Opportunity Statement
It is the policy of the California State University Channel Islands (CSUCI) to provide equal employment opportunities to all employees and applicants for employment.
CSUCI is committed to providing a work environment free from discrimination and harassment, and where employees are treated with respect and dignity.
Our commitment takes three forums:
* Ensuring a Non-Discriminatory workplace
* Ensuring Non-Discrimination in all employment practices
* Valuing differences among individuals
California State University Channel Islands is an Affirmative Action/Equal Opportunity Employer. We consider qualified applicants for employment without regard to race, religion, color, national origin, ancestry, age, sex, gender, gender identity, gender expression, sexual orientation, genetic information, medical condition, disability, marital status, or protected veteran status.
Should you require a reasonable accommodation in the application and/or interview process, please contact Human Resources Programs 805-437-8490.
Contact Us
For assistance regarding the employment application or website, please contact:
Faculty Employment: Academic Personnel at 805-437-8455 (8-5 M-F PST) or email.
Staff Employment: Human Resources 805-437-8490 (8-5 M-F PST) or visit the HR Service Desk