The Degree Planner is a digital tool that assists in planning your degree. The Planner leverages all the data from your CARR to suggest a path to successfully complete degree requirements in a timely manner. This planner will recognize all work students have completed including Transfer and Test Credit.
To learn more about the Degree Planner, please watch the tutorials below.
Note: The Degree Planner is a planning tool. Students should continue to verify that requirements for degree completion are being met through the Degree Progress Report (CARR) or with an academic advisor.
Getting Started
This video introduces the Degree Planner and overviews some of its functionality.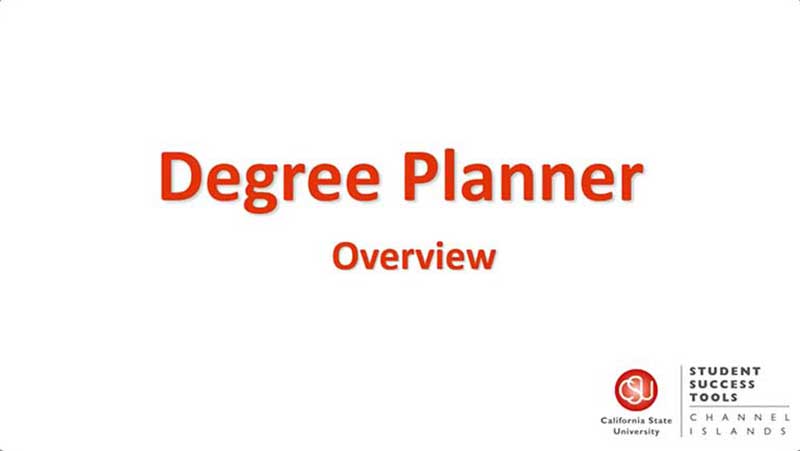 Updating Semester Selections
This video will cover how to Add and Move Courses, Select and Lock Courses, and update semester units.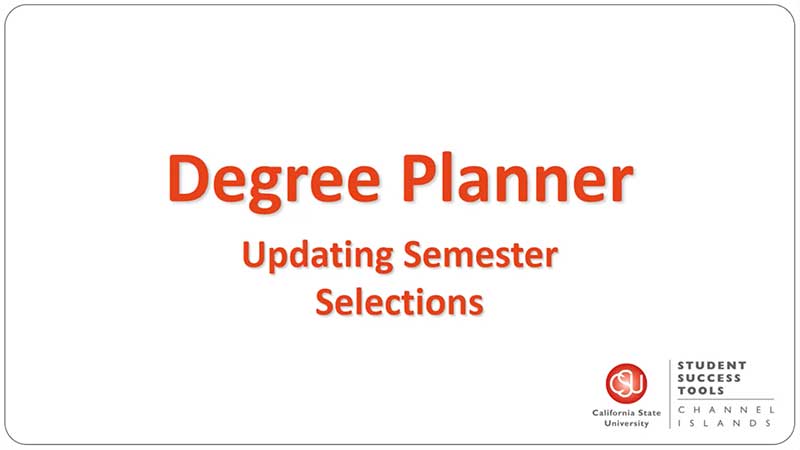 Degree Planner Preview Report
This video will show you how to load and understand your Degree Planner Preview Report.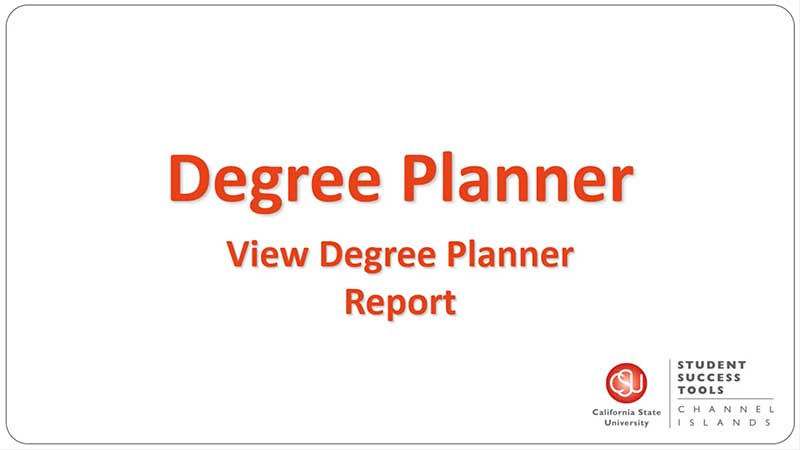 What Ifs and Alternate Paths
This video introduces two functions to help plan possible paths and possible new degrees you may add to your academic career.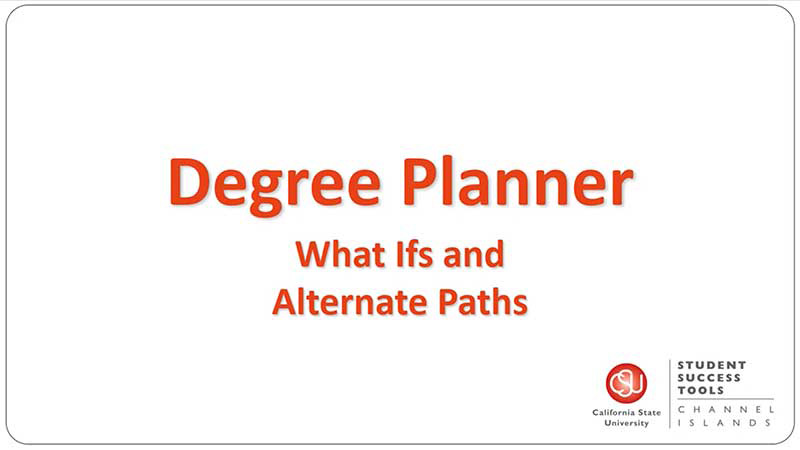 Tools for Success
This video overviews all three Student Success Tools. Please visit each of their webpages for additional tutorials.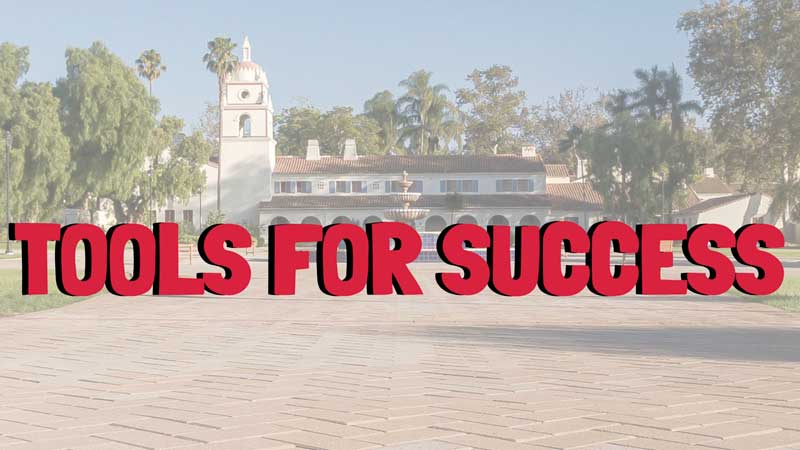 Useful Links:
Degree Planner User Guide (PDF, 722 KB)