Below is a current list of employers registered for our 2017 Fall Career & Internship Fair on Thursday, October 26, 2017 from 10:00 a.m. to 2:00 p.m in Broome Library Plaza.
To find more information about each company listed below, click the employer link to be redirected to their website. To view the industry represented as well as the types of positions available at each organization, place your cursor over the name of the business.

Dolphin VIP Partners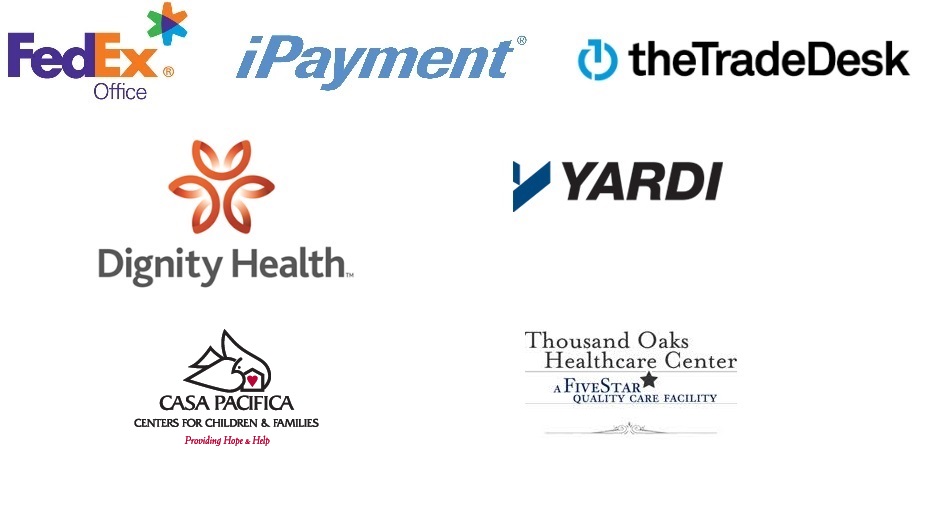 Career Partners

Employers
A
Addison Behavioral Resources
Allied Universal
Aumnia, Inc.
Assisted Home Health and Hospice
B


Bankers Life
Big 5 Sporting Goods
C
California Psychcare
Casa Pacifica
Channel Islands Social Services
Child Development Inc.
Child Development Resources
City Year
Comfort Keepers
Cydcor
Cinepolis USA
D
E
Eurofins Lancaster Laboratories
Express Employment Professionals
F


G
GBL Systems Corporation
Guitar Center
H
Haas Automation Inc.
Hi-Temp Insulation, Inc.
I/J
In The Mix Events
iPayment
J.Crew Factory
K
L
Lincoln Financial Advisors
Livingston Memorial VNA
Logix Federal Credit Union
Los Angeles County Probation Department
M
N
Naval Air Systems Command (NAVAIR)
Naval Facilities Engineering and Expeditionary Warfare Center (NAVFAC EXWC)
NSWC PHD-Naval Surface Warfare Center Port Hueneme Division (NAVSEA)
O/P/Q
Opportunities For Learning
Oxnard Guerreros Football Club
PayJunction
PennyMac
PlanMember Financial Corporation
Quest Staffing Services
R
R&D Transportation Services, Inc.
RM Pyles Boys Camp
Rancho Simi Recreation and Park District
Real Software Systems
Right at Home of Ventura County
Robert Half
S
Safe Home Control / ADT Authorized Dealer
School on Wheels
Seneca Family of Agencies
Skechers
Sunderlin Behavioral 
Sysco
Sage Publishing
T/U
The Trade Desk
Thousand Oaks Health Care Center
TRAX International Corporation
US ARMY
United Way of Ventura County
V/W/X/Y/Z
Ventura County Community College District
Ventura Investment Company
Vonazon
Workforce Systems
Yardi Systems