Requirements to be a WMC Consultant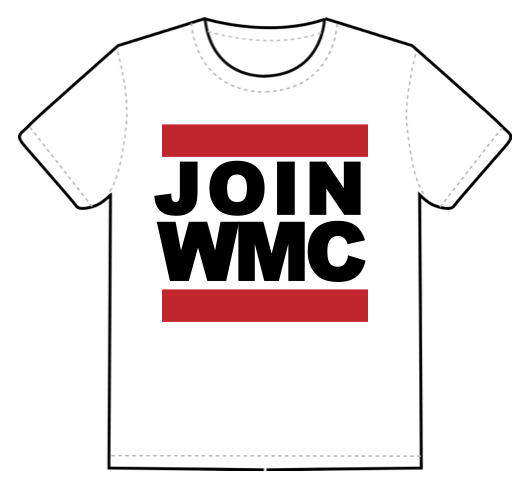 WMC seeks applicants for WMC Consultants/Tutors.  Applications are now being accepted! 
Rolling application deadline:  Until filled (updated 03/17/23)
WMC consultants must be enrolled students with sophomore status or higher, who plan to attend the university and work at the center for a minimum of one year. Students who enjoy working with language, public speaking, and engaging others in learning are encouraged to apply!
Many WMC tutors use their skills after graduation to become successful in graduate programs or become credentialed teachers.  Our tutors have gone on to pursue a range of professions that require strong skills in writing and communication.  Those that attend graduate school have been accepted into Teach for America, USC Rossier School of Education, UCLA Graduate Program in Social Welfare, USC Sol Price School of Public Policy, CSU Fullerton Graduate Program in Chemistry, Graduate School of Education and Psychology at Pepperdine, Rhetoric and Composition Program at Cal Poly Pomona, Masters in Social Work at San Jose State University, Masters in Information Technology at Cal Lutheran, Masters in English at CSU Northridge, and Masters in English at University of Hawaii to name a few. 
We are also hiring STEM Writing Tutors! 
Alongside our general writing tutor cohort, the WMC is actively training and developing a cohort of STEM writing tutors. Our STEM Writing cohort will be trained and mentored by our Assistant Director and STEM Academic Lead, Dan Lenz.  All eligible students with a passion for STEM writing and research are strongly encouraged to apply.  Experience as STEM writing tutors will help strengthen your writing skills and bolster your ability to communicate across audiences, preparing you with valuable skills needed in graduate school!
How much does it pay?  How do you get trained?
Peer Consultant pay starts at $18/hr.  Hours are flexible with a range from morning to evening shifts; weekdays and weekends.  It may include online and/or in person service.  Our consultants work from six hours to twenty hours.  Pay based on experience may range from $18.00 to $19.  If you acquire 2 years of experience and earn your degree, a Multiliteracy Professional start at $22/hr.
Because tutors learning writing and communication across disciplines, genres, and modalities, everyone who is invited to be a WMC tutor are trained intensively to hone existing skills as well as acquire a range of new ones.  If you have a growth mindset and you want a job that expands skills, this is the one for you! 
Spring Recruits for Fall Training / Fall Recruits for Spring Training
Students who are invited to become WMC consultants during the Spring recruiting season will begin semester-long training in Fall while taking a 3-unit seminar UNIV 299 that satisfies the A-1 oral communication and E (Human Psychological & Physiological Perspectives) GE category requirement.  Multiliteracy Center Theory and Tutoring Practices (UNIV 299) is required for all new consultants and prepares students for the range of academic genres, skills, and tutoring techniques that are needed for successful tutoring in writing and multiliteracy. Students are paid for practicum hours connected to the UNIV 299 course. New tutors will be provided for 6-9 hours and will have opportunities to work fully (up to 20 hrs) in subsequent semesters, depending on performance and need.
Want to learn more about being a WMC Consultant?
How to apply:
Complete the online application through the WMC Application Survey for Fall 2023 .  In the survey, you will be asked to upload the following four items:
Cover Letter (explain why you are applying)
CV/Resume
CSUCI Student Employment Application (link in survey)
Please ensure it is signed! Digital signatures are acceptable, or you can send us a clear picture, or bring it in physically to the WMC.
Sample of your academic writing
Ideally, the sample writing should be one from a course which can demonstrate ability to analyze and/or incorporate citations.  We prefer samples from courses taught by faculty who are also recommending you.
STEM cohort applicants are recommended to submit a STEM writing sample if possible.
Finally, ask two professors (at least one CI professor) to write a letter of recommendation. This can be found in the application.  Professors writing the letters of recommendation should email letters directly to the Assistant Director, Cristal Gamez (cristal.gamez@csuci.edu). Please submit applications (including letters) before the application deadline.
Watch the video below to learn how your work at the WMC will enhance your skills in writing and communication:
---
WMC Student Assistant Position
Student Assistants are a part of the Writing and Multiliteracy Center to ensure that students utilizing our services are welcomed and assisted prior to their visit with a writing consultant. Beyond assisting students, they provide administrative support to ensure that the center is running properly.
Information on how to become a student assistant will be made available on this page, and on the Dolphin Careerlink, when an opening arises.
WMC Student Advisory Board
Learn more about the Student Advisory Board and how to join!