Requirements to be a WMC Consultant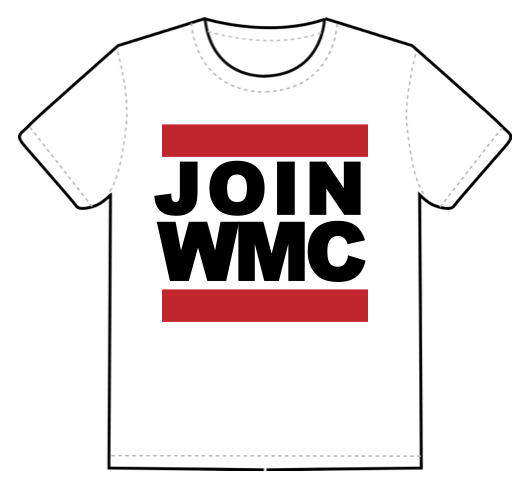 WMC is now accepting applicants for peer consultants in Fall 2021! 

APPLICATIONS CLOSE ON WEDNESDAY, NOVEMBER 24. 
WMC consultants must be enrolled students with sophomore status or higher, who plan to attend the university and work at the center for a minimum of one year. Students who enjoy working with language, public speaking, and engaging others in learning are encouraged to apply!  Many WMC tutors use their skills after graduation to become successful in graduate programs or become credentialed teachers.  They have been accepted into Teach for America, USC Rossier School of Education, USC Sol Price School of Public Policy, Graduate School of Education and Psychology at Pepperdine, Rhetoric and Composition Program at Cal Poly Pomona, Masters in Social Work at San Jose State University, Masters in Information Technology at Cal Lutheran, Masters in English at CSU Northridge, and Masters in English at University of Hawaii to name a few. 
How much does it pay?  How do you get trained?
Pay starts at $18/hr.  Hours are flexible with a range from morning to evening shifts; weekdays and weekends.  It may include online and/or in person service.  Our consultants work from six hours to twenty hours.
Accepted students will work part time (up to 8hrs) in Spring while taking a 3-unit seminar that satisfies the A-1 oral communication GE category requirement.  This course, Multiliteracy Center Theory and Tutoring Practices (UNIV 299), is required for all new consultants and prepares students for the range of academic genres, skills, and tutoring techniques that needed for successful tutoring in writing and multiliteracy. Students are paid for practicum hours connected to the UNIV 299 course. Tutors will have opportunities to work fully (up to 20 hrs) in subsequent semesters, depending on performance and need.
Want to learn more about being a WMC Consultant?
Attend our Information Sessions:
In Person:  Thursday, September 23, 4:30-5:30pm; Location: WMC
Virtually: Wednesday, October 6, 2021, 4:30-5:30pm; Location: Virtual WMC
Watch our "Join WMC video"
Ask questions, if you have any!  Email wmc.tutors@csuci.edu.
How to apply:
Complete the online application through the WMC Application Survey.  In the survey, you will be asked to upload the following:
Cover Letter (explain why you are applying),
CV/Resume,
Sample academic writing.
Finally, ask two professors (at least one CI professor) to write a letter of recommendation. Tutor Recommendation Form (MS Word, 39.5KB).
Professors writing the letters of recommendation should email letters directly to the Assistant Director (Director in Charge) Dr. Abigail Michelini (abigail.michelini@csuci.edu). Please submit applications (including letters) before the application deadline.

Concurrent with the first semester of tutoring, all tutors are required to take a 3-unit training seminar course. New tutors register for the course after they have been hired. The time for the course is determined by the peer consultants and the WMC Faculty Director but usually the course is held on Fridays for three hours.
Watch our video below to learn why it's great to be a WMC consultant:
---
WMC Student Assistant Position
Student Assistants are a part of the Writing and Multiliteracy Center to ensure that students utilizing our services are welcomed and assisted prior to their visit with a writing consultant. Beyond assisting students, they provide administrative support to ensure that the center is running properly.
Information on how to become a student assistant will be made available on this page, and on the Dolphin Careerlink, when an opening arises.
WMC Student Advisory Board
Learn more about the Student Advisory Board and how to join!