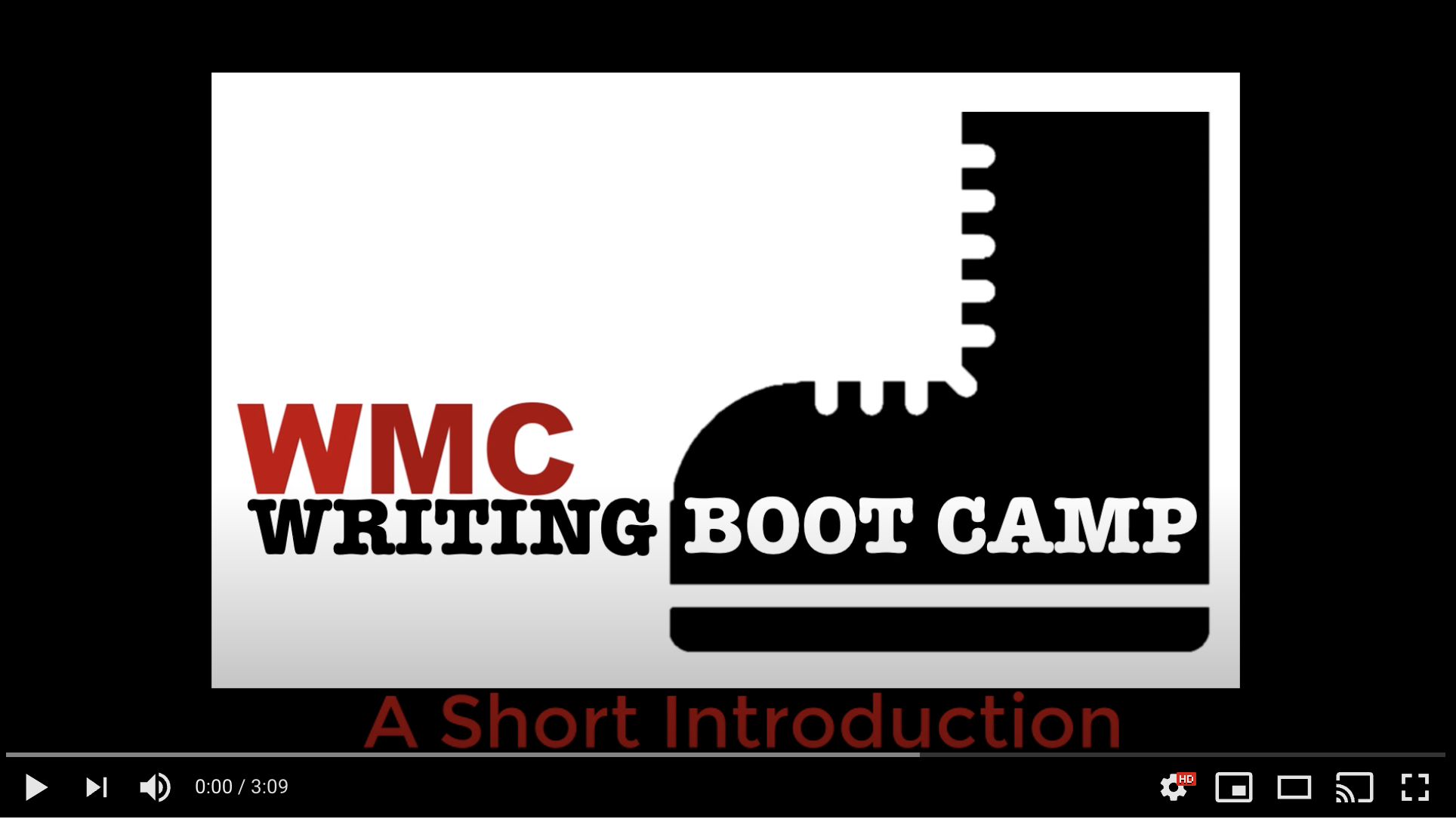 WMC Writing Boot Camps
Summer 2023
Register for Virtual Sessions!

#1 Tuesday, June 27, 2023 
(special STEM edition led by STEM faculty Dan Lenz; all disciplines welcome)

#2 Thursday, August 3, 2023
(Led by Koa Johnson; all disciplines welcome)


Each session runs 4:00pm to 8:00pm and is virtual during the summer.
Sign up for as many as you'd like.
Studies in social motivation suggest that people persevere and stick to finishing difficult tasks when they see others in the room doing the same thing. This is the rationale for group writing environment of the Writing Boot Camp. Writing Boot Camps provide CI students with a quiet, dedicated, and monitored space to write. A WMC faculty consultant is available for feedback and answering questions on writing. Students are asked to register in advance. Students who register must commit to attending the entire session (four hours).
WMC Writing Boot Camps are FREE.
All undergraduate and graduate students are welcome!
On-Demand Writing & Multiliteracy Workshops
Click on the button below to enroll.
Enroll in the WMC's interactive on-demand workshop and receive a badge! 
Learn at your own pace and when you are available. 
Currently, WMC offers the following workshops: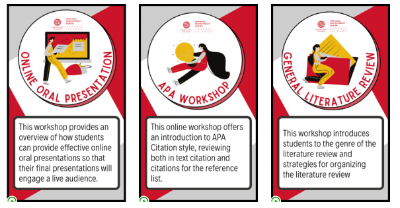 Online Oral Presentations
APA Workshop
General Literature Review
Plot-a-Thon Lunch & Learn Workshops
In-person Lunch & Learn workshops provide hand-on practice with data cleaning as well as using Excel, Tableau, Python, and R to create charts and graphs.  Recordings of the workshops are also available by enrolling in the Plot-A-Thon Canvas (click on the button below).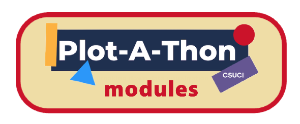 Workshops include:
data cleaning; visualizing data with Excel, Tableau, R, Python;
data storytelling using infographics; data communicating 
Please visit WMC's Events website for more information about Plot-a-Thon, a data visualization festival and the workshops that help prepare you for the two-day event.  Win prizes, be inspired by industry speakers, and learn how to visualize data working in teams!  Plot-a-thon is paid for by the Instructionally Related Activities (IRA) Fund.
Writing & Multiliteracy Workshops 
WMC in-person and virtual workshops are led by WMC faculty.  These workshops are usually requested by faculty or organizations to support writing, oral, and multimedia communication for undergraduate and graduate students.  WMC also collaborate with faculty/staff to customize workshops to fit the needs of the course and students.  Please contact the Faculty Director (sohui.lee@csuci.edu) for customizing workshops.
Preparing for Graduate School:
Recorded Workshop Videos
The WMC workshops listed below has been videotaped and is available on our WMC Videos page.
Crafting Your Personal Statement (or Statement of Purpose)
Learn how to write an effective personal statement for graduate school applications.
Writing and Time Management
In this workshop, students will learn how to effectively manage long-term writing projects while balancing life obligations. Some goal-setting tools include developing manageable goals, accountability, writing groups, and making the most of your time.