Mission of the Center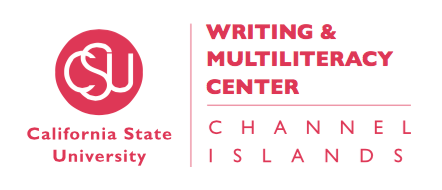 Multiliteracies. Noun. "The multiplicity of communications channels and media, and the increasing saliency of cultural and linguistic diversity." -- New London Group (1996).

The Writing and Multiliteracy Center (WMC)'s mission is provide students and faculty with a range of free support services and programs that help them address 21st Century challenges of creatively thinking about, reading, and composing in written, oral, visual, multimodal, and digital forms of communication. We aim to foster a robust culture of writing and communication at CI, with an interest in helping students across disciplines learn modes of representation and communication that shape their academic, working, civic, and private lives. In addition, we believe that writing and multiliteracy centers are intrinsically multicultural and multilingual spaces and that the WMC can be a powerful advocate for equity. We embrace the position statements on diversity and disabilities as articulated by the International Writing Center Association (IWCA) and actively diversify our team and address barriers in meaningful ways.
For a general introduction to our programs and services, please view our slideshow.
To read about WMC faculty publications, presentations, and media presence, please visit our website.
Students can make appointments or stop by to see if any drop-in consultations are available. Faculty can make appointments for consultations in designing, assessing, or providing feedback on writing/multimodal assignments. They can also learn how WMC programs (such as workshops, embedded tutoring programs, or writing boot camps) can support their students in strengthening academic writing and communication skills.
Students can also come to the WMC to use our resources within our space:
3 iMac desktop computers (installed with Adobe CC Pro, Camtasia)
3 Macbook laptops
4 Dell PC laptops
2 iPads
WMC Sound Booth (for sound-proof voice recording, mixing audio files, recording one-person presentations). The Sound Booth will also be used by tutors to conduct online consultations.
Our free tutoring services are largely supported by student funds provided through the Instructional Related Activities (IRA) grant.
Assisting with Composing Process, Strategies, Habits in Writing, and Communication: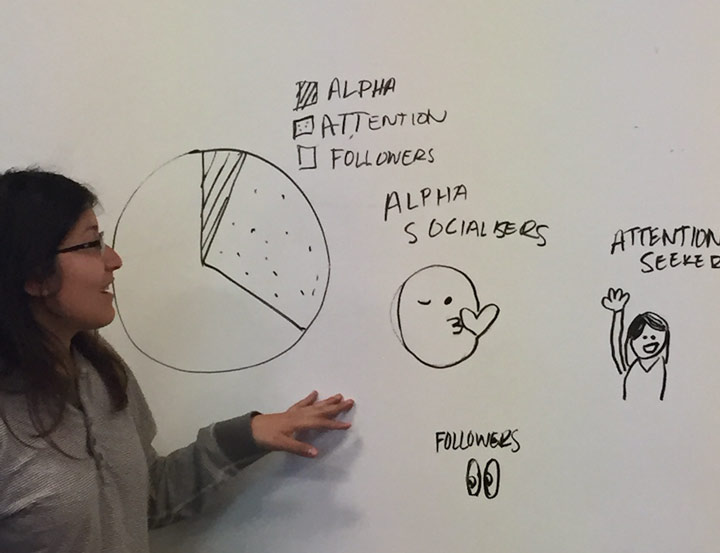 WMC supports all members of the CI community with free academic or personal writing support at any stage of the composing process. Our peer writing consultants and multiliteracy specialists assist students with a range of topics related to thinking, writing, and oral communication including:
Reviewing and understanding prompts
Brainstorming and applying creative strategies
Developing a strong thesis or research question (for research writing, oral presentations)
Improving the delivery of oral presentations
Strategically organizing essays or oral presentations
Documenting and integrating relevant evidence
Revising papers or rehearsing practices
Getting over writer's block, writing and oral anxiety
Helping with citation styles

Supporting All Types of Writing, Speaking, and Composing--Across Disciplines: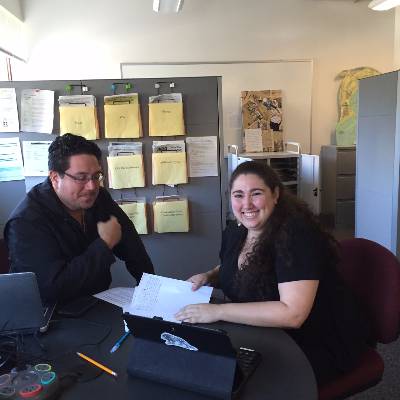 The WMC offers students opportunities to learn, develop, and sharpen writing and communication skills throughout their time at CI. We help students working on any writing in any discipline: from freshman composition essays to senior capstone projects. Students are also welcome to bring in other types of non-academic written work, such as résumés, letters of application, and personal statements for fellowships or graduate school applications.
Supporting Faculty
Our team includes the Faculty Director, Assistant Director, and Multiliteracy Specialists (all CI faculty). We support faculty across disciplines through writing and multiliteracy consultations, workshops, and feedback on course material such as syllabi, assignments, and rubrics. Learn more about how we can help faculty.
FAQs for Students
Want to know more about WMC consultation sessions and how to maximize your experience? Read the FAQs.
FAQs for Faculty
Want to know more about how WMC consultation sessions and how they work to help your students become better writers? Read the FAQs.