Writing Workshops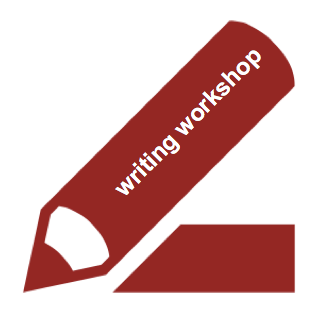 Instructor attendance is required for workshops. These workshops may be led by peer writing consultants, Multiliteracy Specialists (who are faculty consultants), or the Faculty Director of the Writing & Multiliteracy Center.
Please submit a separate form for each workshop request.
WMC Pitch (5 minutes +): Standard WMC pitches are 5 minute long.  Peer consultants visit your class to briefly describe our services to students.  If peer consultants are asked to provide 10 min pitches or longer, they will interact with students in your class to demonstrate how we tutor students and/or how to make appointments online.   
Developing a Research Question and Refining Approach (up to 1 hr):  The research question is a statement of the goal of one's research or study.  This workshop helps students improve the quality of their research writing by asking them develop research questions.  Students are introduced to what it is, explore ideas that matters to them, and narrow their approach to research by generating focused questions.  We recommend a one hour workshop.
Peer Review Workshop (30 minutes +): This workshop introduces students to strategies for a successful peer review session for writing assignments.
Avoiding Plagiarism Workshop (30 minutes +): We will help students learn to define plagiarism and how the campus responds to it. They will also learn some techniques for detecting it (or questionable citations) in their own work.
Citation Workshop (30 minutes +): This workshop includes some basics on why we cite and then moves into specifics of either MLA, APA, or Chicago citation styles. (We are happy to develop sessions on other style guides with your assistance). These sessions are best help later in the semester when students are more likely to be working with sources.  Please specify which citation styles you prefer or if you want an overview of all citation styles.
Literature Review Workshop (30 minutes +): Many students have trouble transitioning to upper division writing - particularly literature reviews. This workshop helps students understand their purpose and offers organizational strategies that assist students in writing literature reviews.
Writing Process (up to 1 hour):  This workshop facilitates discussions on writing process and planning so that students can improve time management and produce better writing.  This workshop is especially helpful for students working on long papers.
Multiliteracy Workshops

Effective Slideshow Presentation Workshop (30 minutes +, up to 1 hr): This workshop introduces oral, visual, and verbal skills needed in effective multimedia presentations.  While the 30 min workshop provides best practices, the 1-hour version provides activities that allows students to practice some of the strategies introduced in the workshop.
Oral Basics in Presentation Workshop (30 minutes +, up to 1 hr): This workshop focuses on oral skills needed in effective public speaking and academic presentations.  
Feedback on Student Presentations (With or Without Videotaping)  ( time is customizable): In this activity, the WMC consultant provides students with feedback on oral/visual skills after their presentations in class or in the Center.  Consultants can videotape student presentations upon request.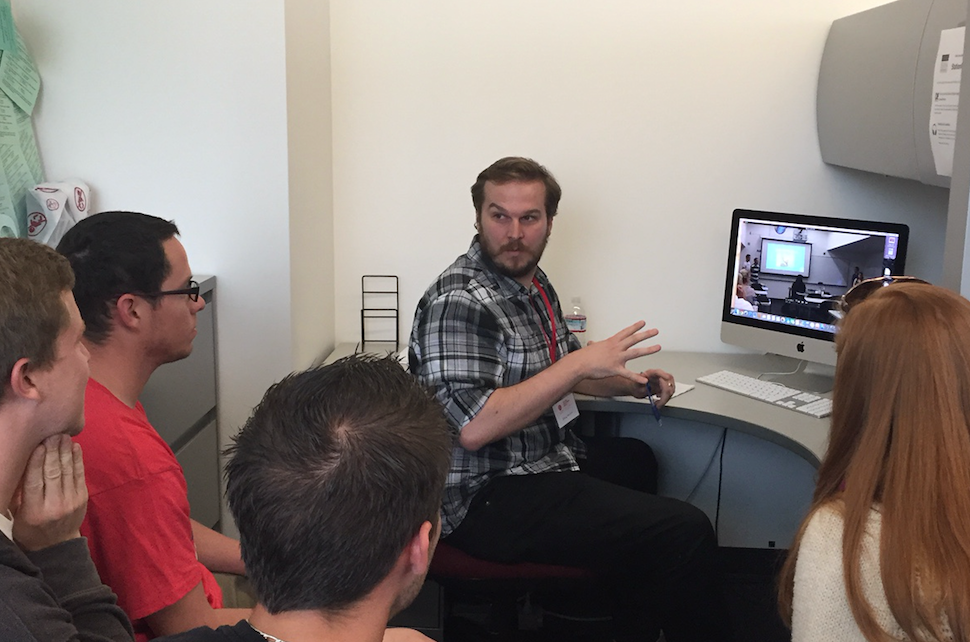 Storyboarding for Video or Print Product (1 hr): This workshop introduces students to video/film storyboarding, providing strategies and practical steps that help students:
conceptualize compelling and creative narratives for target audiences,
see the big picture,
identify needs/problems in creation and production, and
work collaboratively. 
Product storyboarding is also useful for helping students conceptualize
how audiences would interact with print products such as flyers, brochures, handouts and
identify potential problems in usage and design.  
Research Poster Design and Pitch (Min. 1 hr):  This workshop introduces students to approaches and strategies for designing research posters and pitching effectively during research poster sessions.  
OTHER WORKSHOPS (30 minutes +, up to 1 hr): Feel free to request a workshop that isn't listed.  We'll work with you to customize a workshop that fits the needs for your class.