STEM Writing Initiative Lead 
Dr. Russ E. Carpenter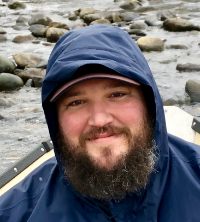 B.S. Fisheries Biology, Humboldt State University
M.S. Comparative Physiology, Uppsala University
Ph.D. Neuroscience, University of South Dakota

Dr. Russ E. Carpenter joined CSU Channel Islands as an Academic Lead for the STEM Writing Initiative in January of 2022. Prior to joining, he spent nearly a decade at Stanford University both as a postdoctoral fellow in the Department of Biology and an Advanced Lecturer in the Program in Writing and Rhetoric. Among other roles, he taught courses, helped draft and create a Notation in Science Communication and served as the Writing Specialist for the Department of Biology. Some of his academic areas of interest are science writing for varied audiences, oral communication, scientific posters and multiliteracy center studies.  With a Ph.D. in Neuroscience, Dr. Carpenter also specializes in the neurobiology of learning and memory with a particular interest in the role of social stress. He has published widely in neuroscience (PLoS One, Frontiers in Neuroscience, Physiology and Behavior) and in multiliteracy center studies (Writing Center Journal, Chronicle of Higher Education) and beyond.
As an academic lead for the STEM Writing Initiative, Dr. Carpenter is excited to work with students and faculty alike to enhance and promote a culture that strives towards clear, concise and compelling communication to varied audiences. A product of the California Community College System (graduate of Shasta College) and the California State University System (graduate of Humboldt State University), he brings a deep knowledge and understanding of the strengths and diversity of our student groups. With an understanding of higher education outside of the US (graduate of Uppsala University in Sweden; summer program professor at Ewha University in Seoul, South Korea) as well as experience at large private and state schools (Stanford and UC Davis), Dr. Carpenter brings with him a wealth of knowledge and understanding about the value of enhancing communication in STEM fields at all levels of academia.
About WMC's STEM Initiative
WMC's STEM Initiative is funded by the U.S. Department of Education's five-year HSI Grant and part of CI's Project AYUDAS.  The initiative aims to strengthen STEM student success pipeline and transform STEM pathways for retention and success, particularly for Latinx and Low-Income Students.
First-Year Composition Embedded Tutoring Initiative Leads 
Dr. Scott DeLoach, EMT Faculty Development Lead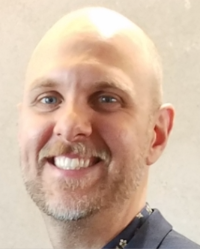 B.A. English, CSUCI
M.A. English, Humboldt State University
Ph.D. Composition and Applied Linguistics, Indiana University of Pennsylvania

Dr. Scott DeLoach has been teaching in the First-Year Writing program at California State University Channel Islands since 2012. He holds a Ph.D. in Composition & Applied Linguistics, and a masters in English - Teaching College Composition. In addition to his interest in composition pedagogy, Scott has a long history of work in writing centers dating back to 2005, when he first was hired as an undergraduate writing tutor at CSUCI. Since then, he has served in various roles in writing centers at Humboldt State University (Graduate Writing Tutor), and Ventura College (Writing Center Faculty Facilitator). He has also published on the experiences of tutors, students, and faculty that participate in embedded tutoring in FYC courses (Praxis).
In 2016, Scott began working as a special consultant for the Writing & Multiliteracy Center at CSUCI, coordinating embedded tutoring services for first-year composition courses. As the FYC-EMT Faculty Development Lead, Scott is excited to collaborate with FYC faculty to more effectively and efficiently bring WMC services to our first-year students.
Shay Liess, EMT Tutor Education Lead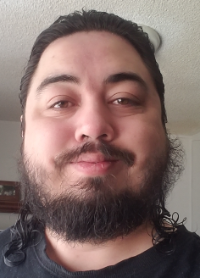 B.A. English, CSUCI
M.A. English, CSU Northridge

Shay Liess's work with the CSUCI Writing and Multiliteracy Center began in 2014 as one of our undergraduate writing tutors. Graduating with English program honors, Shay went on to secure a Masters in English from CSU Northridge. Shay is an experienced teacher of First-Year Composition and Linguistics, having previously instructed at both CSU Northridge and CSU Channel Islands. With seven years of combined experience at the WMC serving as an undergraduate tutor, a staff member, and an administrator, Shay is proud and overjoyed for the opportunity to act as the EMT Tutor Education Lead for the WMC FYC Embedded Tutoring Initiative.
Cristal Gamez, Student Outreach and Engagement Lead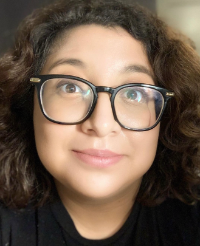 B.A. English, CSUCI
M.A. English, Cal Poly Pomona
Cristal Gamez is a recent graduate of Cal Poly Pomona where she obtained her M.A in English with concentrations in Rhetoric & Composition and Literature. Before joining the WMC team as the Student Outreach and Engagement (SOE) Lead, Cristal had previously held the position of Writing Tutor until her graduation in 2018.
During her graduate career at Cal Poly Pomona, she obtained the position of  Graduate Writing Tutor at its writing center, where she hosted a variety of writing workshops and tutored graduate students on their writing assignments and  proposals. In addition to this, she also served as a Graduate Teaching Associate for Cal Poly's  First Year Composition program. While in this role, she mentored incoming teaching associates and lectured a few FYC courses offered at the university. After graduating in May 2021, she  obtained a teaching position at the University of La Verne where she currently lectures first year students on college writing and rhetoric.
Cristal is overjoyed to be part of the WMC once again as the Student Outreach and Engagement(SOE) Lead and looks forward to helping the CSUCI student body excel.
About WMC's Embedded Tutoring Initiative
The WMC's Embedded Tutoring Initiative for First Year Writers is supported by the generous gift provided by Jeff Green's Dataphilathrophy to increase retention and graduation rates through expanded and enhanced peer to peer support with a focus on embedded peer education for first year, gateway, and historically challenged courses.